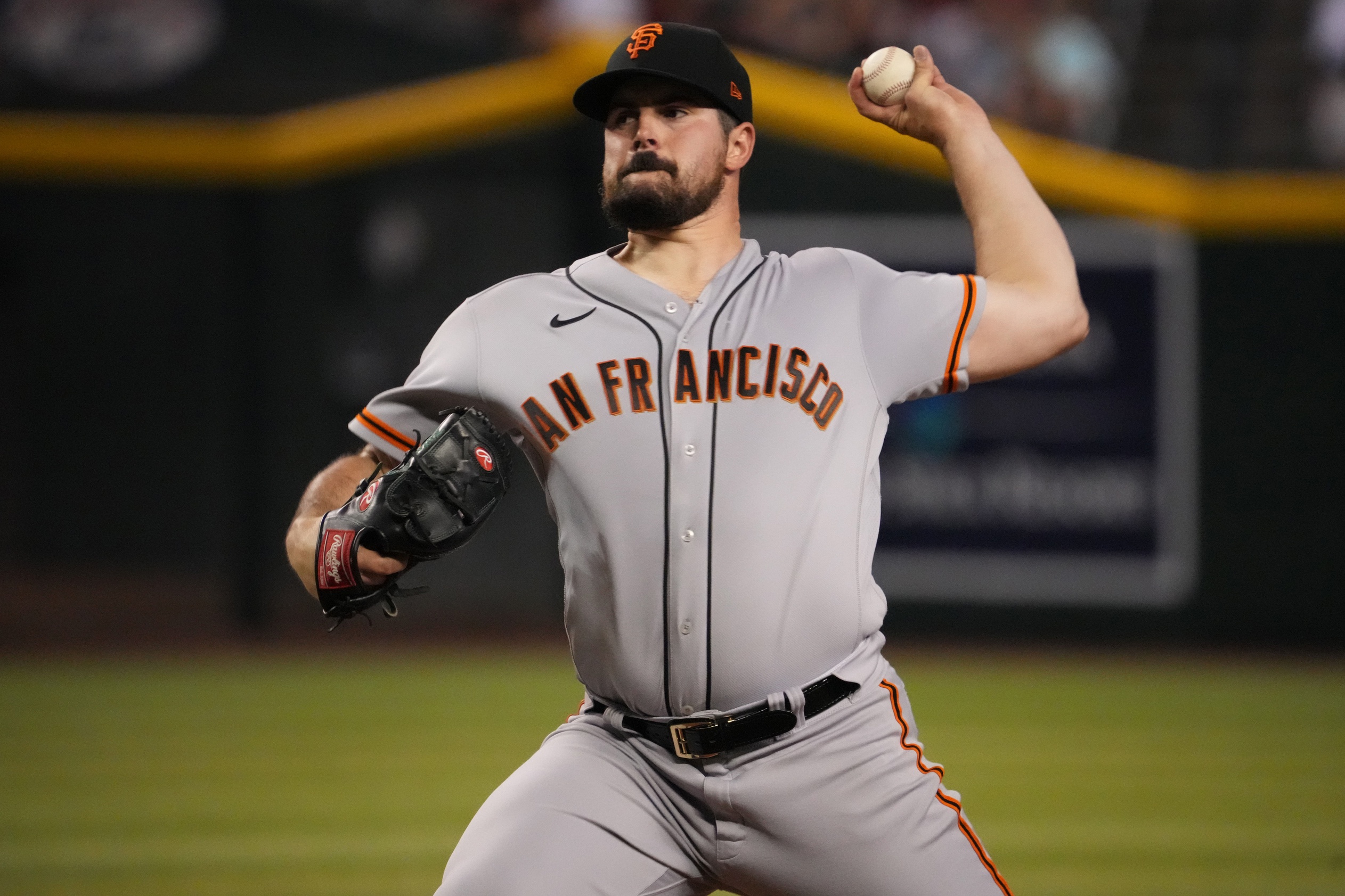 Dodgers Team News
Carlos Rodon Rumors: Mets Meet with Free Agent LHP Who Dodgers Have Interest In
After six years of mediocrity, left-handed pitcher Carlos Rodon finally put it all together in 2021 for the White Sox, going 13-5 with a 2.37 ERA and finishing fifth in the AL Cy Young race. He signed with the Giants for 2022 and had another great year, going 14-8 with a 2.88 ERA and finishing sixth in the Cy Young voting.
Rodon opted out of his contract after 2022 and refused San Francisco's qualifying offer, becoming a free agent once again. The Dodgers, in the market for starting pitching, are naturally interested in the star lefty. But they're not alone in their interest, and he met with one of his other suitors on Tuesday.
Mets officials are doing a Zoom meeting with free agent starter Carlos Rodon today.

— Joel Sherman (@Joelsherman1) November 29, 2022
The Mets are potentially losing three starting pitchers, as Jacob deGrom, Chris Bassitt, and Taijuan Walker are all free agents. With the richest owner in baseball, they're in perpetual win-now mode, so they figure to be quite active on the free-agent market. The top three pitchers on that market are deGrom, Rodon, and Justin Verlander, and the Mets are in on all three.
Rodon is probably third out of three for the Dodgers on those big pitchers, simply because he will likely command the longest deal (he's five years younger than deGrom and ten years younger than Verlander) and he has the qualifying offer attached to him. If the Dodgers were to sign Rodon or deGrom, they'd lose their second and fifth picks in next year's draft and $1 million in international bonus pool money, whereas Verlander wouldn't have those penalties because he was ineligible to receive a qualifying offer this year.
Have you subscribed to our YouTube Channel yet? Subscribe and hit that notification bell to stay up to date on all the latest Dodgers news, rumors, interviews, live streams, and more!