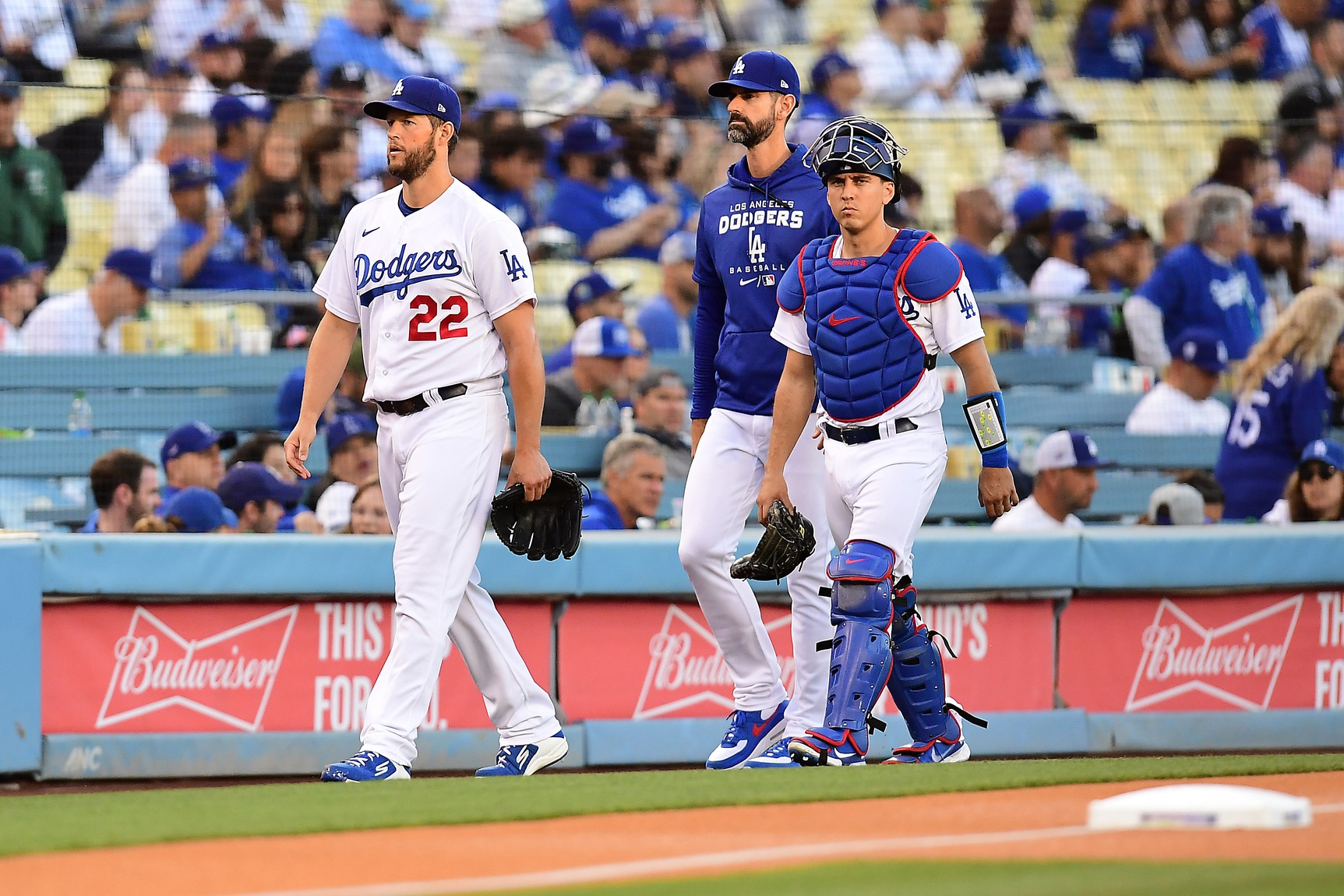 Dodgers Team News
Clayton Kershaw News: Future Hall of Famer 'Is The Dodgers' According to Long Time Catcher
Free agency didn't start off so strong for the Dodgers as Tyler Anderson ultimately signed a three-year deal with the Angels. However, the Dodgers were still able to retain their future Hall of Fame pitcher Clayton Kershaw, according to reports — the deal has not been officially announced yet.
The one-year deal locks Kershaw in for the 2023 season as the Dodgers pitching unit gets a strong piece back. Kershaw ended 2022 with a 2.28 ERA with a 12-3 record that was good enough to earn him his ninth All-Star appearance.
The 34-year-old pitcher still has plenty left in the tank to give, but Austin Barnes believes Kershaw coming back goes further than just his skills. What Kershaw has brought to the organization can't be understated and he will continue bringing true value in a much-needed position (via SportsNet LA).
Austin Barnes joins our Access SportsNet LA panel to talk about Julio Urias' outstanding season, the return of Clayton Kershaw and more. pic.twitter.com/KJN91uvmcQ

— SportsNet LA (@SportsNetLA) November 17, 2022
Bringing back the leadership of Kershaw also brings value to the Dodgers clubhouse as the rest of the team takes on his contagious work habits. Kershaw will continue teaching the younger guys what it means to truly prepare for a game while also showing the veterans how to remain at the top of their game despite being in the MLB for 15 seasons.
The Dodgers could've done a lot worse than bring a guy like Kershaw back, but instead, they add a surefire first ballot Hall of Fame pitcher back to a team in the hunt for an eighth World Series championship in franchise history.
Have you subscribed to our YouTube Channel yet? Subscribe and hit that notification bell to stay up to date on all the latest Dodgers news, rumors, interviews, live streams, and more!