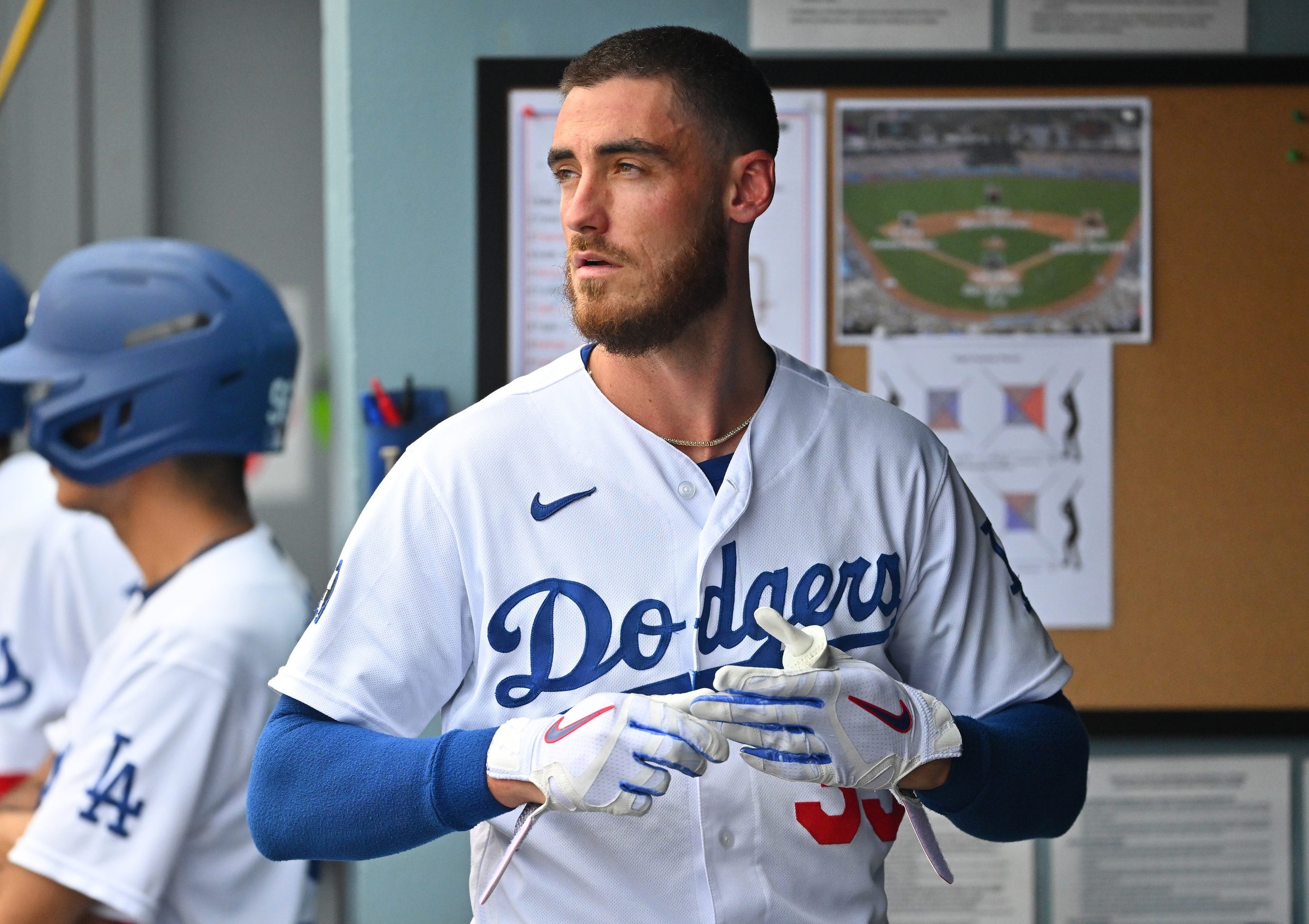 Dodgers Team News
Cody Bellinger Rumors: Former Dodgers MVP Reportedly Has Multi-Year Offers on the Table
Late last week, the Dodgers non-tendered outfielder Cody Bellinger, making him a free agent a year earlier than expected. While Los Angeles has expressed interest in having Belli back next year, he's now free to negotiate with all 30 teams to find the right fit for him and his family.
But unlike a lot of free agents, Bellinger won't be looking for long-term security this offseason. Coming off two terrible offensive seasons, Bellinger will most likely be looking to re-establish his value with a one-year deal and hit the market again at age 28, according to Ken Rosenthal in The Athletic.
Cody Bellinger is a free agent at 27, an ideal age for a player to hit the open market. But his agent, Scott Boras, sounds as if he wants Bellinger to sign only a one-year deal.

"I've already been offered multi-years," Boras said Sunday, two days after the Dodgers declined to tender Bellinger a contract for 2023. "Most likely, because of his age, we don't want a multi-year."
Scott Boras is the most famous agent in baseball, and that quote is classic agent-speak. Why aren't they looking for a multi-year deal? Oh, just Bellinger's age. That's it. Nope, has nothing to do with his awful play the last two years. Just focus on the fact that he's young and talented, okay?
Any multi-year deals would, of course, be looking to lock Belli in at a rate commensurate with his lousy play the last two years. If he can bounce back and play closer to his talent level in 2023, though, he could hit the market next year as an actual valuable commodity.
It's pretty close to a make-or-break year for Cody in 2023. The only question now is what uniform will he be wearing?
Have you subscribed to our YouTube Channel yet? Subscribe and hit that notification bell to stay up to date on all the latest Dodgers news, rumors, interviews, live streams, and more!