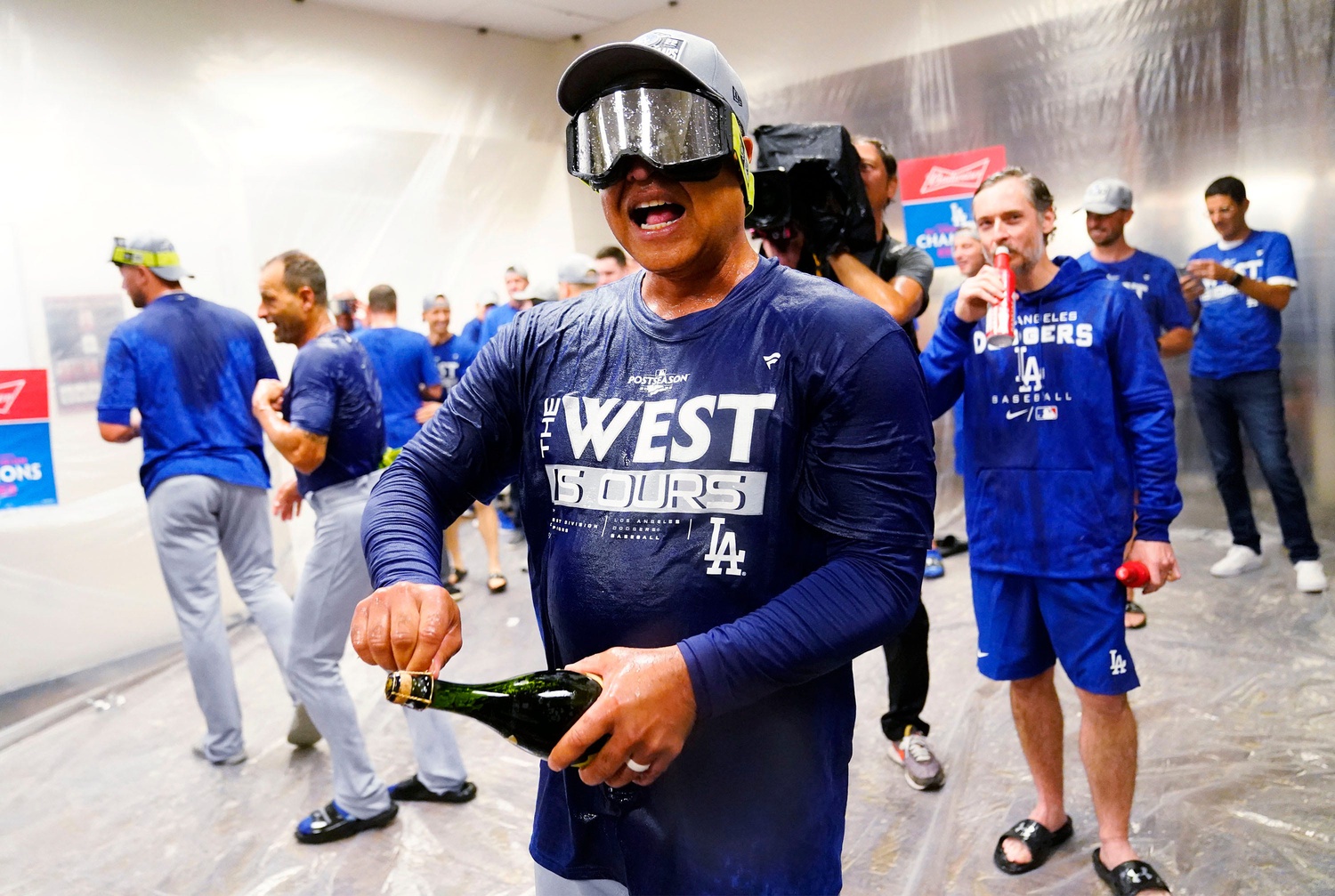 Dodgers Team News
Do Dodgers Fans Approve of Dave Roberts' Job in the 2022 Regular Season?
The 2022 Dodgers put together one of the greatest regular seasons in MLB history. Their 111 wins tied for the fourth most in a season in MLB history. It also shattered the previous franchise record of 106 wins, and was by far the league's best record since the 2001 Mariners.
The Dodgers also had a run differential of +334, which is the fourth-best in MLB since the beginning of the 20th century, and best since 1939. Talk about dominance.
Throughout the year, the Dodgers dealt with a ton of injuries to the pitching staff, and had some key guys miss time. But none of that seemed to matter, and a large part of that success has to be credited to their manager, Dave Roberts.
So fans took to Twitter to share their approval ratings of Doc's 2022 regular season.
And it's safe to say, he passed.
Do approve of Dave Roberts job so far this season? And why? #Dodgers #DNApprovalRatingsReport

— Dodgers Nation (@DodgersNation) October 6, 2022
A whopping 64.7 percent of voters gave Roberts an 'A' for his 2022 regular season, while another 30.5 percent gave him a 'B.' Just 1.4 percent of fans said he didn't pass and got an 'F,' but it would be interesting to hear their reasoning on that one.
Maybe that 1.4% doesn't want to give him a passing grade until he comes away with a World Series. That would be harsh, but to each their own. Thankfully, those people weren't my teachers in school.