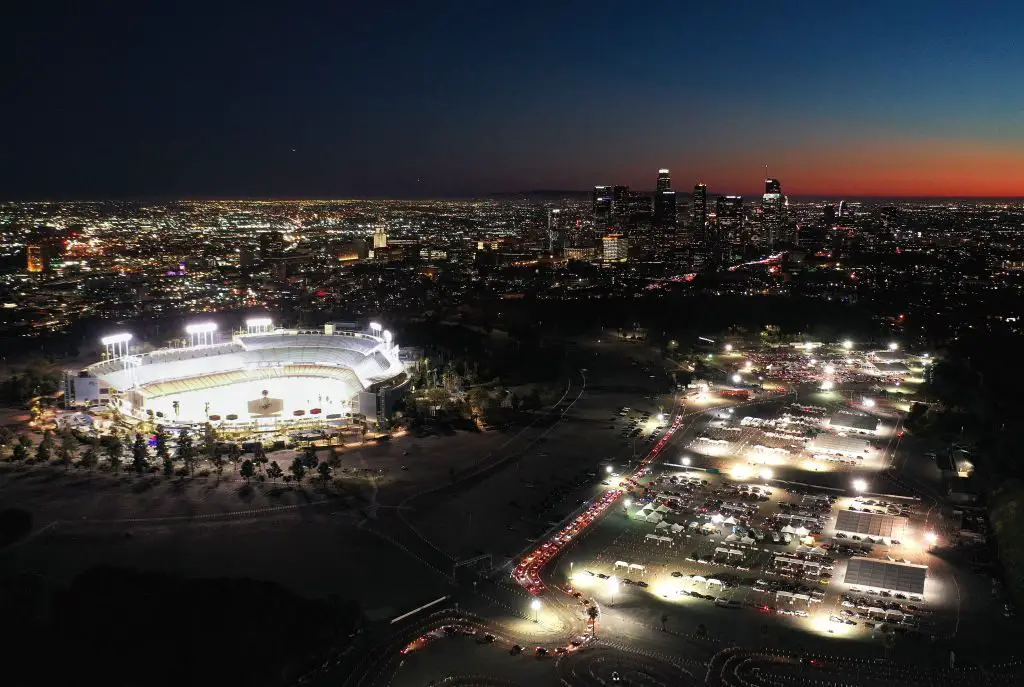 Dodger Stadium has served as a center of hope for Angelenos throughout the course of the pandemic. In the early months of the coronavirus, it served as the largest testing location in the United States. They had the ability to process over 10,000 citizens a day when at full speed.
When the COVID-19 vaccine became more available, Dodger Stadium turned into a distribution site. That was with the help of actor Sean Penn's nonprofit organization called CORE. Currently, they utilize 3 of the 15 parking lots at the stadium.
The latest announcement from Gavin Newsom and the organization is that Los Angeles is closing in on getting out of the Purple Tier of the coronavirus restrictions. That would allow for 20 percent of Dodger Stadium to be filled with fans as early as April 9th when the team plays their home opener. 
But according to a spokesperson for Dodger Stadium and Mayor Eric Garcetti(via LA Magazine), the return of fans will not impact the vaccine location. The current number of anticipated fans set to return in the first part of this year is not significant enough to disrupt the flow of vaccine distributions. 
The Dodger Stadium vaccine site has had to close down on two separate occasions since launching in January. Once due to protests and once due to a shortage of doses to administer. With the ability to administer more doses than any other Los Angeles location, their success is crucial to curbing the coronavirus in the area. 
Have you subscribed to our YouTube Channel yet? Subscribe and hit that notification bell to stay up to date on all the latest Dodgers news, interviews, live streams, and more!
Dodgers: Dennis Santana Could Be Working His Way Into the Opening Day Roster