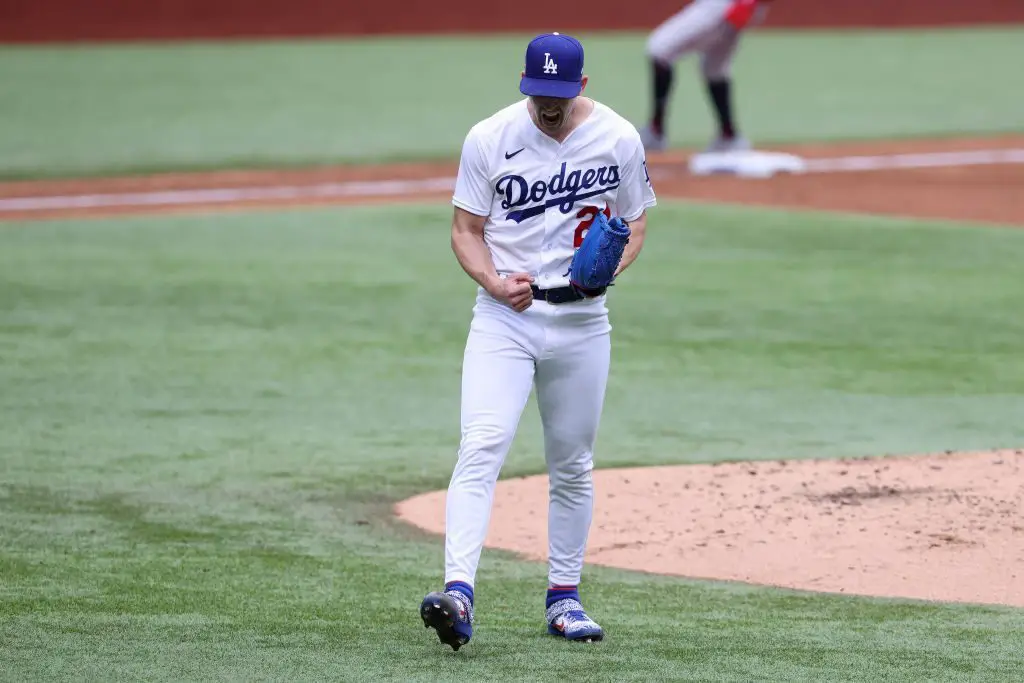 Editorials
Dodgers 2021 Opening Day Roster Predictions Pitchers! May & Gonsolin Update, Buehler Cy Young 2021?
Walker Buehler struggled in his second to last start of spring training against the Brewers, but we tell you why this could be the year Buetane brings home the NL Cy Young Award!
Next, the Dodgers are a few days away from making some big decisions about the construction of their 26-man roster and we're here to help! We predict the pitchers that will make the Dodgers opening day roster from LA's starting rotation to the bullpen. Also, we throw out some other options the Dodgers could consider. Plus, Dave Roberts on the chances that Tony Gonsolin and Dustin May will have a spot on the Dodgers opening day roster.
WATCH
SUBSCRIBE
PLEASE subscribe to our podcast on iTunes, Spotify, or wherever you hear your podcasts!
Join your DNpostgame host Doug McKain while we break down all the latest with your LA Dodgers. We use our 800,000 fans from Twitter, Instagram, YouTube, and Facebook to gain insight into what the fans are thinking and do our best to represent all perspectives in the Dodgers Community!
NEXT: MLB to Crack Down Hard on Pitchers Using Foreign Substances in 2021