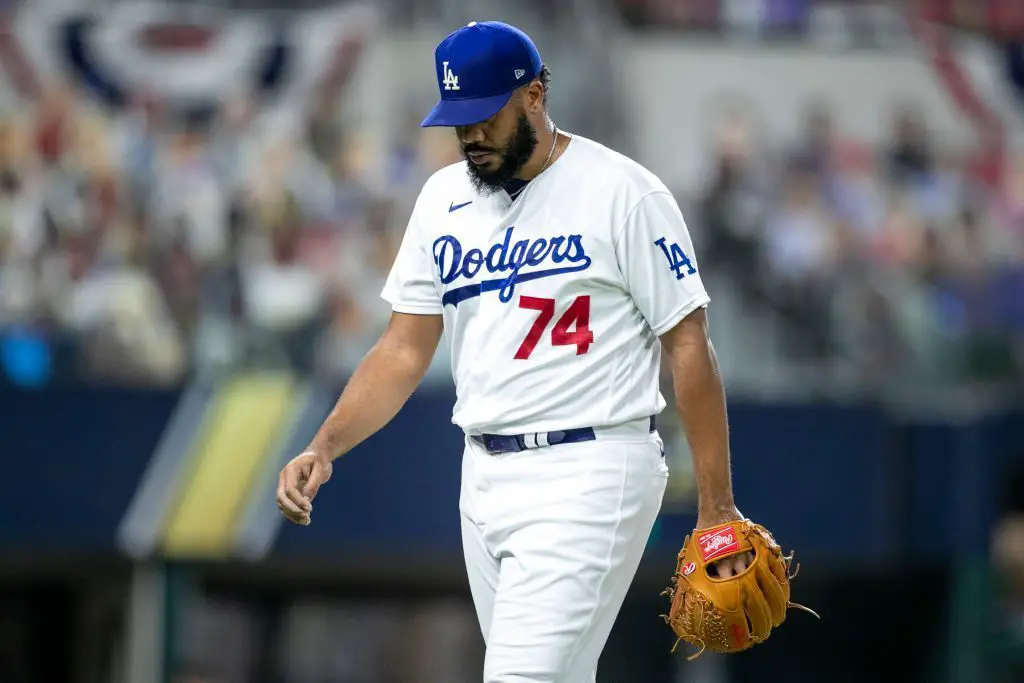 Editorials
Dodgers: 3 Options to Replace Kenley Jansen as LA's Closer
Well, that didn't take long. Just 4 days after notching his first save of the year and talking about how confident he was feeling, we're right back to the old routine. The blown save against the Athletics may be his first of the season, but it marks Kenley's 11th in his last 92 appearances. To compare, it took 3 full seasons and 205 appearances between 2016 and 2018 for him to blow the same number of save opportunities.
After Wednesday's loss, Dave Roberts called the outing "uncharacteristic," but this trend is nothing new. It has been understandably frustrating to watch as a fan when there are so many alternatives already within the Dodgers bullpen.
Let's take a look at a few in-house options to replace Kenley, should he continue to show signs of decline.
Honorable mention: Brusdar Graterol
Graterol and his electric 100 MPH fastball would almost certainly be number one on this list, but the lack of knowledge on when he will be joining the major league club leaves him out of the conversation for now. 
3. Tony Gonsolin
Gonsolin being on the IL keeps him from being higher on this list, but he shouldn't be down long and could very well step into the role once he returns. After not making the starting rotation, there isn't really a defined role for Gonsolin this year. He's sure to get his spot starts here and there, but his talent is too good to waste in the middle innings.
2. Victor González
We all saw how dominant González was during last year's postseason, and he carried that same momentum into spring training. Through 10 appearances, Victor put up fantastic numbers, striking out 13 while allowing only 4 hits and no runs. While his first few regular-season appearances have had mixed results, the potential is there for him to make a difference as a potential closer this season.
1. Corey Knebel
Corey has been the best reliever for the Dodgers this season, and it hasn't been close. In fact, he's been unhittable in his three outings. He is also the only other pitcher on the team to record a save this season. As recently as 2017, Corey was an all-star closer with filthy stuff. Injuries derailed him after that, but being a full year removed from Tommy John has helped him rediscover all of his pitches. If there needs to be a changing of the guard at the closing position, Knebel is the guy.
Final Thoughts
Some were quick to point to the offense struggling with runners in scoring position on Wednesday, the team went 2-21 on the afternoon. However, at minimum, that offered an opportunity to see Kenley pitch in a high leverage situation when it matters less. April, not October.
Still, the empirical data is already there — and it has been collecting for a few seasons now. He's not the Kenley of old. He can't pitch on back-to-back days. And, as we saw when the Dodgers won it all in 2020, he's not the best option to be saving games for Los Angeles anymore.
More: Best Options Should Kenley Jansen Lose Closers Role!
NEXT: Trevor Bauer Has Ball Removed From the Game for Foreign Substance Testing