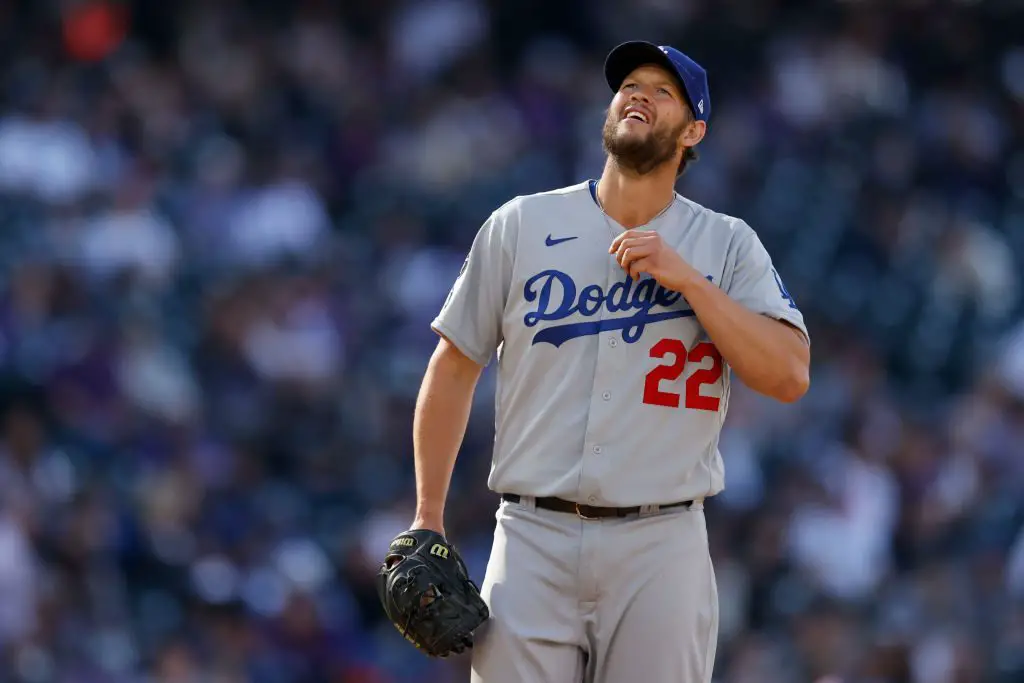 Editorials
Dodgers: A Last Chug To The Finish Line; LA's Most Gritty Season
I have not penned an editorial at Dodgers Nation in some time. Many challenges in my personal life including a cross country move and being a stay-at-home dad (and teacher-dad amidst a pandemic) threw my life for a loop. Finding my way back to a keyboard has been a labor of love and a challenge. It would appear to many to be cheeky or trivial to compare sports to the process of our everyday life, but frankly, if you don't that sometimes, maybe you are not baseball-ing correctly.
It's in the parallels of my own life to the Dodgers 2021 season where I found myself wanting to write about the big picture again. The Dodgers 2021 season has been wrought with injuries, freak occurrences, wild on the field plays, controversies of gargantuan and horrific proportions, a rival team over-performing at a bewildering pace, and injuries. Yes, I typed injuries twice because (gestures at Billy McKinney in starting lineup) …you get the idea.
To get to the finish line and win their 9th consecutive division title, they're going to need to give everything they have. The mighty-mights are going to have to over-perform. The bullpen is going to need to throw their arms ragged, our starters that are actually healthy are going to have to compete for as many innings as possible. The Dodgers will need a ton of heart and a little luck, but I'm here to say stranger things have happened.
As someone who has had to put more effort into their life than they have before, the Dodgers are very capable of this and are going to need to do all the little things right, and give %110.
Pitching Injuries
I remember the exact moment Dustin May threw out his arm. I was supposed to be packing our house up for the aforementioned cross-country move. I was packing but amidst distraction. Every Dodger fan was heartbroken to be sure, but the Dodgers had the starting depth to weather this. After all, Dustin May secured his fifth starting spot by the skin of his teeth. A pitcher with stuff that filthy could be number one on any team.
To summarize and save some words, Trevor Bauer's true colors emerged, Clayton Kershaw had his first forearm issue, and Julio Urias' hit-by-pitch gave the Dodgers an easy excuse to damper down his innings. This amount of pitching issues would break almost any other team in a pennant race. The front office pulled off the biggest trade (ever?) during this trade deadline. Some youth in the minors have given some heroic spot starts and innings.
The injury maligned Dodgers kept on winning.
Lineup Injuries
Mookie Betts is often referred to as the best player in baseball not named Mike Trout. Mookie's nagging hip issue has kept him off the field for a rather large portion of 2021. Despite this, the Dodgers plugged the hole. Chris Taylor has returned to his 2017 form, and obviously, Trea Turner's acquisition has been a shot of adrenaline. He is one of the most electrifying players in the league and his addition cannot be understated. Justin Turner's age means he has needed time off in spurts, and yet the holes have been plugged.
The total amount of injuries could fill a book, so the injuries of Corey Knebel, Joe Kelly, AJ Pollock, Cody Bellinger, (a former MVP!), and Corey Seager, I did not even list. The amount of talent and production lost to injuries is nothing short of gargantuan. This cannot be overstated.
Outlying Issues
By listing the clown car of injuries first, I could easily excuse the problems the team has had this season. I could seriously end the piece there. That, however, would not be befitting of a team of this talent.
#Dodgers are now 2-12 in extra-inning games and 14-21 in one-run games. It's simple — score one run more than the other team.

— Bill Plunkett (@billplunkettocr) August 14, 2021
The Dodgers are now 16-21 in one run games, so that is an improvement. That still is not pretty, though. It is frustrating, but when your biggest bats are on the rack, your best starters are not throwing, and your bullpen by default is depleted and tired…this equation spells itself out. This can (and appears to be) improving, however.
I liken it to my own issues.
I am very much big picture. I want to teach my daughter to read better. I want to be better organized. I see an entire room instead of a small area. Aim small, miss small.
The Dodgers have figured out small changes (aggressive base-running and better at-bats late in the game) to find success. I have found that looking at smaller changes yields bigger results. The Dodgers have been smart not to just focus on winning more games but doing the little things right.
A Call To Action — Grind It Out Time
If this were a movie or really any Sorkin-esque script, this would be 'that' moment. The moment that people love or people hate. The moment I lay out an inspired call-to-action that swells with orchestral music… Well, I do not have that. This is a hard year, and the Dodgers need a hard-nosed effort. I have not used or even thought of the word "gritty" nearly as much this year since the days of David Eckstein. The Dodgers are used to being so top heavy in their roster. They're going to need the top of whoever is still healthy to produce. The guys on the IL are going to need to come back when they can and give whatever they have.
If this sounds like a poorly-worded, La Russa-esque diatribe, I understand…but for the Dodgers, it happens to be true. They are going to need every ounce of blood, sweat, and tears. Every cliche-ridden, Rudy soundtrack-ish music moment, will be necessary to win the NL West. If they do not, every extra effort to win ONE game is going to be necessary.
Outlook
The good news is: The Dodgers HAVE this gene. The Dodgers have shown they can play well with their backs against a wall. They came back from a 3-1 deficit against an underrated Braves team in 2020. So many Dodger fans (myself included) thought that could not happen. This team is built on much of the same roster as the 2020 Dodgers. They have a few games left against the Giants, and they need to take that series. It can be done. If the Dodgers can get Kershaw and a few other pieces even moderately healthy–this could be a legendary last month and a half. This could be a final stretch Dodger fans talk about for years. I believe in it, this time. The 2020 Dodgers gave every Dodger fan a reason to believe to never count this team out, just like I believe in myself, and hopefully you readers believe in yourself.
Time for the 2021 Dodgers to show their true colors and their true grit.
NEXT: The One Reason Why LA Can't Trust Kenley Jansen as Closer