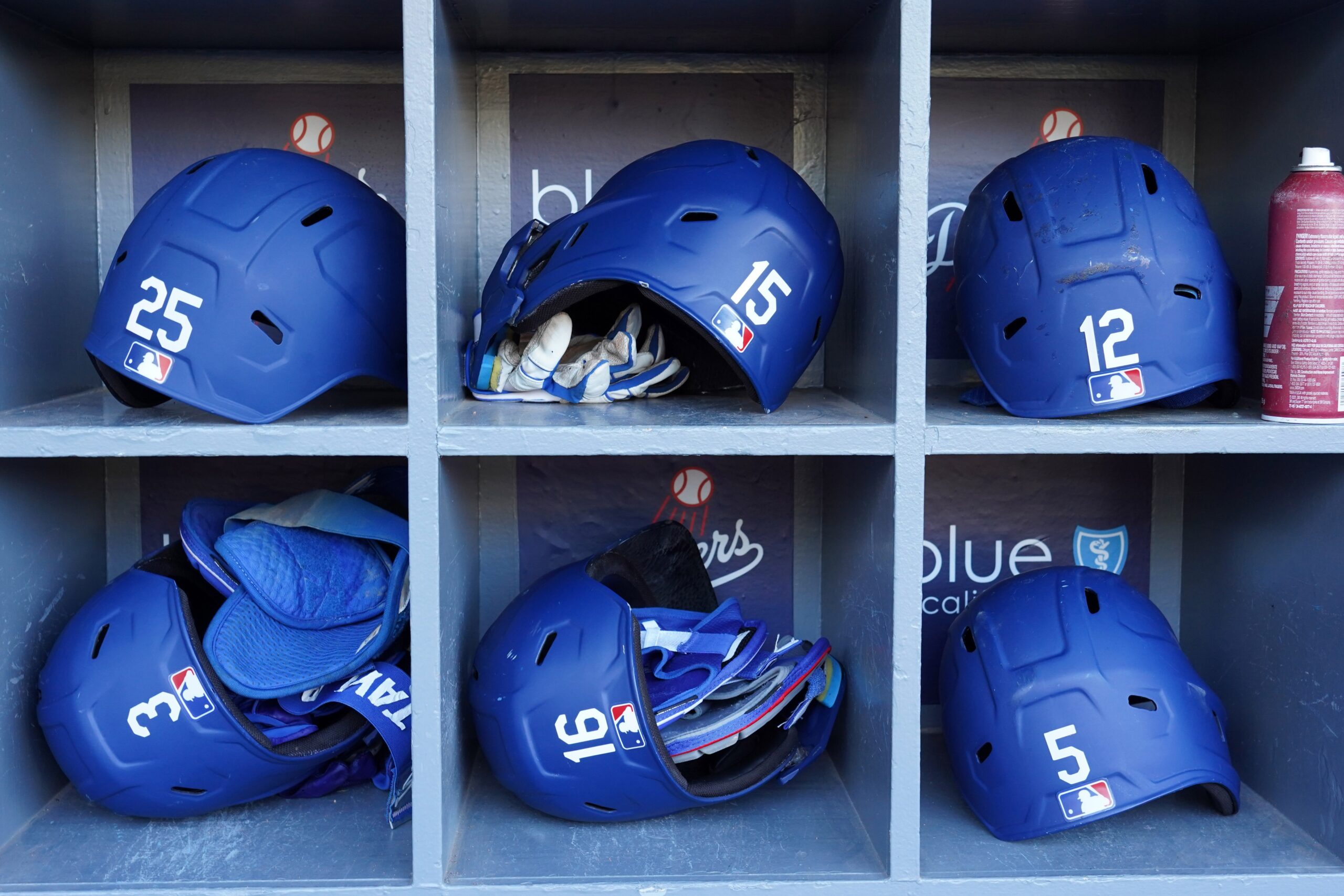 Dodgers Team News
Dodgers: A Look at What Freeman, Barnes and More Wore for Halloween
Yesterday was Halloween, and the Dodgers would have much rather been playing a baseball game. If L.A. hadn't flamed out in the NLDS, Game 3 of the World Series would been played in Houston's Minute Maid Park, which has plenty of flaws but at least it has a roof. Instead, the World Series has to be played in Philadelphia, where the weather in October is lousy, and Game 3 was rained out.
But we're not here to talk about that. We're here to talk about Halloween. Here's a breakdown of some of our favorite Boys in Blue and what they wore for the only day of the year we pretend orange isn't the worst color in the world.
Up first: Justin and Kourtney Turner, aka Canelo Alvarez and Ring Girl. If you look closely, you can see that JT's gloves are not only authentic Canelo gloves, they're even autographed!
Freddie and Chelsea Freeman and their boys did a Marvel theme for their family costume.
But because Freddie and Chelsea are cool parents, they had another costume, too. They dressed up as Danny and Sandy from "Grease" to take Captain America trick-or-treating.
Austin and Nicole Barnes and their son Royce had a family theme, too: "Two astronauts and the galaxy."
Will and Cara Smith are new parents, so they had a lot more on their minds than elaborate costumes. But they did take the time to throw a giraffe outfit on little Charlotte.
Throwing back a bit, old friend James Loney was out of this world as an alien rolling with Chuckie.
Chris and Mary Taylor, along with their dogs Hendrix and Charlotte, went back to their farm with their group costume.
the most wholesome family pic.twitter.com/2tHvUcZcUw

— nerdy lover team average looking b*tches™ (@nerdyDodger) November 1, 2022
And finally, we have Dodgers legend Ron Cey, whose costume can be best described as "Ron Cey in some sort of Egyptian shirt or something."
Happy November, everyone!
Have you subscribed to our YouTube Channel yet? Subscribe and hit that notification bell to stay up to date on all the latest Dodgers news, rumors, interviews, live streams, and more!