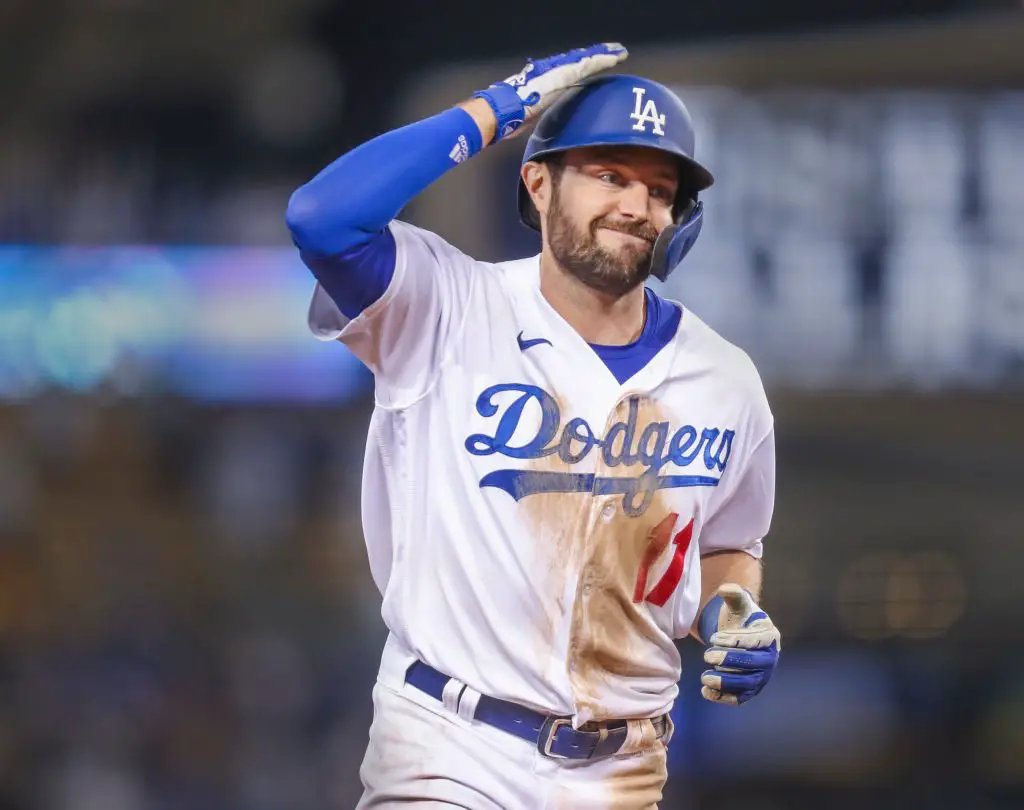 Dodgers Team News
Dodgers: A Reminder from AJ Pollock How All LA Fans Are Feeling Toward the Astros
The World Series starts tonight and the Dodgers aren't in it. That's painful enough on its own for fans in Los Angeles and true blue faithful around the states. Making it worse tonight is the fact that the hated Astros are in the Fall Classic once again trying to win their first fully legitimate World Series piece of metal.
It's a proven fact that the majority of baseball fans still interested in the ultimate outcome will be pulling for the Philadephia Phillies in the series as the MLB world still struggles to let go of the cheating the Astros did during the 2017 season.
So, as game time nears for the start of the 118th World Series, we throwback to one of Dodgers' fans' favorite moments from the 2022 season that featured a former fan favorite.
And no, this time it wasn't Joe Kelly (although he did recently speak about the cheaters on the radio).
Instead we look back at a great AJ Pollock moment from August when his White Sox welcomed the Astr*s to Chicago. The words are pretty clear to pick up. And, the words are firmly what many Dodgers fans are feeling today.
AJ Pollock after catching a Yuli Gurriel flyout:

"F*** you B****H"

Once a Dodger…

— Doug McKain (@DMAC_LA) August 18, 2022
The best part of the moment was that Pollock whispered his sweet nothings to Houston first baseman Yuli Gurriel who notably was suspended by MLB after making a racist gesture toward then-Dodger starting pitcher Yu Darvish. Of course, MLB didn't even have him serve the suspension during that World Series, which still remains a joke.
Anyway, hi Astros fans. Welcome to Dodgers Nation.
Have you subscribed to our YouTube Channel yet? Please subscribe and hit that notification bell to stay up to date on all the latest Dodgers news, rumors, interviews, live streams, and more all year long!