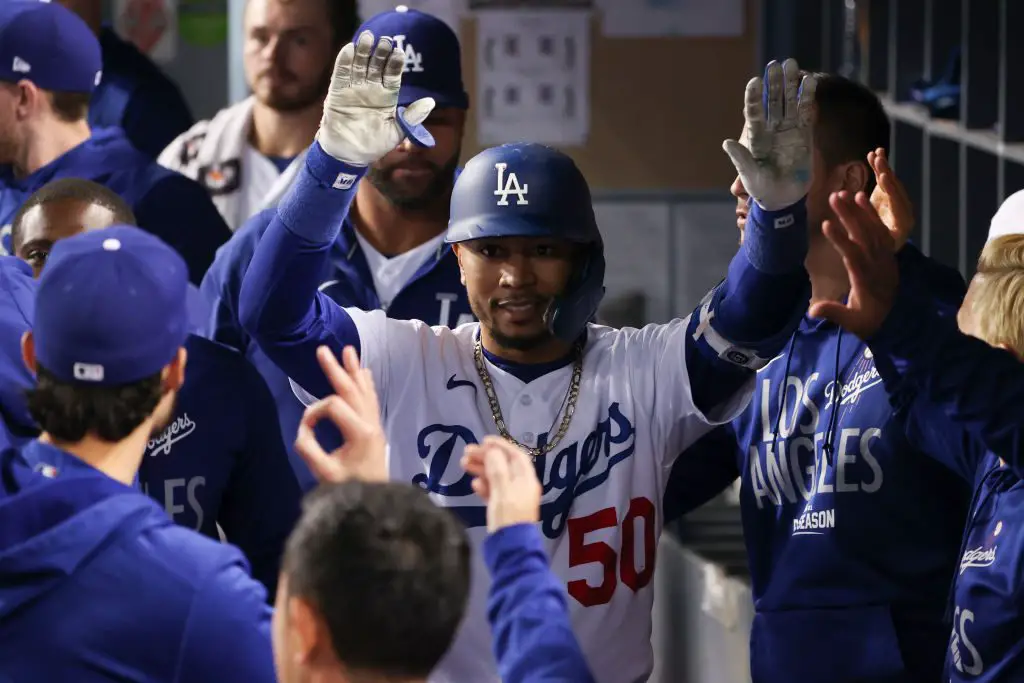 Dodgers Team News
Dodgers: After Injury-Riddled Season, Mookie Betts is Happy to Contribute this Postseason
Dodgers electrifying outfielder Mookie Betts conceded that there was some doubt that he'd be available at this point of the season due to health constraints all 2021. Betts, who was one of several key players who found themselves on the injury list this season, spoke with Kirsten Watson of SportsNet Los Angeles before game two of the NLCS. 
When asked if he envisioned getting to a point where he'd be as healthy as he currently is with the accompanying success, the 29-year-old star said "no" but doesn't want to find excuses.
"I'm not going to use the hip and whatnot as an excuse," Betts said. "I was still out there playing, I was still able to go and I just wasn't performing. I'm just happy to be A, performing and B, be able to help us win some games."  
Along with a myriad of other issues, Betts missed six games in July due to right hip inflammation then 16 games in August with the same nagging hip ailment. 
Now fully healthy, Betts is raking this postseason, hitting .387 with one home run and four runs batted in. He played a huge role in game five of the NLDS against the San Francisco Giants, going 4-4 at the plate with a run scored. He's started slow in the NLCS, but surely some home cooking back in LA will do wonders for him and the rest of the Dodgers.

Looking for more Dodgers News? Subscribe to our YouTube Channel! Subscribe and hit that notification bell to stay up to date on all the latest news, updates, rumors, interviews, live streams, and more!
NEXT: Corey Seager Talks Mindset of LA's Several Upcoming Free Agents in Postseason