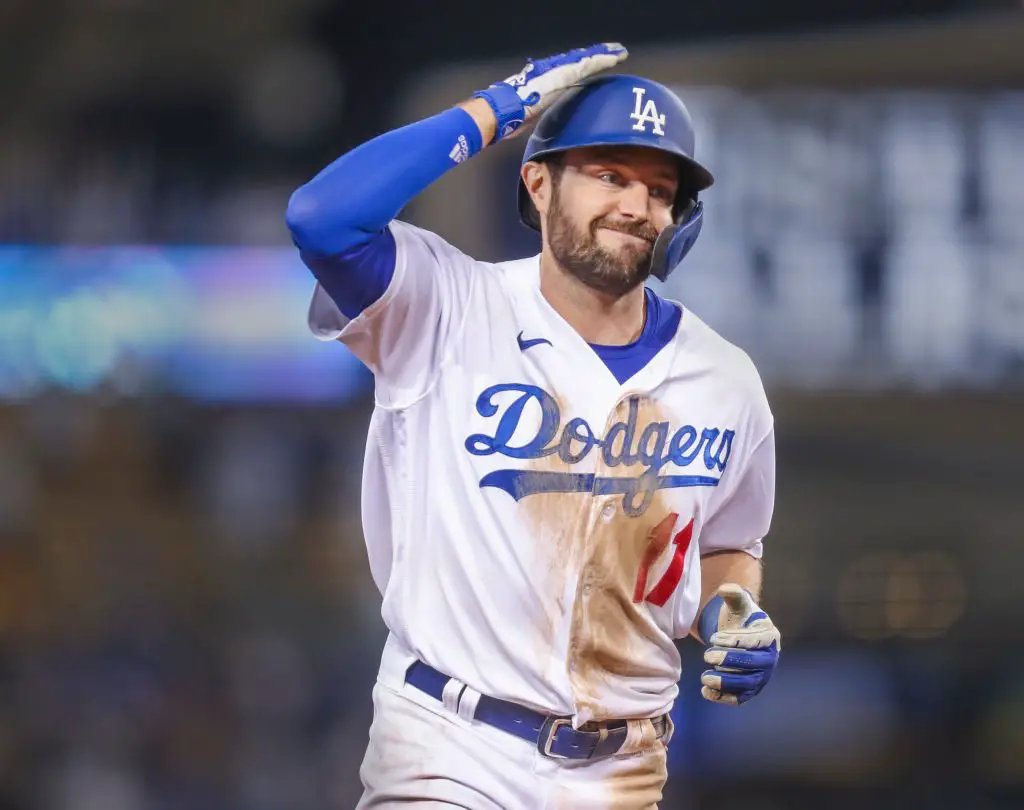 Dodgers Team News
Dodgers: AJ Pollock Talks Tom Brady Following NFL Star's Retirement
Football will never be the same after this week following the announcement of long-time Patriots' star Tom Brady. The 7 time Super Bowl champ played 20 of his 22 seasons in New England where he apparently made an impact on Bean Town native and current Dodgers outfielder AJ Pollock.
Earlier this week, Pollock too to Instagram to share his appreciation for the future Pro Football Hall of Famer.
"Never played football but doesn't matter," Pollock said in an IG story. "Thank you for giving a NE kid a true pro to look up to, Tom Brady."
Brady is 10 years Pollock's senior, so the All-Star outfielder certainly had time to soak up Tom Terrific's first three Super Bowl wins for sure.
Mookie Betts Injury Concerns, How Bad Was Bellinger, Pollock's Breakout & More! Dodgers OF Grades
While Brady has finally hung up his spikes, Pollock could be entering his final year with the Dodgers. The outfielder inked a 4-year deal ahead of the 2019 season but has a fifth year player option valued at $10 million for 2023.
Have you subscribed to our YouTube Channel yet? Subscribe and hit that notification bell to stay up to date on all the latest Dodgers news, rumors, interviews, live streams, and more!
NEXT: Justin Turner Achieved One of His Personal Goals for the 2021 season