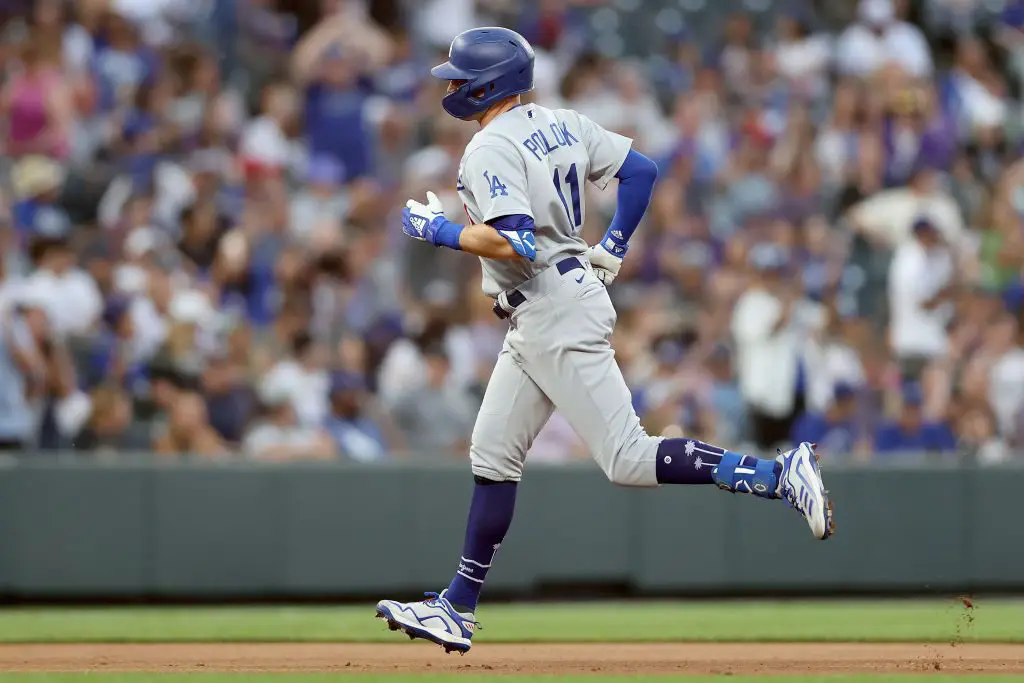 Players are often asked if they would rather hit a big-league homer or take one away. And almost 10 times out of 10, they go with hitting a homerun. But Dodgers outfielder AJ Pollock might change his answer after Tuesday night's game. 
In the 4th inning of the Dodgers win over the Padres, AJ did something we didn't really think we'd see from him. The veteran outfielder reached up over the wall and took away a go-ahead homerun from former Dodger Manny Machado. 
The mostly Dodgers crowd went absolutely nuts. It kept Los Angeles in the lead and deflated a San Diego offense that was already struggling to get going. After the game, AJ explained that the catch was a few days in the making. 
Honestly, I was thinking about the last time I tried to rob a homer and embarrassed myself. I saw that it was carrying a little bit, got back to the wall. I didn't want to jump late like I did last time and run into the wall. … The timing was right and I was able to make that grab. You don't get too many opportunities like that – where you have a catchable ball, over the fence that you can make a play on. 
The play he was talking about happened in the Dodgers win over the Mets over the weekend. Pollock went back on it and didn't time up the wall too well, sort of jumping and running into it as Pete Alonso's ball sailed over the wall. 
AJ Pollock ROBBED Manny Machado's homer ?

(via @Dodgers)pic.twitter.com/VIdffBi6aY

— SportsCenter (@SportsCenter) August 25, 2021
But what a ridiculous catch. Pollock taking that one away from Machado might have changed the entire game as the Dodgers went on to win and take game 1. Let's do it again tonight. 
Dodgers Injury Update: Clayton Kershaw Takes a 'Big Step' Towards Return