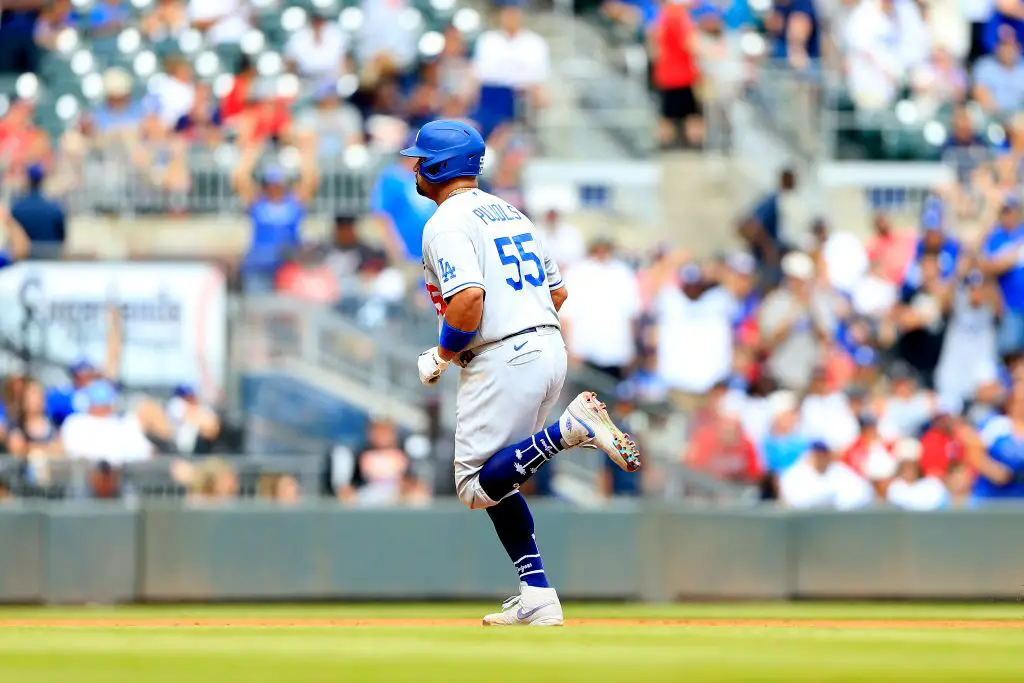 Dodgers Team News
Dodgers: Albert Pujols is Exceeding All Expectations in Los Angeles
Looking back at the Albert Pujols signing a month later, Dodgers fans are realizing how much of a steal it was. Not only are you getting a guy that has the track record of success and the championship mentality, but Los Angeles also ended up with another coach on the team.
You can see it in the dugout on a daily basis. There is a different feeling to the Dodgers clubhouse and organization with Albert wearing blue. Established guys like Max Muncy and Cody Bellinger can often be seen chatting it up with the machine. You also see really young players on the bench with him soaking up every ounce of information that they can. 
But that's not all that Albert has brought to the team. No one thought when the Dodgers signed him that he would put up ridiculous numbers. And for the most part, he has not done that. But what Albert has done is take good at-bats and absolutely mash left-handed pitching. Dave Roberts talked about that this week. 
I think he's given us good at-bats. He doesn't throw away at-bats. I think the lazy way to look at it is as far as production. But I think if you look within the at-bats and what he does, the presence on the bench when he's not starting to give that left-hander (in the lineup) a third at-bat or to take a quality at-bat, that's a lot of value. It's still an adjustment for him as far as not starting a game, then coming into a game. But his at-bat quality has been very consistent.
In his short time with the Dodgers, Pujols has gone 12 for 32 (.375) with three home runs and nine RBIs against left-handers. And even though the success has not been there against right-handed pitching, that's not what Albert was brought over for.
He might not be a starter and probably shouldn't get many looks against righties for the rest of the year. But Albert Pujols is a real threat coming off of the Dodgers bench, and he makes them a significantly deeper team. 
This may go down as one of the most underrate moves of Andrew Friedman's career. 
Dodgers: The Truth About MLB's Foreign Substance Crackdown, Max Muncy Talks How it Will Change Baseball