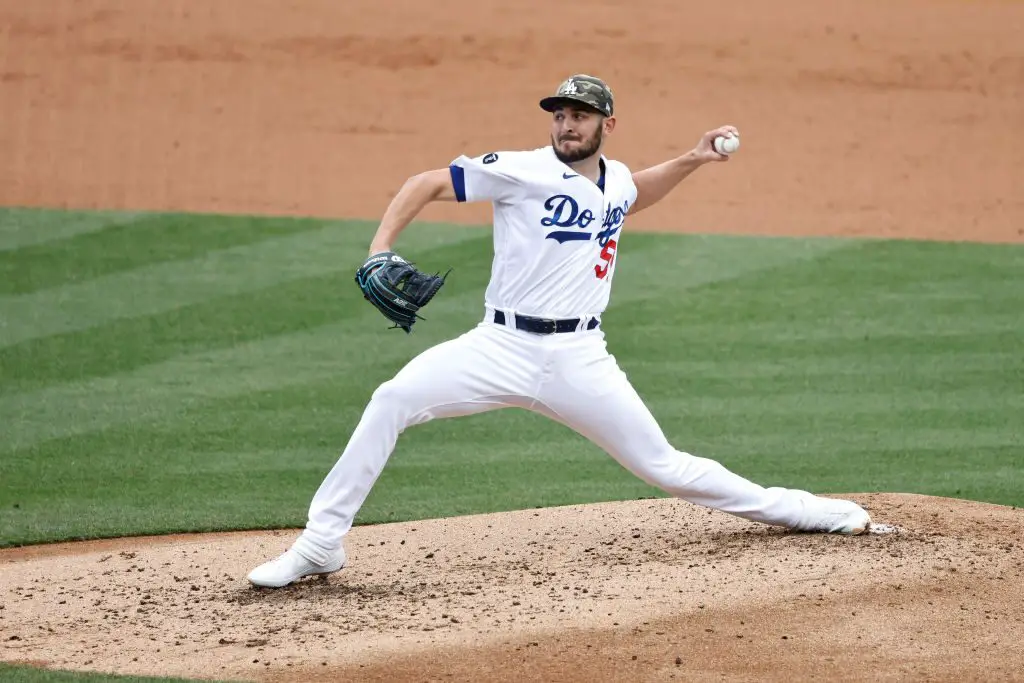 Dodgers Team News
Dodgers: Alex Vesia is LA's Top Left-Handed Reliever Says Dave Roberts
In a season full of bullpen pitchers come and gone for the Dodgers, there's been a few surprising standouts. Alex Vesia in particular has impressed Dodgers manager Dave Roberts.
When asked who his "top left-handed shutdown reliever" is right now, Roberts quickly brought up Vesia.
"If you look at the roster, Alex Vesia has emerged as a guy that I trust. He gets lefties out, he gets righties out. He's pitched in big spots."
The coming out party for the Alpine, CA native was his back-to-back holds against the Mets in August. A fiery Vesia navigated his way through high pressure situations in the eighth innings of each contest. One of which was a strikeout of JD Davis with the bases loaded and the Dodgers clinging to a 3-2 lead.
Vesia By the Numbers
For the season, he owns a 2.57 ERA and an outstanding 0.87 WHIP. However, it hasn't all been all sunshine and rainbows for the 25 year-old in 2021. In the first half of the season, Vesia recorded a 4.97 ERA while walking 11 batters in 12.2 IP. He also allowed three home runs.
His rocky performance earned him an extended stay with the Oklahoma City Dodgers. Vesia came back on July 9th and has been a completely different pitcher.
Since his return to the majors, Vesia has a 1.21 ERA and a 0.67 WHIP. He also reduced his walk-rate from 20.0% to 8.6%. All statistics that show he's improved his control. In fact, he only walked two batters in the month of July (10.0 IP).
Final Thoughts
The Dodgers clinched a ninth straight post season birth on Tuesday night. Bullpens are typically what decide those October nail-bitters. Especially if it comes down to the single elimination Wild Card game.
Last year, Victor Gonzalez was the go-to lefty, but Vesia has clearly assumed that role.
Dodgers: How Kenley Jansen Went From Getting Booed to Elite Again, Will LA Trust Him in the Postseason?