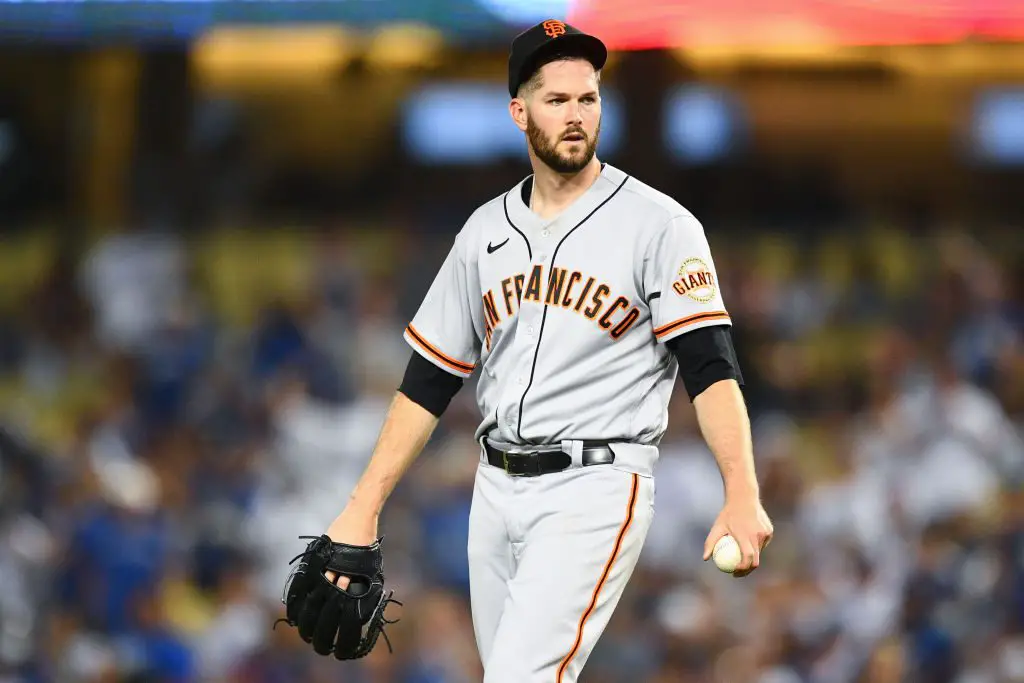 Dodgers Team News
Dodgers: Alex Wood Had Mixed Emotions Receiving His World Series Ring in Giants Gear
The beginning of the 2021 season saw the Dodgers receive that elusive championship ring that they have been chasing since 1988. Seeing all of the players who returned get their individual rings during a beautiful ceremony was amazing. However, for certain players who moved on to new chapters in their respective careers, they had to wait to lay their eyes on it. For guys like Joc Pederson, Enrique Hernandez, Alex Wood, and more, they would have to wait their turn.
Wood joined Chris Rose on The Chris Rose Rotation to discuss superstitions and his MLB career. Of course, Alex was a part of the Dodgers' 2020 World Series run but joined San Francisco the following year. In bizarre fashion, Wood received his World Series ring as a member of Giants along with fellow lefty Jake McGee.
"I still remember walking over, we were going to the press room or whatever, and seeing [Andrew] Friedman, and him looking at me and going, 'nice orange shoes.' You know it was a weird deal, it was a weird deal this year for me playing. I spent the majority of my career, I spent I think how many seasons, '15, '16, '17, '18, I think five years in L.A. with a lot of the same guys, and then you go to their arch-nemesis, the Giants, next year."
One year he was dubbed a hero and a champion, but the next he became an enemy and rival of the Dodgers. There's no doubt that it must have been strange for Wood to come back in orange and black to receive a blinged-out Los Angeles championship ring. 
Wood re-signed with the Giants this offseason on a two-year deal before the lockout, so while he will forever be a part of Dodgers history, he will remain a rival for a couple more seasons.
Dodgers: Should Clayton Kershaw Consider Returning Later in the Season?