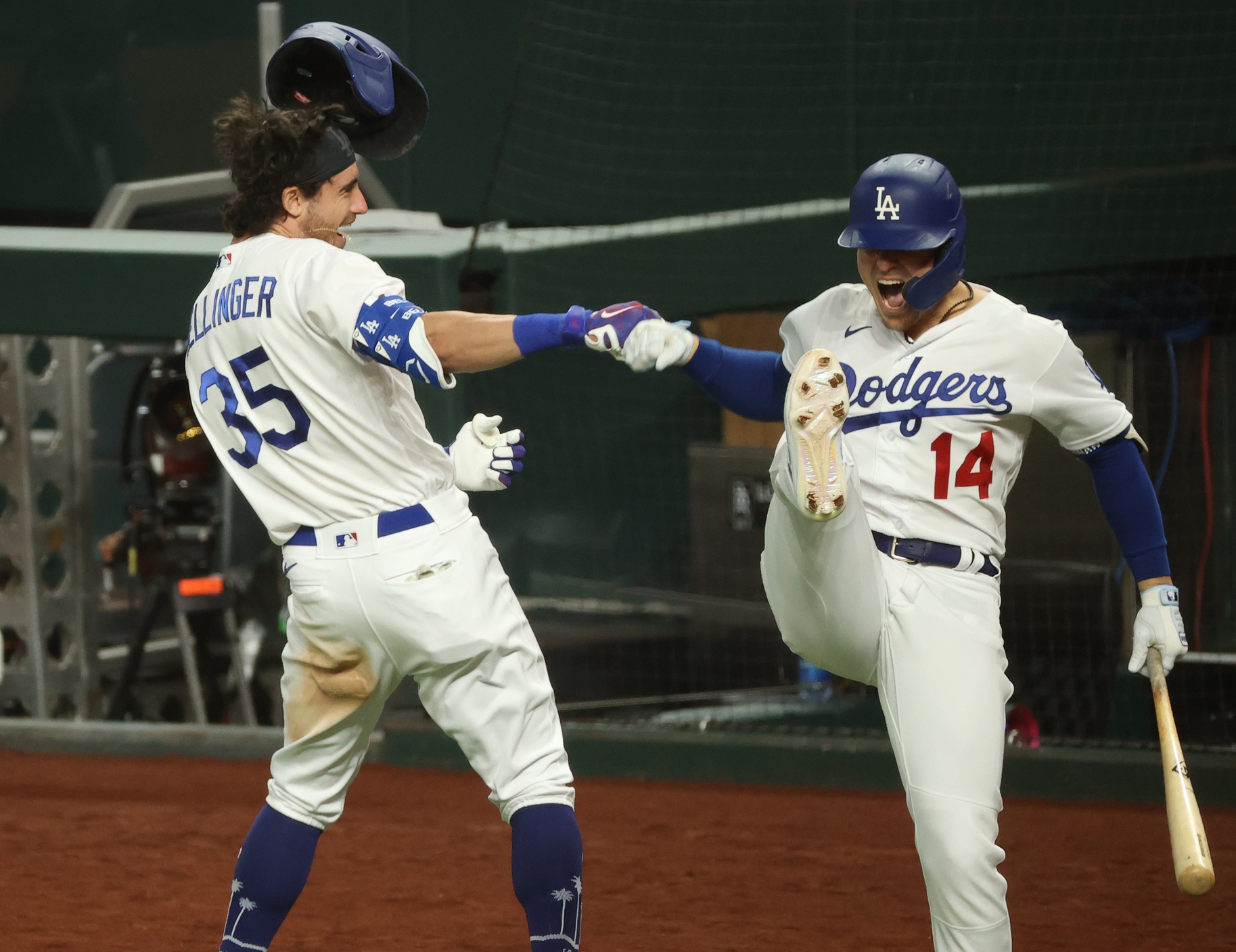 There's no denying that Dodgers center-fielder Cody Bellinger has been a shell of his former self since winning the National League Most Valuable Player Award in 2019. The billion-dollar question is: Why? And can it be fixed?
Those are questions the Dodgers will need to try to answer in the next four weeks or so before they have to finalize their decision whether to tender him a contract for 2023. It's crazy to think a former MVP could be non-tendered at age 27, but Bellinger's last three years have been horrendous on the offensive side of the ball.
Over at Prospects Live, Tieran Alexander endeavored to figure out what is broken about Bellinger and why. To do that, the first step was figuring out when it happened. It's easy to assume the problem happened between 2019 and 2020, because Belli was significantly worse the year after winning the MVP. But Alexander notes something interesting:
However, Cody Bellinger still had a .374 xwOBA that was in the 85th percentile and the second-best year of his career. His top-end EVs were just as high in 2020 compared to 2019 and his contact rate was actually higher. The only thing that regressed was his line drive rate and his plate discipline. Both of which fell in the standard range of ebbs and flows over a 60-game stretch.
The next obvious culprit is the shoulder injury Bellinger suffered in Game 7 of the 2020 NLCS. After hitting the home run that sent Los Angeles to the World Series, an ill-advised forearm bash with Kiké Hernandez left Bellinger with a dislocated shoulder, which he would have surgically repaired after the season. Bellinger's numbers were terrible in 2021 and not much better in 2022.
But as Alexander points out, during the time between Belli's shoulder injury and the surgery to repair it, he hit the ball really hard.
However, there are a few problems with this explanation. The first and most prominent is that after dislocating his shoulder in 2020, Cody Bellinger had a batted ball with a 111.2 MPH exit velocity in the World Series. He also hit 107.8 MPH and 107.7 MPH in that same three-game set. All of those batted balls have a launch angle above 0° so it's unlikely that they are misreads. Yet, playing with a dislocated shoulder, he had three batted balls harder than a single one he hit in either 2021 or 2022.
A lot of data and video analysis goes into Alexander's report, but the culprit he finally settles on is the fractured leg Bellinger suffered early in the 2021 season. Or, more to the point, Bellinger's continuing batting practice while recovering from the fractured leg.
The risk of Cody Bellinger swinging with the broken leg wasn't that his leg gets more broken, it was that pain teaches him bad habits.
In short, Alexander believes Bellinger's swing mechanics changed drastically while his leg was injured, and he's not dealing with the effects. His conclusion:
His broken state doesn't have to be permanent, however. The upside that saw Cody Bellinger win an MVP still exists within him, he just has to get back to who he used to be. So how likely is that? That is not a question I can answer. If we assume Bellinger is perfectly healthy now, it still doesn't resolve his problems. Muscle memory is a hard thing to change, and Bellinger has been like this for two years now. Is it too late? It's a real possibility.
He suggests possibly an incentive-laden deal with a lower base salary than he would otherwise make. Of course, Bellinger would have to agree to that, so who knows if that's possible.
Check out the entire analysis. Alexander has a ton of photo and video to back his findings. One thing seems likely from this analysis, though: It's not as simple as "Bellinger refuses to make adjustments."
Have you subscribed to our YouTube Channel yet? Subscribe and hit that notification bell to stay up to date on all the latest Dodgers news, rumors, interviews, live streams, and more!