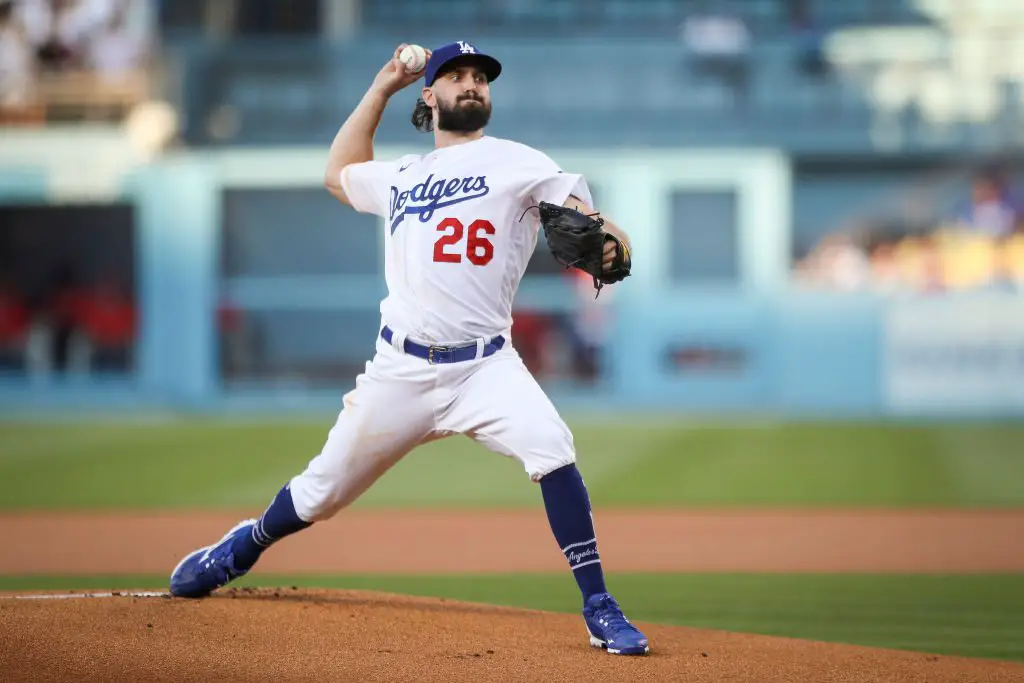 Dodgers Team News
Dodgers and Giants Managers Not Naming Game 4 Starting Pitchers Yet
Cat, meet mouse. Dodgers manager Dave Roberts and Giants manager Gabe Kapler are playing their cards close to the chest in this NLDS matchup of heavyweights. Neither manager as of game time on Monday was willing to name a starter for a potentially decisive game 4 on Tuesday night in Los Angeles.
Roberts has mentioned Tony Gonsolin and David Price as options but noted that his goal before anything was to ensure a win on Monday night in game 3. However, if the Dodgers lose, there's a chance LA could turn to Walker Buehler on short rest on Tuesday night. He pitched the series opener on Friday in San Francisco.
Catcher Will Smith may have let the cat out of the bag before game 3 when he shared what he knew about game 4 which, incidentally, involved the Cat Man.
"I think he's getting the ball and he should come out and give us some quality innings and I expect a good start from him."
As for the Giants' starter, right-hander Anthony DeSclafani made the second-most starts for the hated ones this season, tossing 167.2 innings over 31 starts.
"Strategically we want to share some," Kapler said on Monday, "not too much, right?"
Certainly, both managers will know more and likely share more upon the conclusion of game 3 in Los Angeles.
Have you subscribed to our YouTube Channel yet? Subscribe and hit that notification bell to stay up to date on all the latest Dodgers news, rumors, interviews, live streams, and more!
NEXT: Mookie Betts Compares Rivalry with Giants to Red Sox vs Yankees