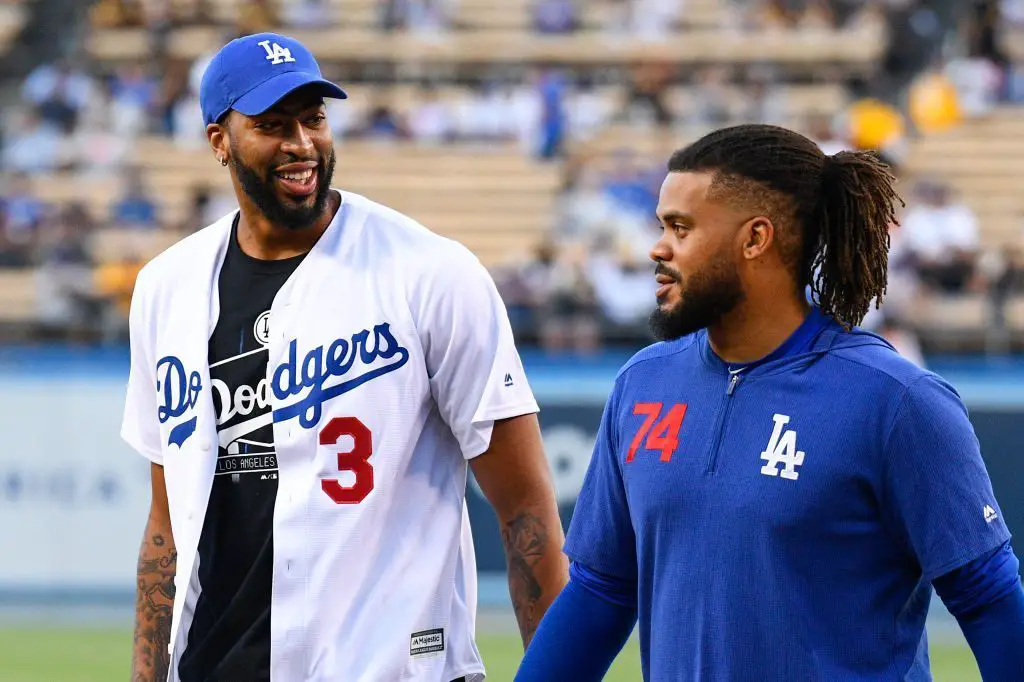 In a normal year, fans would be out in the streets of Los Angeles celebrating the Dodgers and Lakers championships. Unfortunately, 2020 is the further thing from a normal year. So instead of parades and parties, murals are starting to pop up around the entire city. 
The most recent mural to pop up in Westwood celebrates the Dodgers World Series AND the Lakers NBA Finals win. Gustavo Zermen?o Jr in the artist who drew them up, and he got the chance to honor the late Kobe Bryant in the same mural. 
Brand new Dodgers, Lakers & Kobe mural for the City of Champions

At 10864 La Grange Ave, Westwood by gz.jr and flaxworx pic.twitter.com/8s5FInqR3D

— Kobe & Gianna Bryant Murals (@kobemurals) December 12, 2020
The Dodgers side of the mural features several star players in big moments during their historic playoff run. Mookie Betts with his hand up running the bases, Cody Bellinger with his classic swing, and Clayton Kershaw finally getting to hold the Commissioner's Trophy.
On the Lakers side of things, Anthony Davis holds the Larry O'Brien NBA Championship Trophy while sporting his celebration goggles. LeBron James is also featured taking a signature jump shot, and Kobe right there with the two stars. 
Zermen?o Jr is responsible for a bunch of Dodgers and Lakers related murals that have popped up around Los Angeles over the years. He painted a huge Justin Turner picture on the side of the Toro Grill House, as well as the famous Nipsey Hussle mural. 
Have you subscribed to our YouTube Channel yet? Subscribe and hit that notification bell to stay up to date on all the latest Dodgers news, interviews, live streams, and more!
Dodgers Rumors: Justin Turner Reportedly Seeking Multi-Year Contract