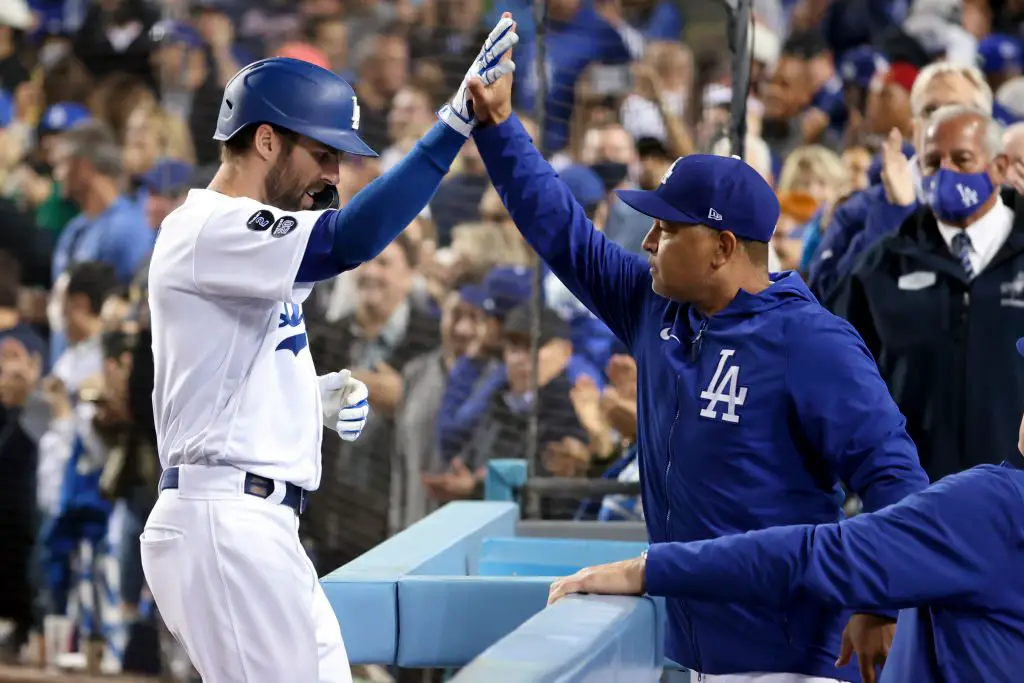 Dodgers Team News
Dodgers: Andre Ethier Thinks Chris Taylor is 'One Piece You Don't Let Walk Away'
Chris Taylor is a free agent and in the eyes of former Dodgers outfielder Andre Ethier, that's a bad thing. On Thursday, the fan favorite discussed a conversation he had with Dave Roberts earlier in the year where the two men were completely in agreement on that fact. Taylor is a massively important component to the success of LA.
Here's what Andre had to say on AM 570.
This last spring training, I text Dave Roberts and I said, 'if Chris Taylor isn't your favorite player, there's gotta be something wrong with everyone.' He goes, 'I know, if I had 25 of him on my roster, it would be the easiest team to manage ever.' Fast forward a couple months and me and Dave (Vassegh) are talking on our podcast and I go, 'one thing we're missing here is our biggest thing we need to do as soon as we can is sign Chris Taylor. Chris Taylor's our guy. He might not be the (Corey) Seager, he might not be the (Clayton) Kershaw, but he's kind of that jack of all trades and the one piece I think you don't want to let walk away.'
The argument has been made by some — including this writer — that Chris Taylor is the most important Dodger on the free agent market. His level of versatility and production is irreplaceable. The Dodgers struggled mightily in trying to replace Kiké Hernandez on the roster a season ago. Taylor would be even harder.
In 6 years with the Dodgers, Taylor posted a .264 batting average with 79 home runs and 299 runs batted in. His positional versatility helped Dave Roberts more than any stats could ever quantify and it's tough to imagine LA having the same level of success without him since his breakout 2017 season.
Whatever CT3 is looking for on the open market, it might just be worth it.
NEXT: Will LA Trade Gavin Lux? Insider Proposes Deal with A's for All Star