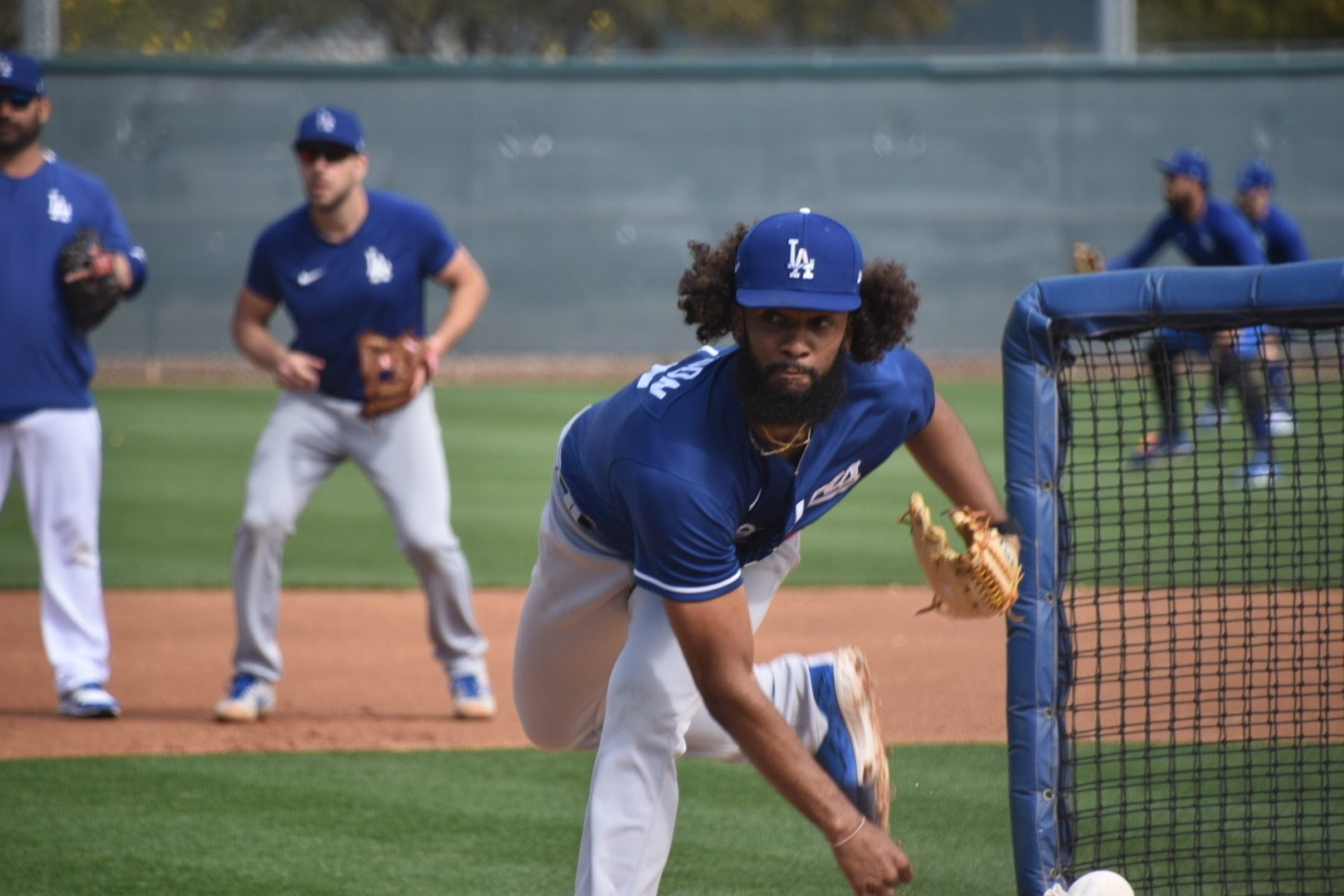 Dodgers Team News
Dodgers: Andre Jackson Potentially Closing in on MLB Debut Amid Rotation Injuries
Rotation injuries have been a reoccurring issue for the Dodgers in 2021, yet they've still managed to lead the league with a 3.10 ERA into Sunday afternoon. It's been a group effort for sure, as 16 different pitchers have started a game for LA. And with the news that Julio Urías will at least be down for his next start with a calf injury, that number could soon increase by one.
With the Dodgers down to three healthy starters for the time being, they will have to piece together a few games moving forward. Prior to Sunday night's game against the Mets, Dave Roberts all but confirmed that the team would be making a few roster moves over the next few days.
"Monday is going to be a bullpen game, [I'm] not sure who's going to take the bulk of that game", said Dave Roberts. "We're obviously going to have a couple of pitching moves around here in the next day or two."
When asked specifically if Andre Jackson was being considered for Monday's bullpen game, Dave simply said that he was "a part of the conversation". Considering that Jackson is the last remaining starter on the 40-man roster that is currently healthy, odds are pretty good that he will get the call for Monday's game against the Pirates.
Jackson was the Dodgers' 12th-round pick in the 2017 draft, and he has quietly been one of the team's most consistent performers in the minor leagues over the last 2 seasons (2019 and 2021). This year, Jackson has a 3.28 ERA with 81 strikeouts over 71.1 innings pitched.
He was promoted to Triple-A after the Dodgers sent Josiah Gray to the Nationals and has been a name that many have anticipated getting the call at some point throughout the season. With the Dodgers now down to a 3-man rotation again, Jackson may finally get a chance to show what he can do at the next level.
Dodgers: Roberts Explains His Decision to Go With Billy McKinney Over Others