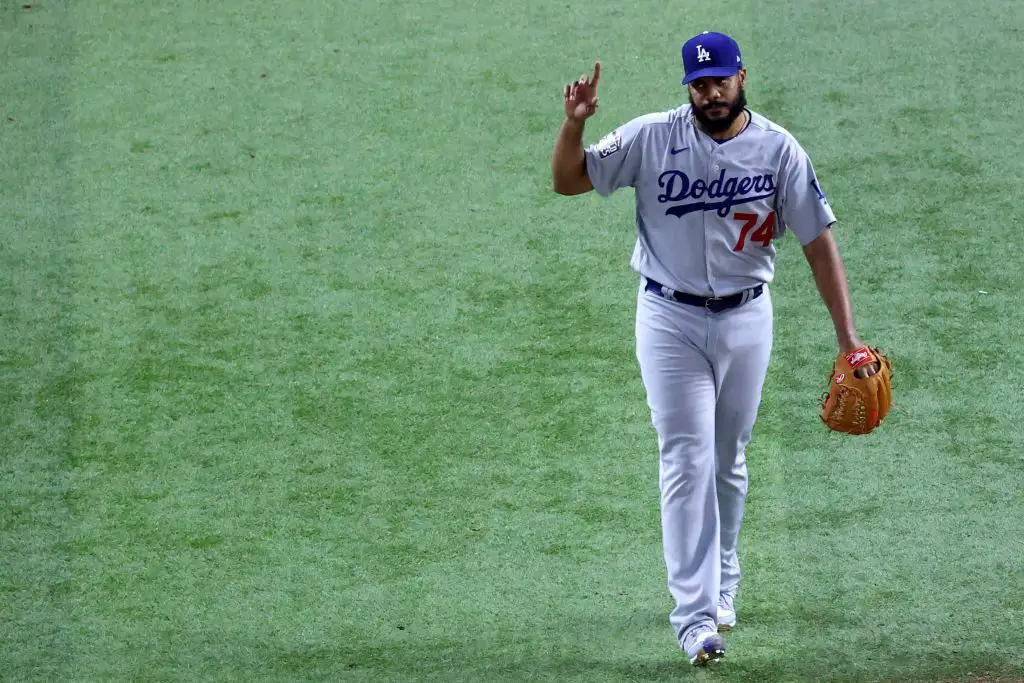 Dodgers Team News
Dodgers: Andrew Friedman Compares Peak Kenley Jansen to Mariano Rivera
The 2021 season could be the last time that we see Kenley Jansen closing games for the Dodgers. In the final year of his deal. the franchise's leader in saves could very well be pitching for another team in 2022.
But despite the dips in production from Jansen we've seen the last 2-3 years, there is no reason to think he can't put up one more great season. Kenley did put up quality peripheral numbers for the Dodgers in 2020, including some of the softest contact in the league. There is hope. 
In a recent conversation with am570's Dave Vassegh, Dodgers President of Baseball Operations Andrew Friedman talked about Kenley. Friedman was sure that Jansen was going to be a part of the team's success in 2021. He also made a comparison that raised a few eyebrows. 
I think part of it with Kenley is that he is the victim of his own past success. He was a Mariano Rivera type of reliever for a few years that were so dominant. We still feel like he's a really good reliever who helps you win games. 
It's tough to compare any reliever to Mariano Rivera, given his reign of dominance. Mo racked up 652 career saves and a whole lot of strikeouts and records over a 19-year career. But looking at the Dodgers closer, there are actual comparisons to be made. 
At his best, Jansen was a monster coming out of the Dodgers bullpen. From 2010 to 2017, he totaled 230 saves and struck out over 14 batters per 9 innings. That dominance came to a peak from 2014 to 2017 when he was almost unhittable, putting up a pristine 1.67 FIP.
He might not be Mariano anymore, but Kenley can certainly help the Dodgers win ballgames. 
Have you subscribed to our YouTube Channel yet? Subscribe and hit that notification bell to stay up to date on all the latest Dodgers news, interviews, live streams, and more!
Dodgers: Dave Roberts Speaks Out on Bullying and Violence Against Asian Americans