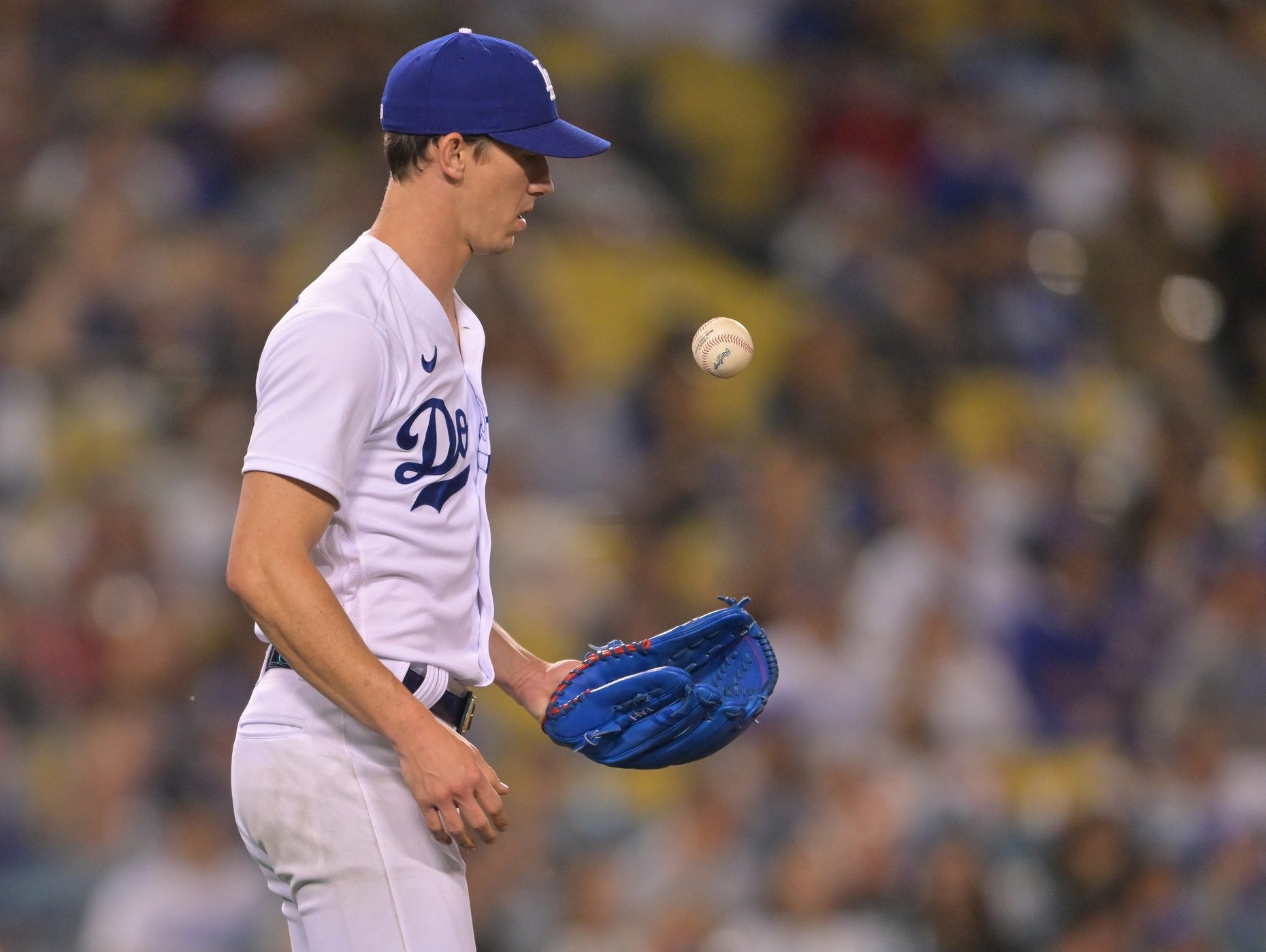 Dodgers Team News
Dodgers: Andrew Friedman Gives Update on Walker Buehler's Role From IL
The 2022 Dodgers have endured so much a little over half way through the season. In particular in the injury department. The pitching staff alone has 11 pitchers on the IL and only 2 of them in Daniel Hudson (torn ACL) and Jimmy Nelson (Tommy John surgery) are ruled out for the season.
One of the 11 pitchers scheduled to be back this season is Dodgers ace Walker Buehler. Buehler has been playing catch most days and is throwing about roughly 120 feet. OC Register's Bill Plunkett spoke to President of Baseball Operations Andrew Friedman and he gave an update on the two-time All-Star.
"Each day, it's been better. We're monitoring that progress on a daily basis, that said, we're gonna be smart about it. So to the extent it continues to improve day over day over day as we get into a throwing progression…"
The report is that Buehler remains about two weeks away from getting off a mound and throwing. Given the nature Buehler's injury — he suffered a forearm strain back on June 10th — and where the calendar is at, the club is aware that his potential role on the pitching staff is somewhat fluid. With that, Friedman also hinted about a potential bullpen role or mid-inning reliever when Walker gets back.
"Yeah, I think anything is possible… We'll figure out where he is and factor it in and round out our pitching staff with the guys we have now and some combination of guys we have coming back. … We feel like that 13-man staff is absolutely going to be a strength for us in October."
This can all change depending on how Walker comes back feeling. Time won't be on his side as he will have about a month or so left in the regular season if all goes well in his recovery.
Having guys coming back from the IL will be a major help for the Dodger arms, especially if Buehler can get his swagger back. Before the injury, Buehler had a 4.02 ERA with a 6-3 record and 0.3 WAR with 12 games started for LA. Hopefully, the Kentucky native can find what he had in the first half of the 2021 season.
The 28-year-old is currently recovering from a flexor tendon strain in his right elbow that forced him to exit a game in mid-June against rival San Francisco Giants. Buehler has solidified himself as an ace within the Dodgers organization and hopes to get a chance to show it well into October.
Dodgers BIG Injury Update, Clayton Kershaw, Blake Treinen, Dustin May, LA's Plan With Kershaw Out!
Have you subscribed to our YouTube Channel yet? Please subscribe and hit that notification bell to stay up to date on all the latest Dodgers news, rumors, interviews, live streams, and more all year long!