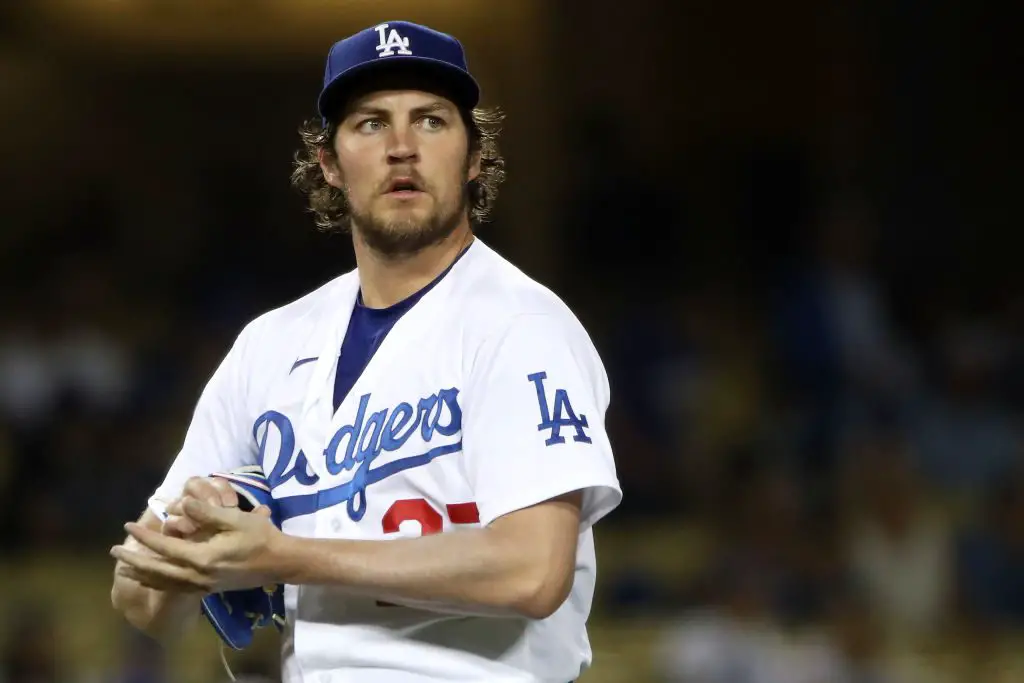 Dodgers Team News
Dodgers: Andrew Friedman Offers No Change on Whether Trevor Bauer Pitches for LA in 2022
With the Dodgers 2021 season dead and gone, it's now time to look ahead to the offseason and 2022 campaign for Los Angeles. For President of Baseball Operations (POBO) Andrew Friedman, there is a massive laundry list of items to address this winter with free agency, a potential lockout, and more. However, one item still pending from the 2021 season is the status of embattled starter Trevor Bauer.
Bauer has been on administrative leave since early July following sexual assault allegations. While he successfully fought off a restraining order filed against him, there is still the matter of potential felony assault charges against him. Additionally, Major League Baseball is looking into the allegations to determine whether the pitcher violated the league's domestic violence policy.
On Wednesday, Friedman was asked bluntly whether or not Bauer figures into the Dodgers' plans for 2022. He again deferred to the league's pending decision.
"It's no different than where we were in July, August, September. From our standpoint, it's being handled by the league office. As soon as something is decided, obviously we'll come down and talk through it extensively. But until that happens, we gotta kind of reserve comment."
The POBO noted that there is still no timetable for any update from the league. Continuing on, Friedman was pressed about the idea of Bauer pitching or not pitching for the Dodgers regardless of the outcome of the investigation. Given the sensitive nature of the subject matter, the answer wasn't exactly direct.
"[A decision] will more fall out of MLB, after they've gone through their investigation — whatever they decide is what they decide and we'll have to figure out from there what makes the most sense for us."
Friedman declined to comment on whether he and the organization considered the Bauer signing a mistake. But he did admit that the ruling of the outcome will "have some" impact on offseason spending for the Dodgers.
With a few more games left to play in the World Series, the league will likely withhold any update or decisions until after the completion of the fall classic. From that point, MLB will have about a month to also work out a new Collective Bargaining Agreement with the players association before the current agreement expires on December 1st.
Andrew Friedman Talks Early Exit in 2021, Dodgers Free Agents, Trevor Bauer, & More
https://youtu.be/2beLK_i3Rkw
NEXT: Truths About LA Going Into 2022: Corey Seager, Max Scherzer, Clayton Kershaw and More