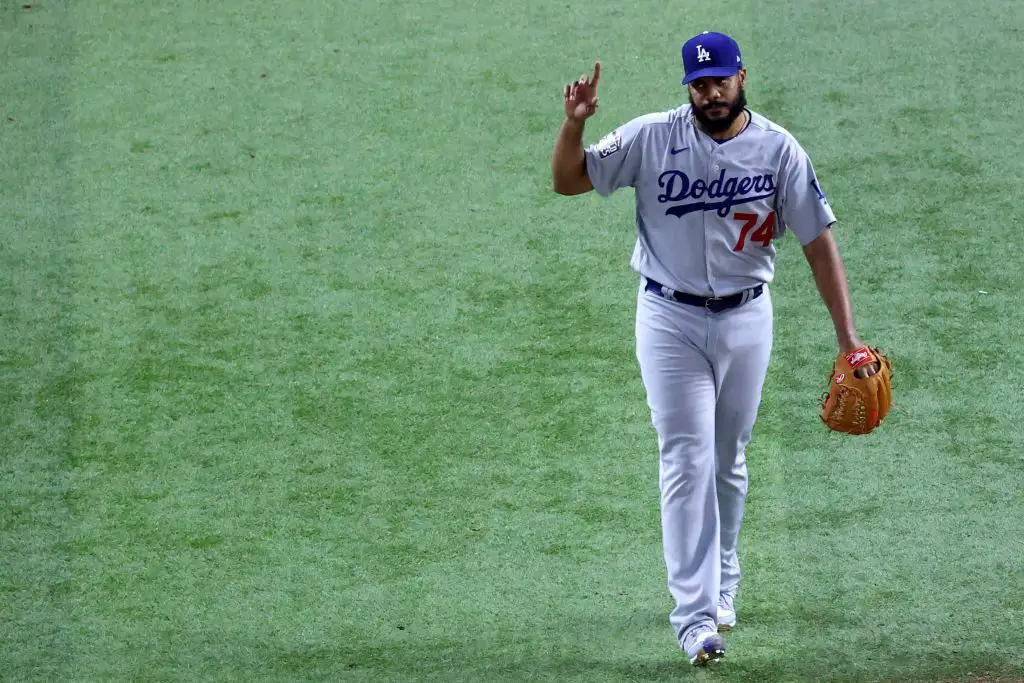 Dodgers Team News
Dodgers: Andrew Friedman Speaks On Kenley Jansen's LA Career, Future in Blue
Despite the ups and downs he's endured over the past couple of seasons, Kenley Jansen has meant a lot to the Dodgers organization. Who knew that the converted catchers could eventually surpass the 1,000 strikeout mark and become the franchise leader in saves (350) and it's not even close. 
The memories of his iconic entrance to Tupac's California Love followed by some swing and misses due to his filthy cutter may be coming to an end. Kenley Jansen's 5-year contract with the team is up and he has hit the free agent market once again. Jansen will be looking to cash in, possibly for the final time, this offseason after reinventing himself to once again become a lockdown closer. 
President of baseball operations Andrew Friedman spoke on the Jansen and his free agency. 
"He had an unbelievable year. He's had an unbelievable Dodgers career up to this point. For him, it's about figuring out what's best for him and his family. So many times in these situations, it's dictated, as it should be, by the players and what makes the most sense for them."
Jansen has earned the right to choose where the next chapter of his career will lie. After taking less money to remain with the Dodgers 5 years ago, the 34-year-old may now prioritize where he wants to base his family for the long term. Or where he can get the most money for his talent. Whether that's with the Dodgers or another ball club is now up to him. 
"If he's back with us, we get to continue moving forward and trying to win a championship. And if not, we can speak more about what he has meant to this organization. But it's early."
With Jansen back as the team's closer, it would allow Dave Roberts to continue to use Blake Treinen freely. It would also keep the bullpen as a strength for the team once again in 2022, assuming there is no regression from any of the current core. 
It'll be inserting to see what his decision ultimately is. Will he remain in Los Angeles and continue to help fight for more championships or will he take his services elsewhere?
NEXT: Rangers Discuss Signing Corey Seager, Per Report