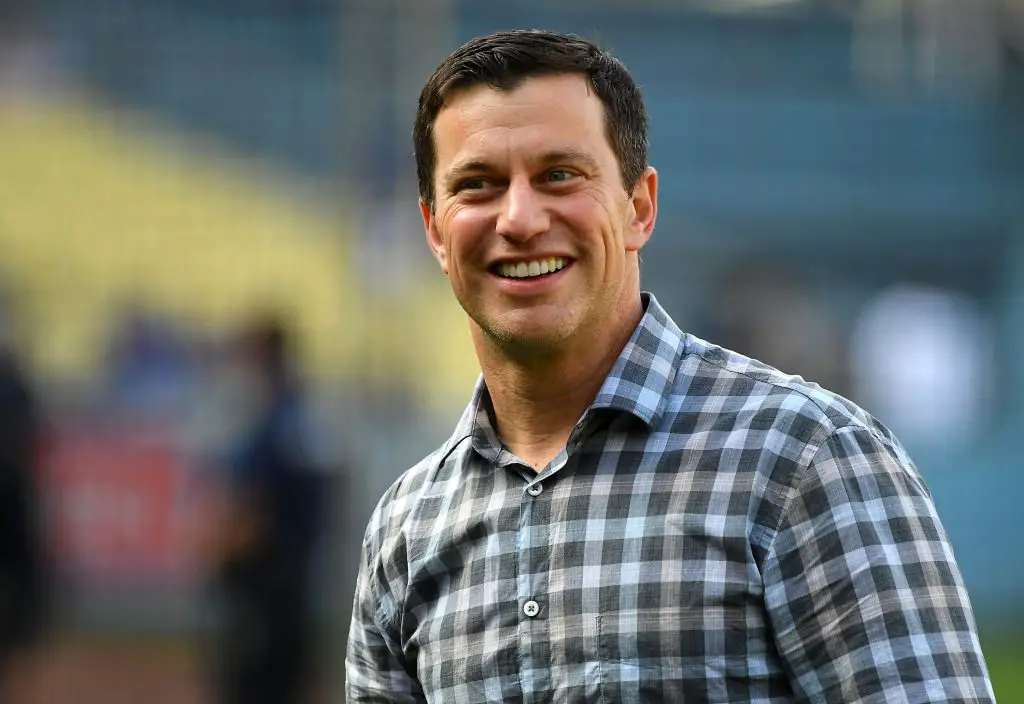 Dodgers Team News
Dodgers: Andrew Friedman Weighs in on the Revolving Door of Pitchers this Season
The Dodgers haven't shied away from relying on unproven arms to fill in the gaps this season. With the jump from a shortened 60-game season back to a 162-game season, it was a consensus that there would be an abundance of injuries around the league, especially to pitchers. 
Los Angeles has used a total of 37 pitchers this season which is tied for fourth highest in the league behind only the Rockies, Mets, and Diamondbacks. Many of those arms had never had prior Major League experience or had not been in the big leagues for quite some time. However, according to Andrew Friedman, their much needed appearances have been crucial this season.
"It helps in some ways to not have to use guys when it would either put them at increased injury risk or use our high-leverage guys in game situations where we don't need to and therefore affecting subsequent games and their availability. Blake Treinen doesn't have to pitch in a game where we're down or up by a lot of runs and therefore not be available in a tight game the next night."
With so many arms going down this season, 17 to be exact (11 currently on the IL), having many of these pitchers eat up innings for the team this year has allowed the big guns to step back and take a breather. Whether these pitchers have come from the minor leagues, off waivers, or signed as free agents, they've helped save LA's season. Of course, not all of them have worked out, but you can't win them all.
It hasn't been easy at all to navigate through all these arms. Dave Roberts, his coaching staff, and the catchers have all had their work cut out for them.
"I think the challenge is for our pitching group and our catchers being synced up on their best weapons and targeting and put them in the best position to succeed. That has just taken more bandwidth to make sure our catchers are dialed in and appreciate the strengths of each new guy."
Despite the constant learning and adapting that has to be done on the fly, the pitching staff as a whole has succeeded thus far. They've managed to put up a 3.06 team ERA so far this year which is  by far the best in MLB. Recently things have started to click and you couldn't ask for better timing. Having the pitching staff on their A game as the postseason is just around the corner is a major boost to their chances.
If asked the names of all the pitchers used this season, it's doubtful that many would be able to give every single name, it's because of them that the Dodgers are still around.
NEXT: Cody Bellinger Odd Man Out in Outfield? How LA Will Manage Mookie's Return?