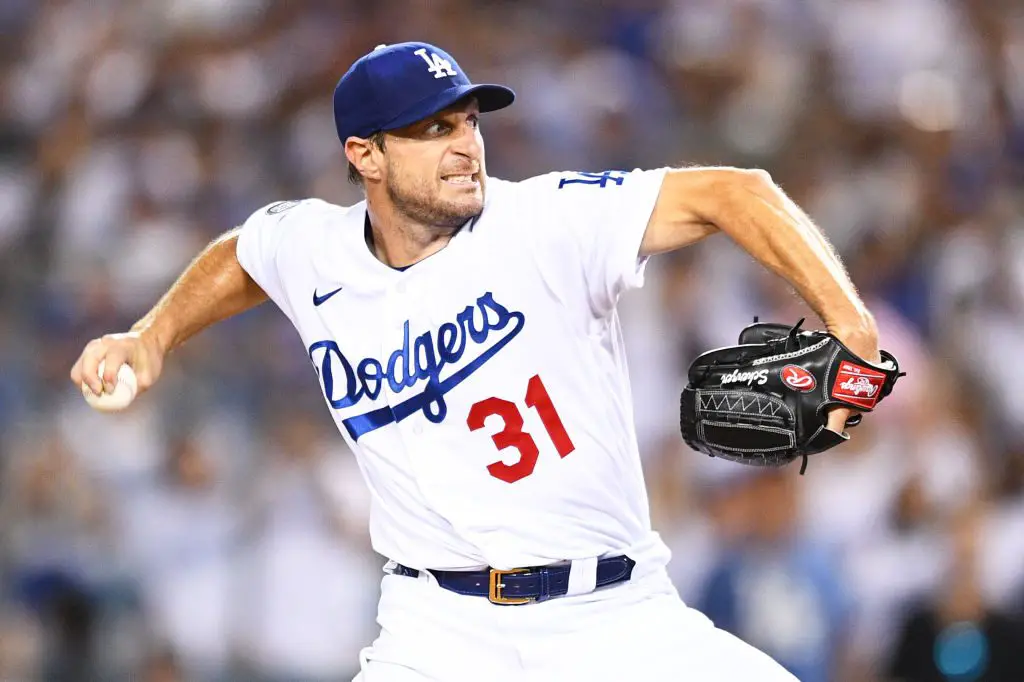 Dodgers Team News
Dodgers: 'Angry' Max Scherzer is Ready for Cardinals, says Trea Turner
One would be hard-pressed to find a pitcher with more competitive fierceness than Dodgers starter Max Scherzer. Superstar infielder Trea Turner can attest to this as he has been teammates with Scherzer for two different teams, the Washington Nationals and now Los Angeles. 
He said he expects the eight-time All-Star to bring the same level of fiery edge to the mound in a win-or-go-home matchup against the St. Louis Cardinals on Wednesday. 
"He's (Scherzer) already angry," Turner said. "He's gonna be the same guy, same intensity and just do what he does." 
The 28-year old speed demon reiterated that Scherzer will apply the same approach on the bump regardless of the situation or circumstance. 
"He prepares better than anybody and he's ready to pitch every single time he's given the ball whether it's game one or a postseason game," Turner said. "So I think he's gonna be the same guy." 
Manager Dave Roberts also spoke about Scherzer's ferocity in Sunday's postgame presser, saying that the club feels very good about their ace taking the mound. He confirmed that if there's anyone who knows exactly how "angry" Scherzer is, it would be his former teammate Turner.  
"We feel very good with Max taking the mound," Roberts said. "And no one knows Max better than Trea so if he's already angry, I guess that's a good thing." 
Scherzer finished the regular season with a 2.46 ERA, 15 wins, 236 K's and a 0.86 WHIP.
NEXT: Dodgers Knew They Were Risking Further Injury With Clayton Kershaw