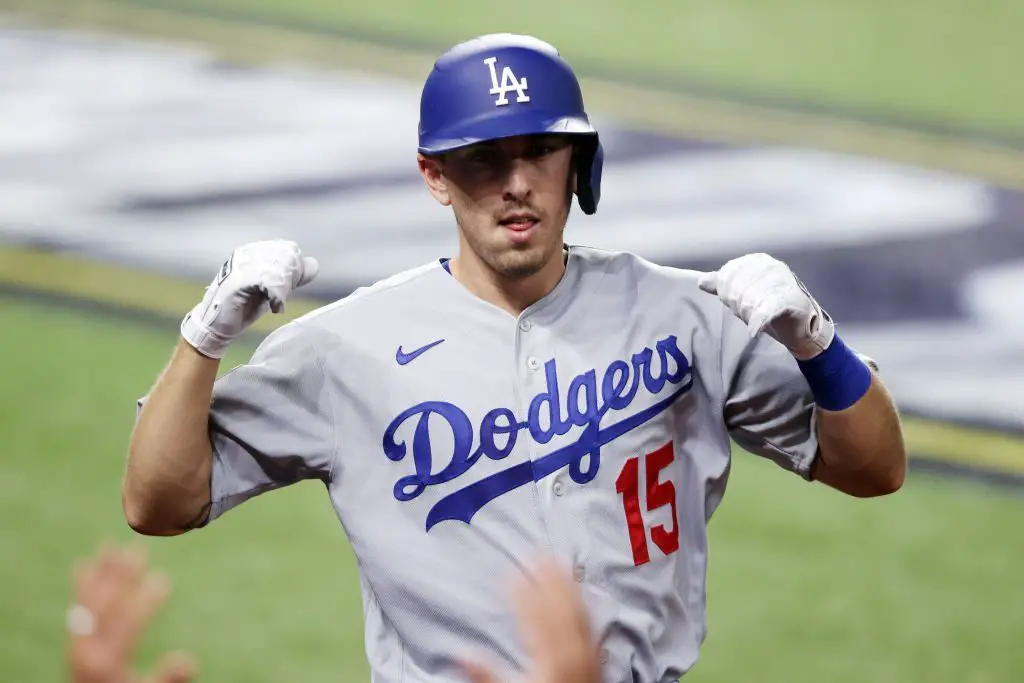 The Dodgers are having a really bad first game of the season in Colorado. Clayton Kershaw got knocked around, Jimmy Nelson got hit hard, and now they have to worry about an injury. 
Austin Barnes had to leave the game in the 7th inning after a play at the plate. With Nelson on the mound, a ball got away from him and the runner tried to score. The Dodgers catcher got it and dove back into home plate attempting to tag him out. 
The runner was safe and Barnes appeared to be injured on the play. He came up holding his right hand and the Dodger training staff immediately pulled him off of the field. Will Smith came in to catch the remainder of the game for Los Angeles. 
The Dodgers broadcast crew pointed out that Barnes' hand appeared to be cut up on the play. We will update you with more information from the team after today's game. 
Dodgers: MLB Insider Says This is Corey Seager's Last Opening Day in LA