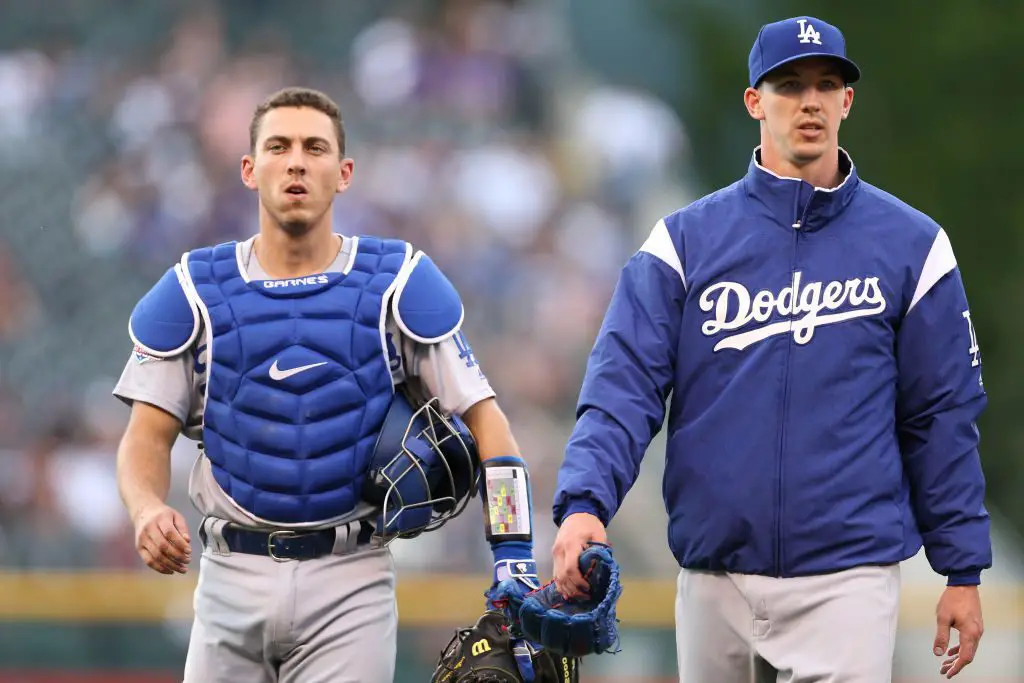 Dodgers Team News
Dodgers: Austin Barnes Thinks This is the Best LA Rotation He's Seen
Despite the ongoing injuries the Dodgers have been plagued with all season and the awful slump they endured, the team has bounced back in a big way to remain near the top of the division. They're 29-18 and half a game back of the San Diego Padres, thanks to the starting rotation that has been rock solid all year. 
Even when the offense forgot how to hit the ball, the rotation was there to keep them in the ball game. 
One of the guys with the best views of the rotation is LA catcher Austin Barnes. The veteran was asked if this rotation is the best he's ever seen while behind the plate for the Dodgers, Barnesy didn't shy away from confirming that it very well could be. 
"Yeah I think it could be for sure. The steps Julio has taken, he's coming into himself. You know Kersh, Buehler, and Bauer, those guys are as good as it gets and it's unfortunate what happened to [Dustin May] because DMay was taking those steps forward to so. But those four guys we have, they're pretty special so we'll take them everyday." 
Barnes has a better view of the starting four than anyone else, so his praise shouldn't be taken lightly. Of course, you always want to back up your teammates no matter how well they're performing, but they have the numbers to prove that opposing teams should fear them.
By the Numbers
Clayton Kershaw: 7-3, 2.94 ERA, 71 K/10 BB
Walker Buehler: 3-0, 2.78 ERA, 59 K/8 BB
Trevor Bauer: 5-3, 2.07 ERA, 91 K/22 BB
Julio Urias: 7-1, 3.03 ERA, 70 K/7 BB
Each starting pitcher is getting the job done in their own way. If Dustin May hadn't gotten hurt, this may arguably be the best starting rotation in the game right now, it may still even be with just those four. The rest of the league better be on watch as this team is being led by four hot hands.
NEXT: Austin Barnes Slams Cheating Astros in Return to Houston