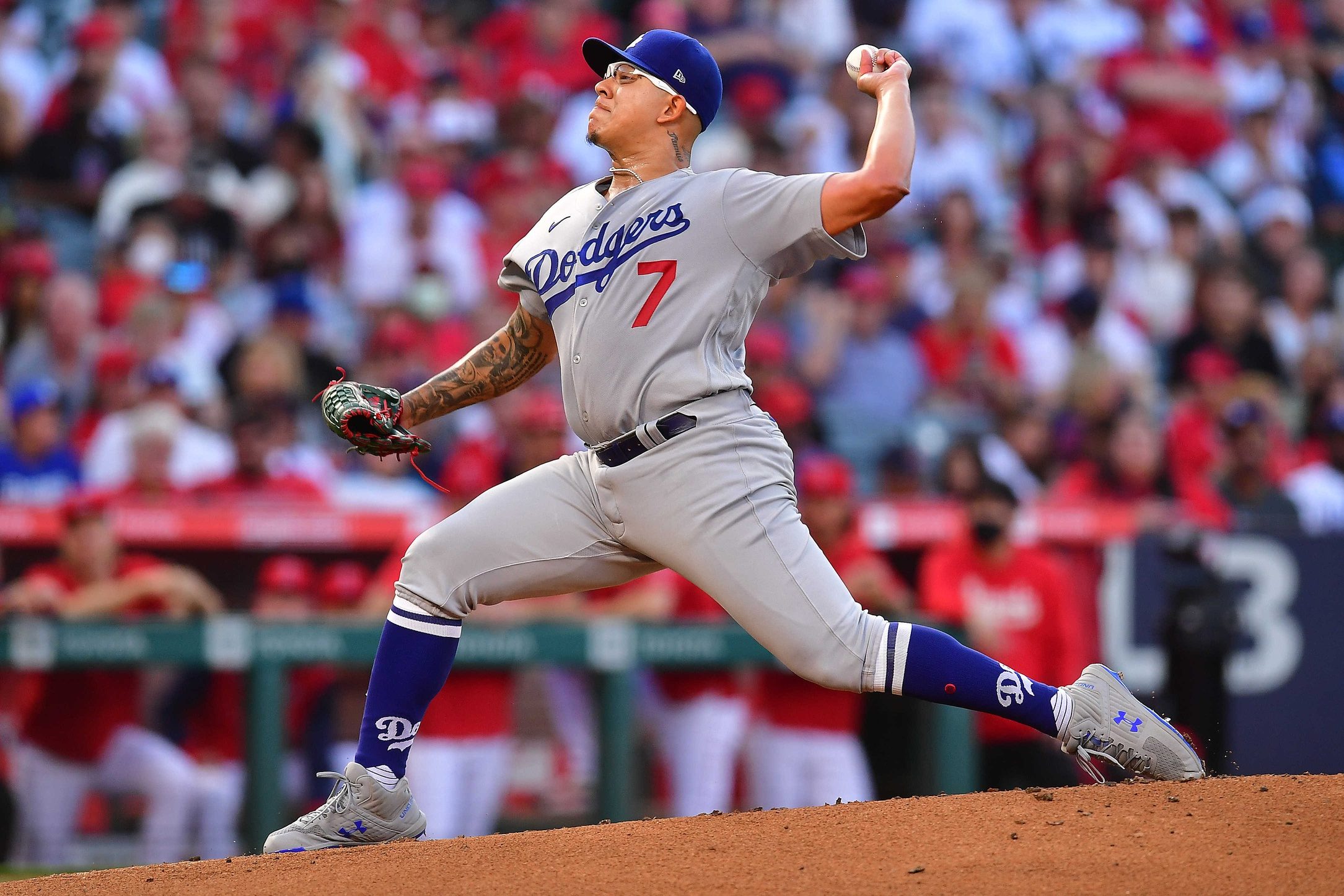 Dodgers Team News
Dodgers: Bad Luck Keeps Julio Urias on the All-Star Game Snubs List
Although Julio Urias helped the Dodgers capture their 60th win of the season last night, his record still isn't indicative of just how well he's pitching.
Last Sunday, the southpaw pitched a season-low of two innings allowing five runs on three hits, a walk and two hit batters while striking out three over two innings in a no-decision versus the Cubs on Sunday. Although Urias gave up all five runs in the first inning, the Dodgers still pulled off a late 11-9 win over the Cubs.
But, this weekend, 25 year old redeemed himself with a very solid performance across seven innings proving that he truly was snubbed from the All-Star Game roster.
In his Saturday night start, the lefty allowed 0 walks and 0 hits while collecting 8 K's to make him the new team leader in strikeouts with 94 this season. He shut down the Angels and improved his ERA to 2.89 this season as well as raising the Dodgers' ERA to 2.77 which is the best in the MLB currently.
Urias had this to say about his bounce back performance:
Julio Urías on his bounce-back performance and the takeaways from his outing. (7 IP, 1 ER, 0BB, 8 Ks) pic.twitter.com/icrbXV9raL

— SportsNet LA (@SportsNetLA) July 17, 2022
After the game, Dodgers Manager Dave Roberts sat down to reflect on Urias' performance and the team's outing after the Freeway Series sweep:
Dave Roberts on Julio Urías' outing and the #Dodgers first half of the season. #AlwaysLA pic.twitter.com/O8S4hrR7VS

— SportsNet LA (@SportsNetLA) July 17, 2022
In the 2021 pennant race, Urias posed a very impressive 20-3 record with a 6 run scoring average.
This year, according to Oddsshark.com, Julio Urias has one of the lowest run support averages in the whole league. His 3.62 runs scored average across his 14 starts is the lowest on the team.
Let's break it down.
Tony Gonsolin: 11-0 record, 4.69 runs scored average
Clayton Kershaw: 7-2 record, 5.1 runs scored average
Tyler Anderson: 10-1 record, 6.23 runs scored average
Walker Buehler: 6-3 record, 5.58 runs scored average
Urias has dealt 94 strikeouts and has only allowed 38 runs scored across 387 batters faced. So he's ultimately pitching fairly well this season but he just hasn't had much help from the offense thus his record shows for it.
Next: Dodgers: Jojo Siwa Homers off Quavo in All-Star Softball Game, Internet Loses it