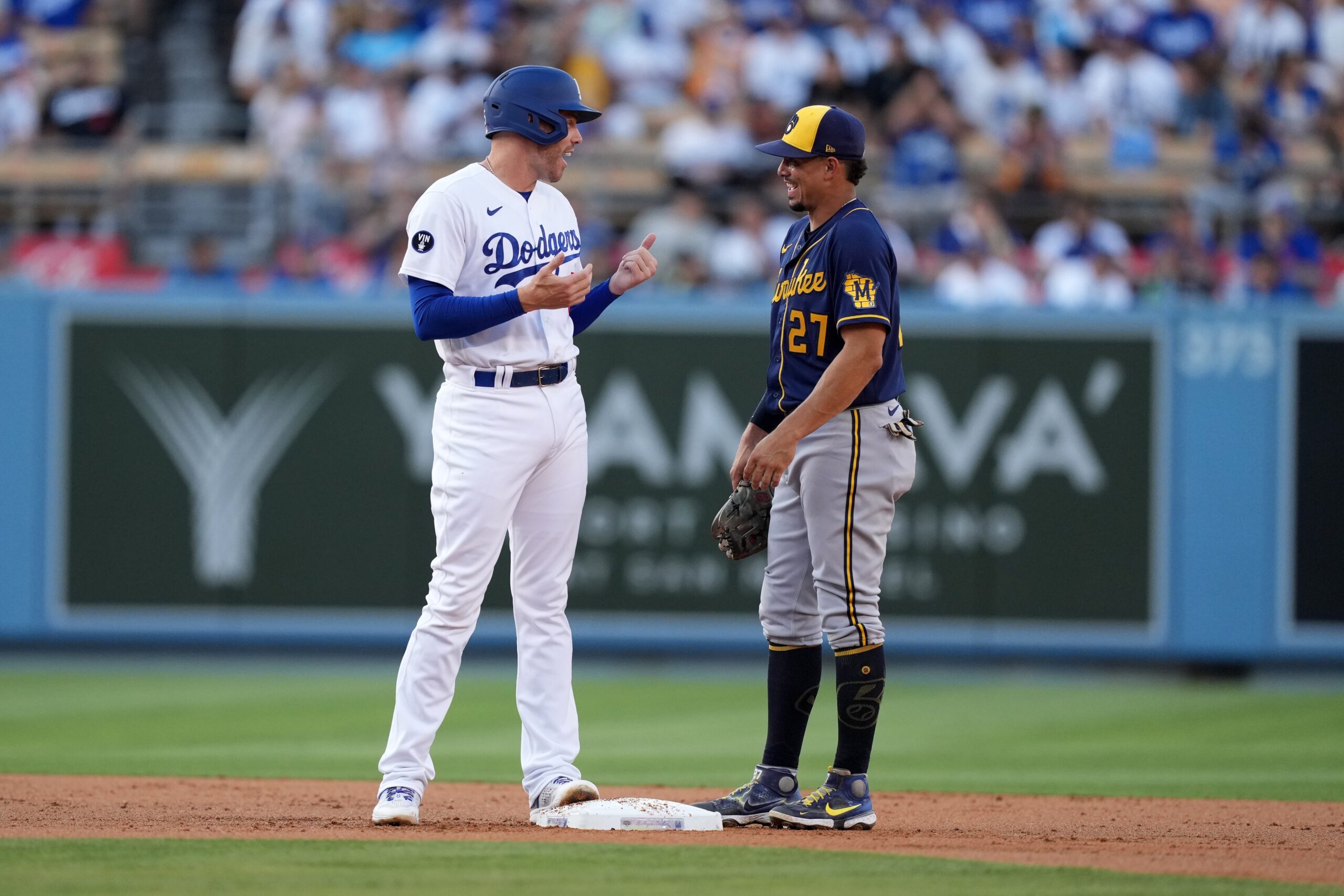 Dodgers Team News
Dodgers Beat Writer Floats an Interesting New Name for LA's 2023 Shortstop
As of this moment, we really have no idea who will be the Dodgers' shortstop when spring training rolls around in four months. It might be as simple as re-signing Trea Turner — hey, we said simple, not cheap — or they might go after one of the other big-name free agents like Dansby Swanson, Carlos Correa, or Xander Bogaerts.
Over at The Athletic, Fabian Ardaya writes about those possibilities, but the most intriguing part of his article might come right at the end, when he throws out one other name you might not have thought much about.
Perhaps a trade option, like Milwaukee's Willy Adames, could allow the Dodgers to utilize their farm system for a more cost-effective option, as well.
Adames would be a very interesting option for the Dodgers. He's heading into his second year of salary arbitration, so he's starting to get expensive, which is often when the Brewers like to trade guys. Over the past three seasons, he has a 118 OPS+ and 64 homers in just over two seasons worth of plate appearances. He's also coming off his best defensive season, and he's only 27 years old.
There are downsides to Adames, of course. Dodger fans mostly remember Willy as the guy who looked at strike three from Julio Urias to close out L.A.'s World Series title in 2020, and striking out is something Adames does a lot. His 166 strikeouts in 2022 would have led the Dodgers, and while his 26.9% strikeout rate is a little more tolerable, only Cody Bellinger, Chris Taylor, Trayce Thompson, and Joey Gallo had a higher K rate than Adames among Dodgers with at least 100 plate appearances this year.
Adames is projected by MLB Trade Rumors to make $9.2 million in arbitration next year, which is essentially pocket change to a team like the Dodgers. It would cost some prospect capital to get him from Milwaukee, but L.A. is facing a 40-man roster crunch soon and need to trade some prospects this offseason anyway.
If nothing else, it's a good reminder that there are options other than the most expensive free agents. Adames could be a very good role player on a very good 2023 Dodgers team.
Have you subscribed to our YouTube Channel yet? Subscribe and hit that notification bell to stay up to date on all the latest Dodgers news, rumors, interviews, live streams, and more!