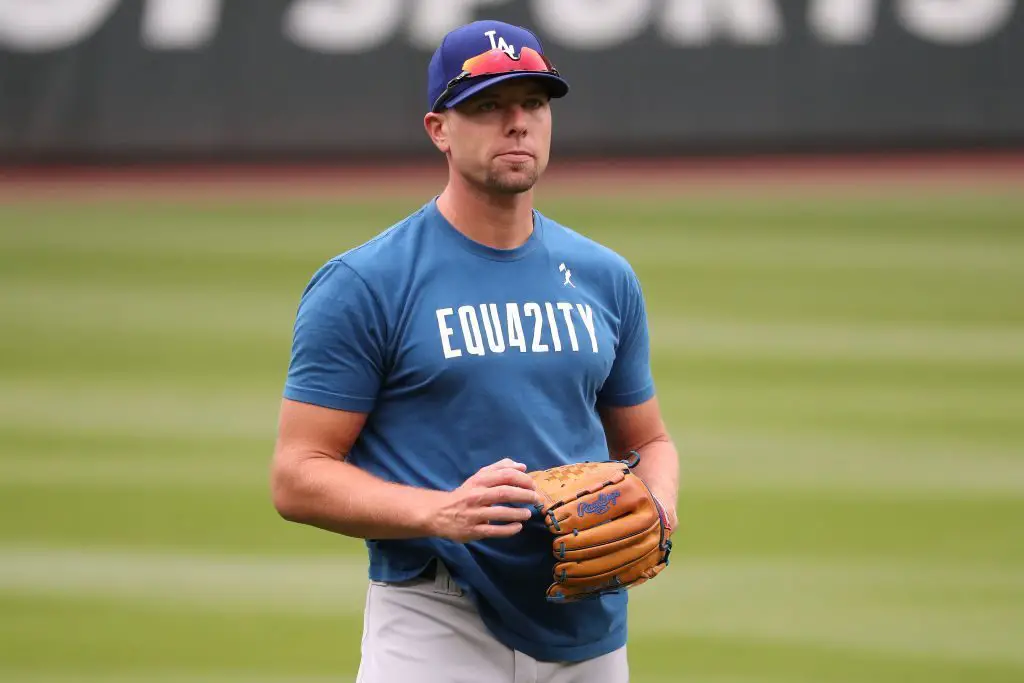 Whether or not Kenley Jansen re-signs with the Dodgers is anyone's guess. Currently, Jansen is one of the many MLB free agents unable to sign due to the current MLB lockout. Some Dodgers fans believe that Blake Treinen would take over the closer role if Jansen does sign elsewhere.
Not so fast says The Athletic's Fabian Ardaya.
"I wouldn't be surprised if the club enters 2022 without a set closer. They have multiple pitchers who have experience at the end of games in Blake Treinen and Daniel Hudson, but both are the type of arms who are flexible enough to simply pitch in leverage regardless of it being the ninth."
Treinen is coming off his best season with the Dodgers. Treinen posted a 1.99 ERA and 0.98 WHIP in 72 games. Those stats placed him among the elite relievers  in baseball.
In fact, Treinen was ranked as the fourth best reliever in MLB in ESPN's Buster Olney 2022 pre-season rankings.
Treinen was second in ERA and and sixth in WHIP among relievers with at least 70 innings pitched in 2021. He was also seventh in left-on-base percentage (80.6%).
Ardaya also believes that flame-throwing righty Brusdar Garterol could be in the mix for closing opportunities.
"Brusdar Graterol has ninth-inning-type stuff and could enter that mix as well if he continues to make strides with his command and remade slider and cutter."
Final Thoughts
Manager Dave Roberts and the Dodgers front office are all about playing the matchups. With that in mind, a closer-by-committee certainly wouldn't be a stretch in 2022 if Jansen doesn't re-sign with LA.
There's no doubt that Treinen is the Dodgers best reliever, but solely using him in the ninth precludes him front getting crucial outs in other high-leverage situations.
Much like Jansen's free agency, time will tell how and when Treinen is used in 2022.
Have you subscribed to our YouTube Channel yet? Subscribe and hit that notification bell to stay up to date on all the latest Dodgers news, rumors, interviews, live streams, and more!
Dodgers: Clayton Kershaw Ranked Too Low on ESPN Top 100 Says MLB Experts