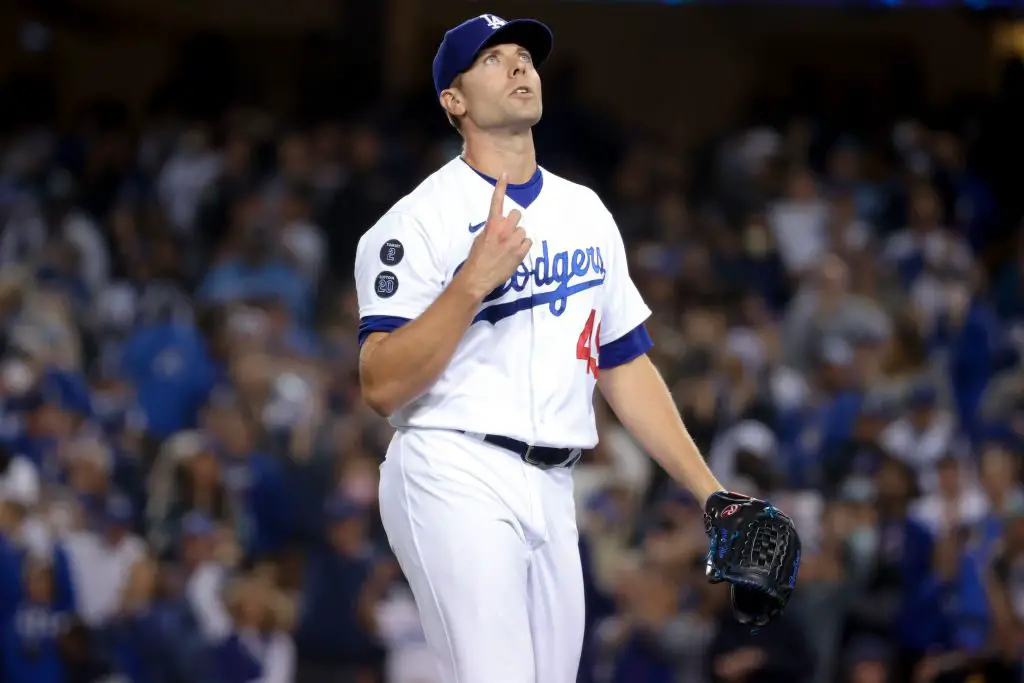 Dodgers Team News
Dodgers: Blake Treinen Talks Weight Issues as a Teen, Long Path to Baseball Dominance and More
Armed with a blazing bowling ball of a fastball and a slider that can make any big leaguer look foolish, Dodgers right-hander Blake Treinen looks like a guy that never had to fight for much in baseball while on the mound.
However, his story is much, much different than that. 
The 33-year-old had a long journey to dominance on the mound. As a teen, he struggled with weight he admittedly packed on while eating junk food and playing video games with friends. He was a late bloomer and nearly developed diabetes. In his mid-teen years, he was far from the best player on his high school baseball team and struggled to throw a pitch above 80 miles per hour.
By college, he couldn't secure a spot on the baseball team. He bounced around from program to program hoping to find a head coach willing to even give him a chance. But persistence and belief in his higher calling paid off as pieces started to come together through hard work and the right people coming into the picture at the right time.
Ultimately, after latching on at South Dakota State, he was impressive enough to become a 7th round pick by the Athletics in the 2011 draft where his life as a pro began.
Recently, "the Train" Blake Treinen joined Dodgers coach Chad Chop and James "Coach Ballgame" Lowe for an episode of the Talkin' Shop podcast where the three discussed Blake's early life struggles.
TALKIN SHOP | FULL EPISODE 12 | Blake Treinen
From YouTube:
He was the fat kid growing up. He was diagnosed as a Pre-Diabetic. He was bullied. He was told he couldn't play baseball many times over. Meet World Series Champion, and one of the best Relief Pitchers in the MLB…Blake Treinen. How did he overcome all the obstacles? Find out here. We discuss his journey, and the steps taken to get to where he is today. He's a man of strong faith. He's incredibly handsome. His pitchers are straight filthy. Enjoy!
NEXT: The Dodgers Project to Have the Best Record in the National League