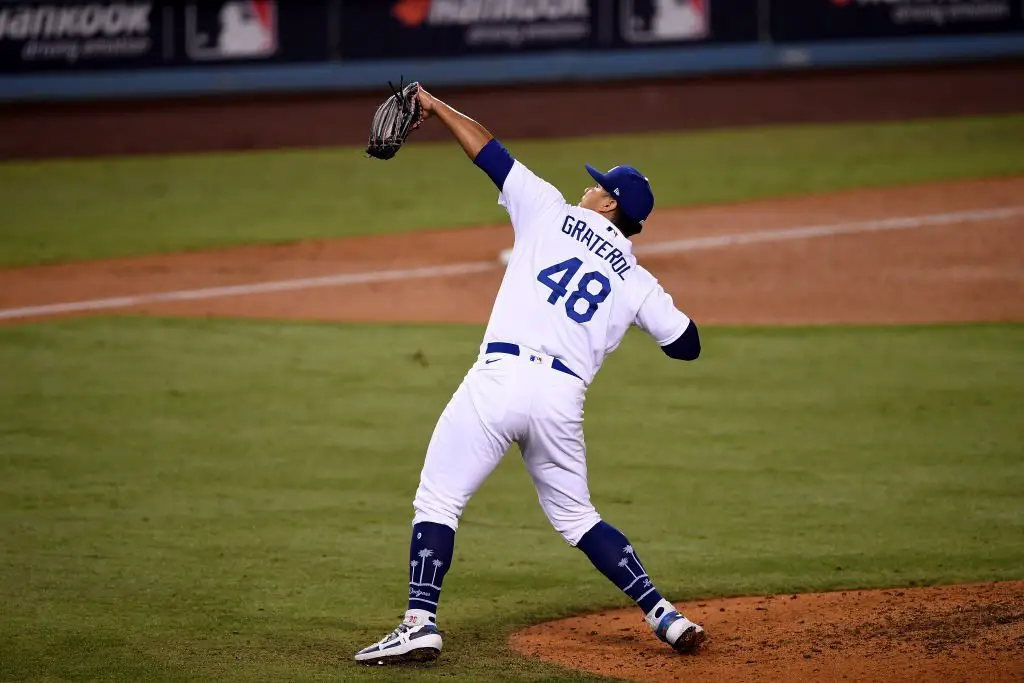 The Dodgers might be getting some help out in the bullpen as early as this weekend. With a few guys on the injured list to start the year, they could use all the help that they can get. 
Brusdar Graterol is one of the guys that had to start the year in the injured list. After getting off to a very slow start in Spring Training, the Dodgers opted to keep him at the alternate location in Arizona. He has been throwing in games against other teams since Opening Day. 
The good news is that Brusdar could be back very soon. Dodgers manager Dave Roberts had previously said he would like to see him throw successfully 2 times in 3 days in order for him to rejoin the team. It sounds like he will throw in a sim game Thursday and could be part of the taxi squad this weekend in San Diego. 
His next turn is going to be on Thursday. And if it goes well he will join us on the trip, part of the taxi squad in San Diego. As far as activation, we'll know more once we get through Thursday. 
Since he is throwing on Thursday, it seems likely that the Dodgers would wait until Saturday to activate Graterol. That means they would be able to use him on normal rest as well as the added benefit of using the guy he is replacing on the roster in the games prior. That would likely be Dennis Santana. 
Graterol was a huge part of the Dodgrs bullpen in 2020, especially in their World Series title run. He was lights out against the Rays in 3 appearances despite not striking anyone out. Roberts has frequently said that Graterol needs to generate more swings and misses to get more opportunities in higher leverage roles.  
Dodgers: Dave Roberts Thinks This Team is the Best in Baseball