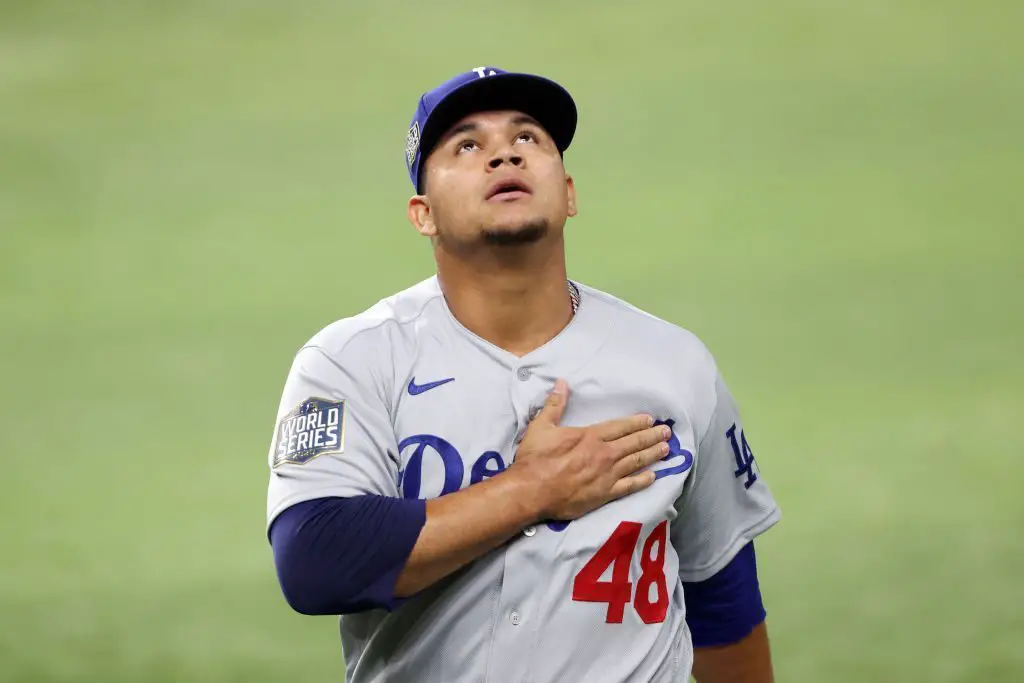 Many times in the season following a hard-earned championship title, teams have been known to suffer through a slump. The Dodgers have endured many mini slumps throughout this year but are still keeping pace with the Giants in the NL West. However, individually, there have been players that have found it difficult to replicate their 2020 success.
One of those players has been the Bazooka himself, Brusdar Graterol. In his first couple of appearances this season, it seemed as if he ran out of ammunition in that electric arm. Batters were not fooled, even by his triple-digit fastball. With that being said, things have started to turn around for him as of late.
While the Dodgers were embarrassed by the Rockies in a 5-0 loss, Graterol was one of the very few shining moments.
After loading the bases in the top of the fourth inning, Mitch White was pulled in favor of the Bazooka. He came in and struck out Brendan Rogers, followed by a pop up by Charlie Blackmon to strand the runners. His ability to close the door and keep the game within reach for the Boys in Blue reined praise from his skipper Dave Roberts.
That was a highlight of the day. To come in that spot- big spot – I felt that getting out of that with no runs early in the game, I felt we were gonna win that game. He's just continuing to grow. Last year, he came in and made a big splash and pitched some big innings for us, obviously through the World Series. I think right now where he's at mentally, physically, with his delivery as well, he's as goos as we've seen.
Since working with the coaching staff to slow down his delivery, he's started to find more success on the mound. In his last 15 games, he owns a 2-0 record with a 2.76 ERA and 15 strikeouts. While there is still room for improvement, Graterol has seen an uptick in the number of batters he's struck out, which of course is a great sign.
He's continued to improve with every outing and should become a reliable weapon out of the pen in the postseason if his production continues.
Dodgers Injury News: Clayton Kershaw and Tony Gonsolin Take Steps Towards a Return