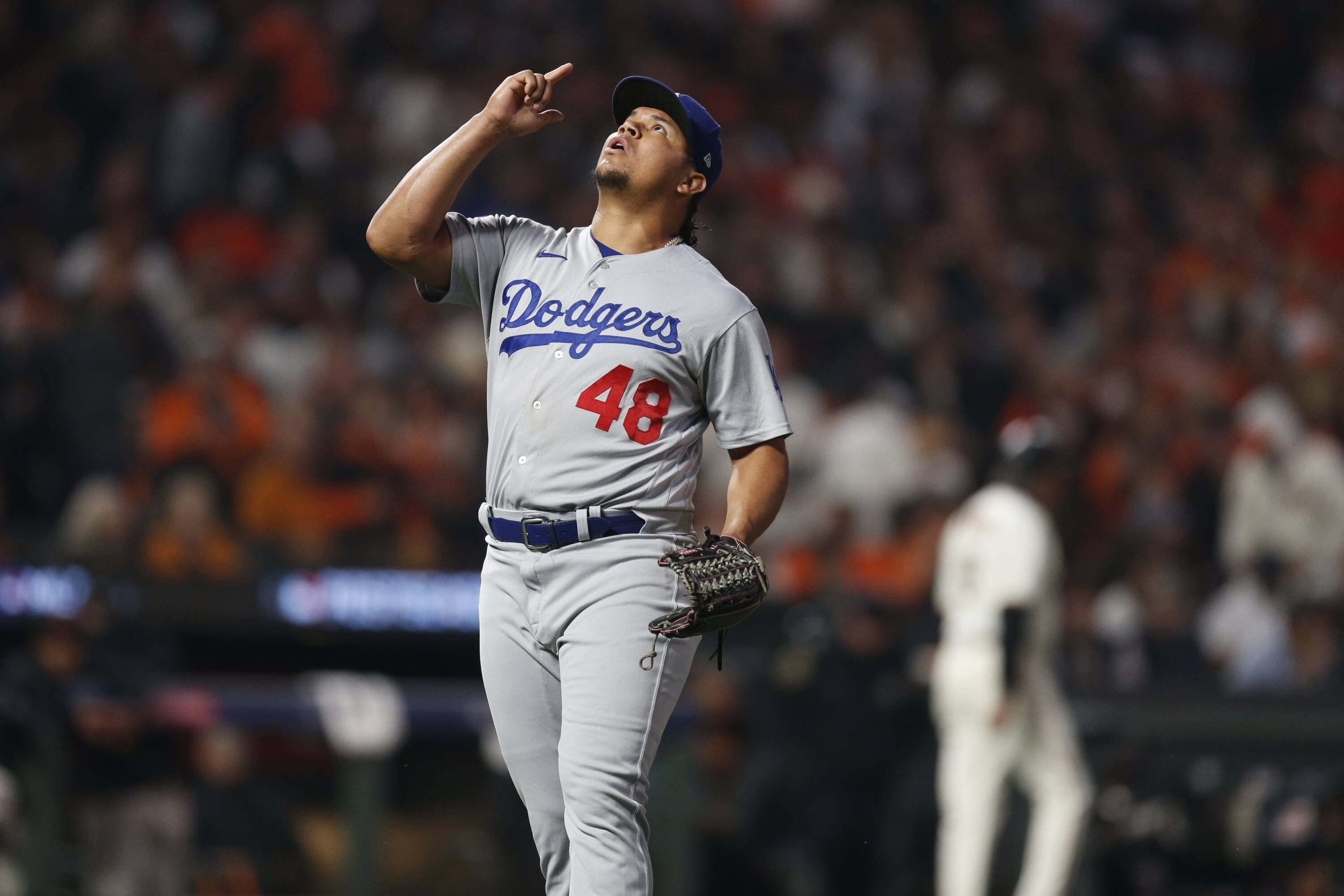 Editorials
Dodgers: Brusdar Graterol Gets High Praise from 2021 Giants
Hard throwing Dodgers reliever Brusdar Graterol is one of the more talked about LA bullpen arms. His off-the-charts velocity and unique delivery always seem to get peoples attention. Especially division rivals.
San Francisco Giants pitcher Logan Webb gave Graterol the distinction of the being the hardest pitcher Webb has faced as a hitter. Webb had this to say about the Bazooka in an interview with Pitching Ninja's Rob Friedman.
"I had to face him twice in the playoffs. I did foul one back though. That's probably my favorite part of the season. I fouled a ball back. I think it was 102 [MPH]. There was a stat, I think, they said his hardest pitches in the series were against me. I was like why? Why is he trying to throw that hard against me?"
Webb had two plate appearances against Graterol in the 2021 NLDS. Graterol struck Webb out twice on three pitches each time. The specific pitch Webb mentioned was clocked at 101 MPH, not 102, but it's all relative at that point. 
Kevin Gausman, another member of the 2021 San Francisco Giants, who signed with the Blue Jays this offseason prior to the lockout, commented on Graterol's other worldly arm strength.
"Watching him throw is crazy. His stride length is nothing. HIs arm angle, his arm, is so quick. It's crazy."
It appears as if Graterol just needs to flick his wrist to register a fastball with triple-digit velocity.
Last season, Graterol recorded 4.59 ERA in 34 games. Proving that velocity is great, but being able to miss bats is even better.
He was much more effective in the playoffs. The Bazooka owned a 1.00 ERA in eight postseason games in 2021.
The 23-year-old has a bright future ahead of him with the Dodgers.
Which is bad news for teams like the Giants.
Have you subscribed to our YouTube Channel yet? Subscribe and hit that notification bell to stay up to date on all the latest Dodgers news, rumors, interviews, live streams, and more!
Dodgers: MLB Analyst On Why LA Makes Playoffs For 10th Straight Year