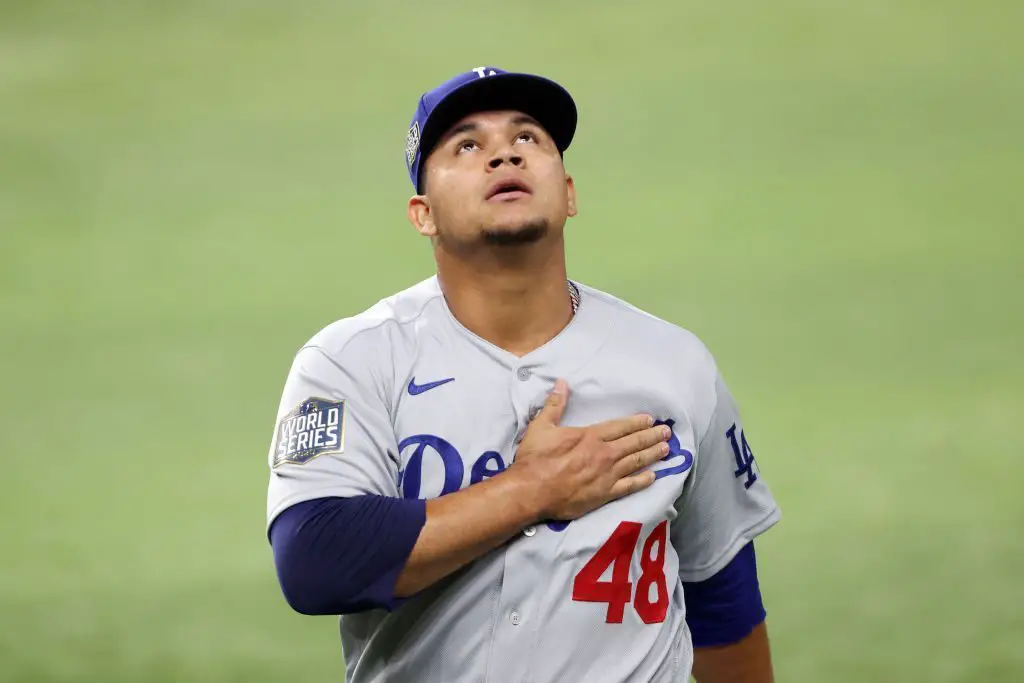 Editorials
Dodgers: Brusdar Graterol Might Not Be Ready For Opening Day and That's OK with Jimmy Nelson Around
As part of a greater who's hot, who's not spring training discussion, we noted that one player who not is Dodgers' right-handed flamethrower Brusdar Graterol. Of course, that's a little unfair considering he hasn't appeared in a game yet… but that's the problem.
After blowing hitters away with 100mph fastballs en route to a World Series championship last year, the Bazooka found himself unable to prepare for this year over the offseason for a myriad of reasons. Dave Roberts explained one reason being that he got married over the winter. But beyond that, Doc was a little vague.
Graterol has slowly progressed to throwing off a mound to live hitters this week, but with opening day less than two weeks away, he could run out of time to make the day 1 roster.
And that's OK.
WATCH
With the league returning to a full 162 game season, there's no reason to rush someone for opening day if they're not ready. If anything, Brusdar not being ready could be a blessing in disguise.
As it usually goes, the Dodgers have a number of surprise standouts this spring training doing their part to earn a role on the roster. One case in point, Jimmy Nelson.
Nelson has been lights out this Cactus League season. Still, he faces a narrow window to a roster spot on April 1st. However, if someone like Graterol needs more time to get ready, that path to a spot with the big league team is wide open.
Doc Roberts noted that Brusdar perhaps could be ready in time for opening day, but he didn't give the indication that he's considering using him.
The opening day roster is more symbolic than anything. It's more important to be healthy, productive, and on the roster in August and September than it is in April. Graterol will get his roster spot back as soon as he's healthy, so take advantage of the opportunity while you can.
NEXT: Kenley Jansen Disagrees with Claims that he Has Something to Prove