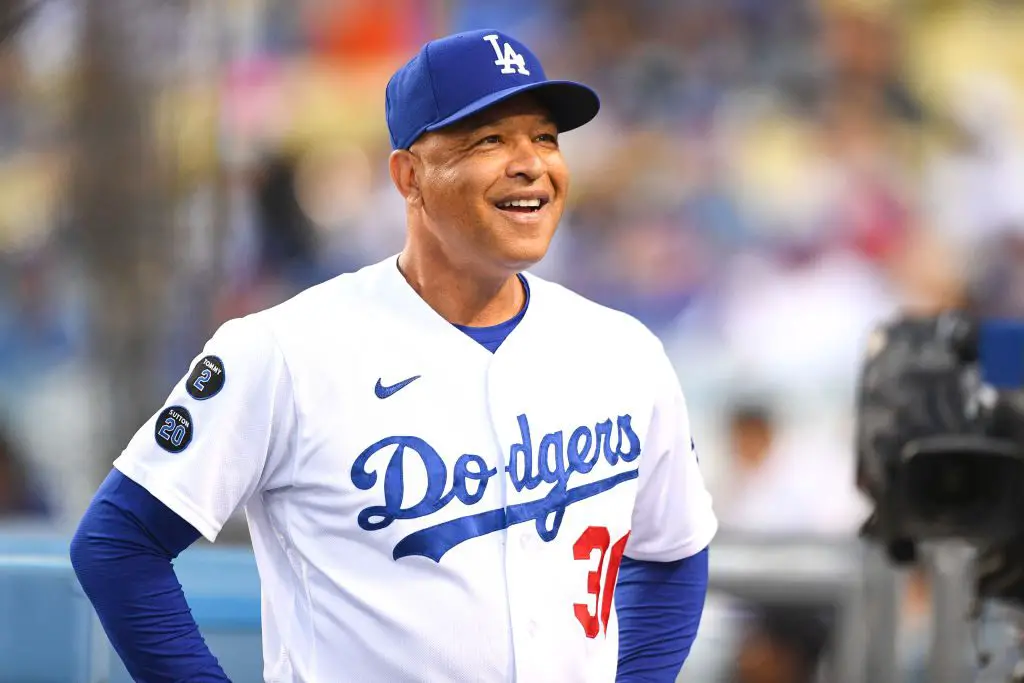 Editorials
Dodgers: Can We Give Dave Roberts Just a Little Credit?
Despite an impressive rash of injuries this season, manager Dave Roberts still has the Dodgers within striking distance of first place in the NL West.
He doesn't deserve all of the credit with this talented roster, but Dodgers fans need to give him his due.
The team opened the season with six proven starters. Roberts and the Dodgers had but three starters for most of July and August. The team had the best ERA in baseball (2.80) while their relievers led the league in IP (217.1). Not to mention, Roberts had to utilize an entirely different bullpen with unfamiliar names.
The unfortunate and troubling Trevor Bauer situation would distract many teams and fracture a locker room. Roberts has kept the Dodgers as focused and cohesive as ever.
Two of his former league MVPs, Betts and Bellinger, have missed significant time. Note: even when healthy, Bellinger has been….historically horrific. Shortstop Corey Seager missed 65 games this summer. That's three premium hitters who haven't been consistently available.
Through Thursday, Roberts and the Dodgers still rank fifth in runs scored (743) and have the best run differential (+244).
Look, Roberts isn't perfect. Far from it. He's not a Hall-of-Famer. He's not the best manager in baseball. Some of his playoff decisions have been questionable at times. But he's also not the baseball neophyte that Dodgers twitter makes him out to be. Besides, there's a reason, maybe a few, you're on your couch and not in the dugout.
There isn't a manager in baseball more maligned and second guessed by his fanbase than Roberts. There also isn't a manager who's been more successful the last few years. 
Much like the coach of a NBA super-team, Roberts gets ripped when they lose a close game or series. He's hardly ever discussed when they win.
NEXT: Which Starting Pitcher Shifts to the Bullpen in the Playoffs?