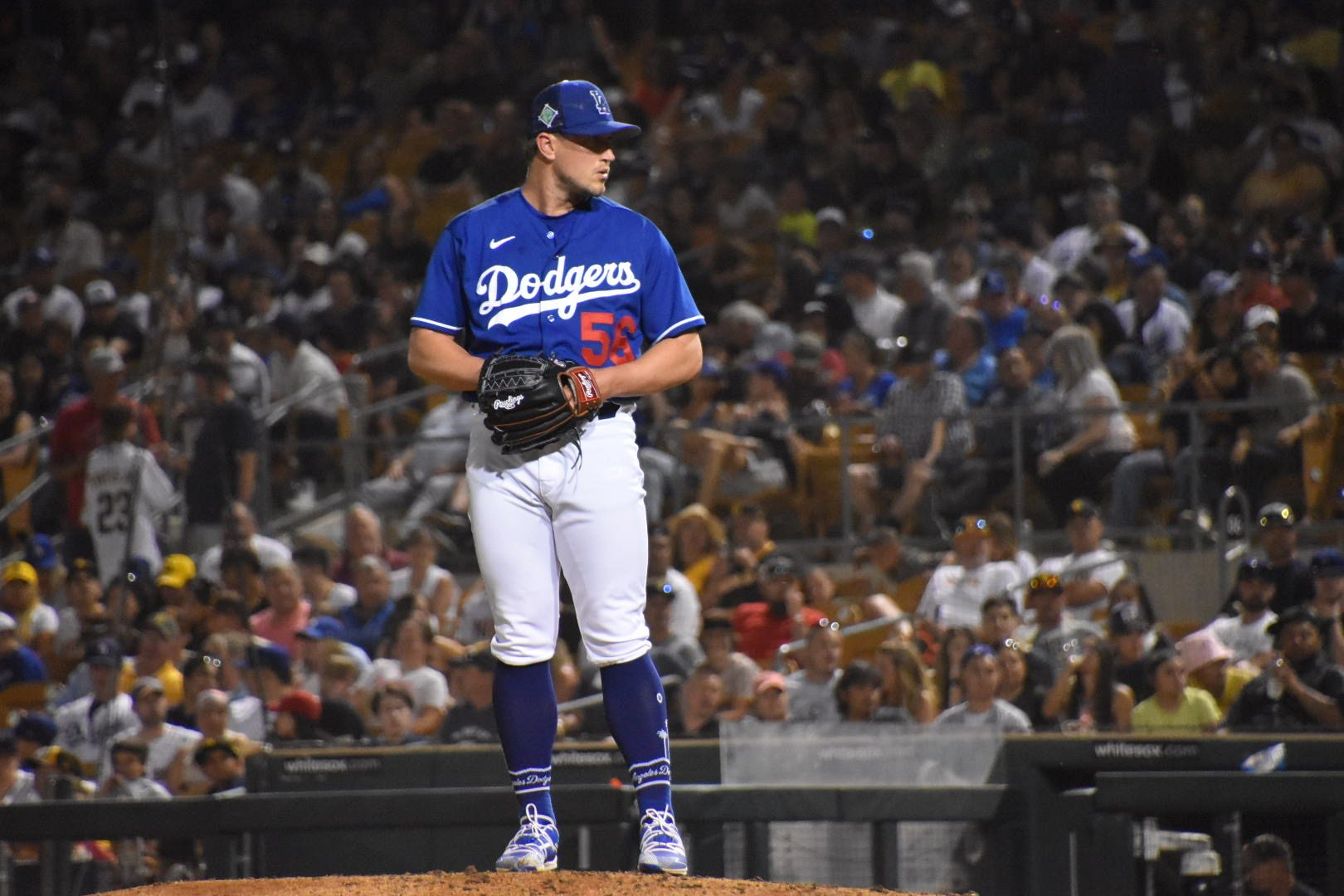 Dodgers Team News
Dodgers: Carson Fulmer Removed From the Roster Days After Being Added
It was a very short-lived stint for Carson Fulmer with the Dodgers big league club. The former first-round pick has bounced around the big leagues for the last few years, and it looked like he was going to be getting a shot in Los Angeles. But the MLB roster changes did not play in his favor. 
Just 2 days after being added to the roster, Fulmer was designed for assignment by the Dodgers today. Big league rosters needed to go back to 26 players, down from the 28 that the league allowed due to a shortened Spring Training. He did not get an opportunity to appear in a game. 
The Dodgers brought him on mostly as support for the bullpen over the weekend. With Mitch White hitting the COVID injured list, they wanted another arm to have around. Unfortunately for him, that sort of worked against him in this case. 
https://twitter.com/brookme3/status/1521191626843901952?s=20&t=t-q7ugEHaE04tkIe6zDiTw
The Dodgers also optioned Zach McKinstry down to OKC to bring the roster to 26 players. It also puts them at 14 pitches, which is the maximum allowed by MLB as of today. McKinstry did not get an at-bat in another stint with the big league team. 
As for Fulmer, his future is very much up in the air. He can rejoin the Dodgers Triple-A team or could go seek out another job. But given that he has bounced around so much, it seems likely that he would want to stick around. 
Have you subscribed to our YouTube Channel yet? Subscribe and hit that notification bell to stay up to date on all the latest Dodgers news, rumors, interviews, live streams, and more!
Dodgers: Trea Turner's Impressive Streak Broken on Sunday