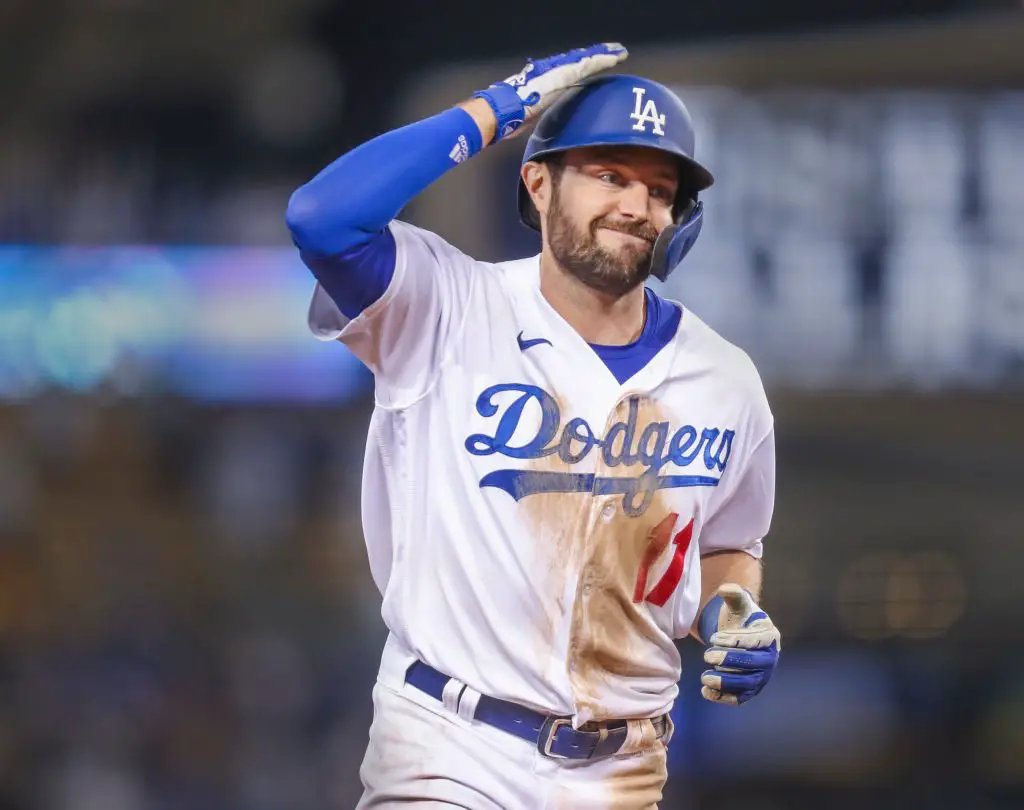 Dodgers Team News
Dodgers Catch Big Break With AJ Pollock's Contract, Why He Won't Be Able To Opt-Out After This Year
AJ Pollock patted his batting helmet doing the team's patented "Dunkin' on 'Em" home run celebration, as he rounded the bases after crushing his second home run of the night in the Dodgers dramatic comeback win over the Padres Wednesday night. Pollock's 19th home run of the season, came on his 408th plate appearance of the year, leaving him just 25 plate appearances shy of being able to exercise an opt-out clause that would allow him to enter free agency at season's end.
Per MLBtraderumors, Pollock's 4-year $55 million contract that he signed in January of 2019, included an opt-out of the 2022 season and a $5 million buyout if he reached a combined 1,450 plate appearances from 2019-2021 or 1000 total from 2022-2021. With just 4 games left in the regular season, it's extremely unlikely that Pollock will reach those plateaus and will be under contract with the Dodgers for the 2022 season.
We discuss what it means for the Dodgers to get Pollock back for another year on a favorable deal and how he's gone from being considered a "bad contract" to one of the best values in the league. Plus, we break down Pollo's breakout year with LA and grade his season so far.
Dodgers Catch Big Break With AJ Pollock's Contract, Why He Won't Be Able To Opt-Out After This Year
Looking for more Dodgers News? Subscribe to our YouTube Channel! Subscribe and hit that notification bell to stay up to date on all the latest news, updates, rumors, interviews, live streams, and more!
NEXT: Dave Roberts Makes His Pick for NL Cy Young Winner