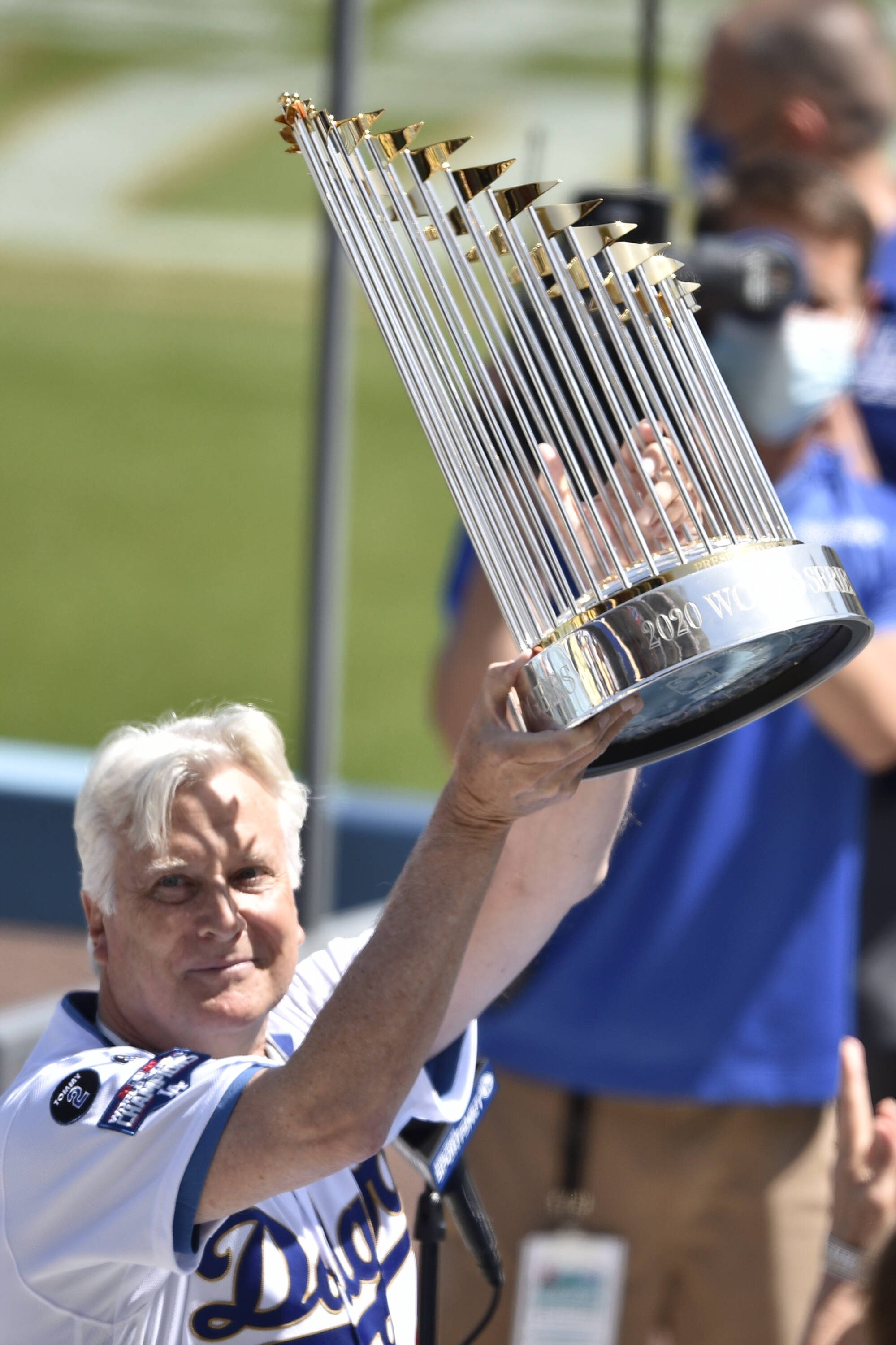 Dodgers Team News
Dodgers: Chairman Mark Walter is Reportedly the Fifth Richest Owner in Baseball
Maintaining a successful, winning baseball franchise takes plenty of ingredients. Teams must be able to draft and develop prospects. Front office executives have to navigate the perilous free agent market while making intelligent decisions on retaining current players. A competent manager and coaching staff doesn't hurt either.
Another very crucial ingredient is having the money to make it all happen. Mark Walter, the chairman and controlling owner of the Los Angeles Dodgers, has plenty.
According to Forbes.com, Walter's net worth is approximately $5 billion. That's a whole lot of micheladas and Dodger dogs. In fact, Walter is the fifth richest owner in all of baseball according to current available net worth information. Blue Jays Chairman Edward Rogers III is the wealthiest MLB owner reportedly worth $11.5 billion.
Walter serves as the CEO of the investment firm Guggenheim Partners. Walter and Guggenheim purchased the Dodgers franchise back in 2012, effectively rescuing the Dodgers from Frank McCourt's Era of Ineptitude.
Since Walter and Guggenheim purchased the Dodgers in May of 2012, the team has made the playoffs in nine of the ten seasons.
Los Angeles has won at least 90 games for nine consecutive years with the truncated 2020 season being the lone exception. Most importantly, the franchise captured its seventh World Series championship that same year. Walter was on hand and on stage for the trophy presentation at Globe Life Field.
The Dodgers have been one of the best teams in baseball for a better part of a decade. There's a few factors, but Walter's financial resources is certainly one of them.
NEXT: Vin Scully Shares Kind Words for Friend John Madden