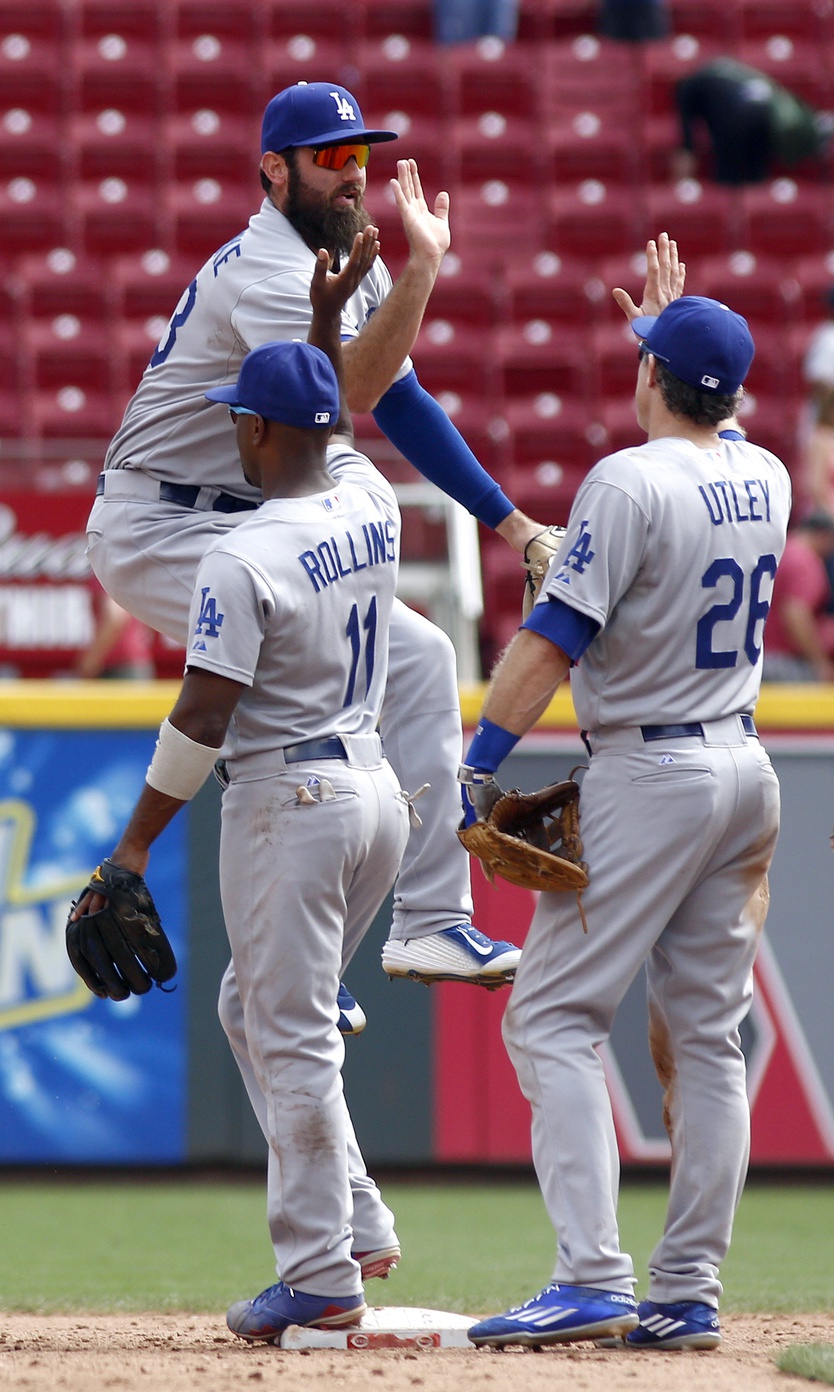 Dodgers Team News
Dodgers: Chase Utley and Jimmy Rollins to Throw Out First Pitch in Philly
As you might have heard, the Dodgers aren't playing in this year's World Series. After winning 111 games in the regular season, they suffered a stunning loss to the Padres in the NLDS and have been watching the rest of the postseason from their couches.
There have been reminders throughout the postseason, of course. Former future Dodger Bryce Harper has played very well this postseason, and Phillies reliever Zach Eflin spent one day as a Dodger in December 2014. Heck, in Game 3, we even got a high-scoring World Series game involving the Astros in which one team seemed to know what pitches were coming, and if that doesn't remind you of the Dodgers, nothing will.
Game 4 will have some more L.A. ties, too, as the guy the Dodgers traded Eflin for will be one of two former Los Angeles infielders throwing out first pitches prior to the game in Philadelphia.
Jimmy Rollins and Chase Utley will throw out first pitches before Game 4.

— Todd Zolecki (@ToddZolecki) November 2, 2022
Jimmy Rollins spent most of the 2015 season as L.A.'s starting shortstop, posting the worst offensive season of his career to that point with a .643 OPS and 79 OPS+. He was replaced at shortstop in September by rookie Corey Seager. (Rollins was even worse the next year with the White Sox, who cut him midseason and ended his big-league career.)
For the last two months of 2015, Rollins was joined in Los Angeles by his former double-play partner in Philadelphia, Chase Utley. Like Rollins, Utley never replicated his Phillies success in L.A., but he stuck around for four seasons and became a fan favorite for his hard-nosed play and mentorship to young players.
Both players remain beloved in Philadelphia, and they were key members of the Phillies team that won the 2009 World Series. Look for a fond welcome from Phillies fans tonight.
Have you subscribed to our YouTube Channel yet? Subscribe and hit that notification bell to stay up to date on all the latest Dodgers news, rumors, interviews, live streams, and more!