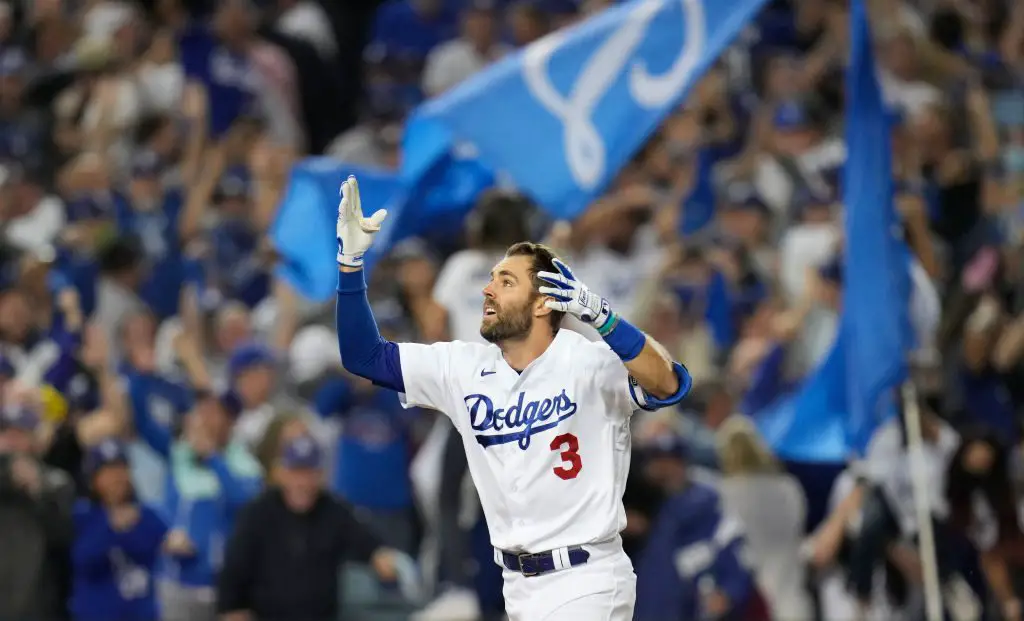 Dodgers Team News
Dodgers: Chris Taylor Reportedly Declines His $18.4 Million Qualifying Offer
The Dodgers will officially have to try to work on a deal with Chris Taylor. The utility man was given the qualifying offer after the 2021 season, which would have been worth $18.4 million if he had chosen to accept it. 
But according to Jon Heyman, that offer will be denied by Taylor and his agent. A report had emerged last week from Heyman that Taylor would not be accepting. The Dodgers offering it to him was an easy choice, given his versatility and value to their team over the last few seasons. 
There were some questions as to whether Taylor might consider accepting the offer. But while he likely will not exceed that annual average in any contract he gets, he is almost guaranteed more overall money with a new deal. The Dodgers will no doubt look to bring him back on a deal in the coming weeks. 
After being traded to Los Angeles for Zach Lee back in 2016, Taylor came to life. The Dodgers worked with him on his swing resulting in his slashing .264/.341/.458 in his 6 years with the club. But it was his combination of versatility and a power surge that made him so valuable. 
CT played 6 positions on defense with the Dodgers in his time with them. His willingness to adjust to the outfield made them very fond of him as well, especially given how quickly he took to a brand new position. 
Dodgers: MLB Pundit Believes Juan Soto Could End Up in LA When He Enters Free Agency