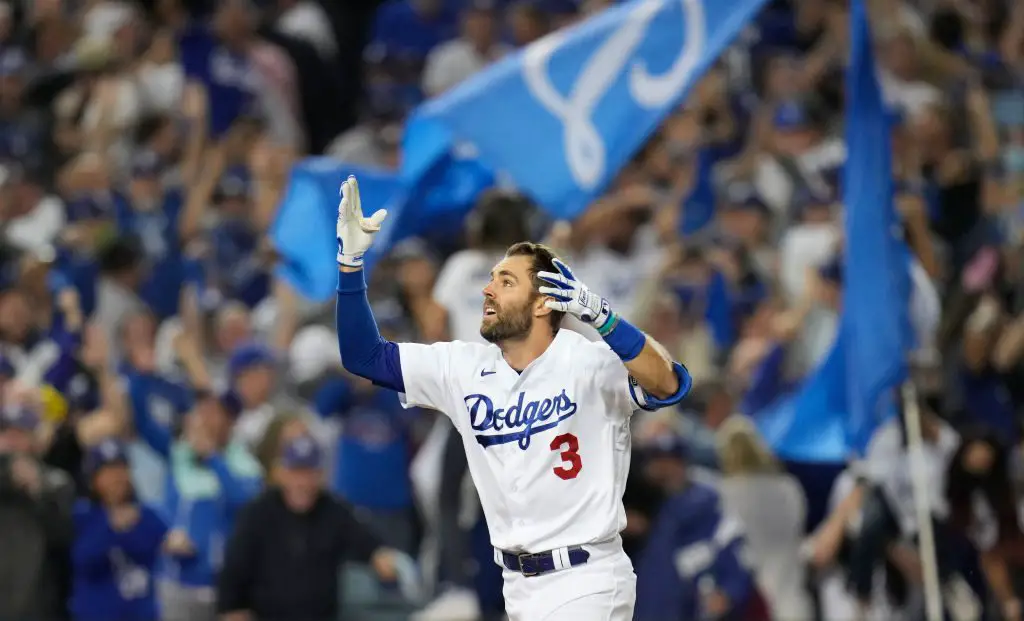 Chris Taylor has been a linchpin for the Dodgers since the 2017 season. Taylor transformed himself from Seattle Mariners cast-off to an impactful everyday player. CT3 became a free agent after the 2021 season and there were legitimate questions on if he would re-sign with LA.
Taylor never had a doubt that he would be re-up with the Dodgers. Taylor signed a four-year, $60 million deal on December 1st. He explained his thought process in an interview with AM570's David Vassegh on Dodger Talk this week.
"I wanted to stay with the Dodgers the whole time."
Taylor made his first All-Star team in 2021 on the strength of an incredible first half. CT3 put up a .277/.382/.452 slash line to earn his spot on the NL squad. The super utility-man produced a wRC+ of 130. He tailed off in the second half, but Taylor was a crucial piece of the Dodgers roster all year.
Related: Chris Taylor Re-signing With Dodgers, Why He Was a Must Re-Sign, More Moves Coming For LA?
His walk-off home run in the Wild-Card game against the Cardinals was the exclamation point. 
Taylor was a hot commodity due to his positional flexibility and offensive production. He did talk to other teams, but at the end of the day, it was always going to be LA.
"There was only one team I was excited about talking about and that was the Dodgers."
It's always refreshing when a team identifies an undervalued commodity, maximizes their potential, and then makes the financial commitment to retain them. It's even better when the player is a fan favorite.
There are few players in the league like Taylor. Per FanGraphs, CT3 is 44th in WAR (14.1) for position players since joining Los Angeles.
Rest easy Dodgers fans, Taylor is here for at least four more years.
NEXT: Corey Knebel Credits 2021 Success with LA Changing His Pitching Strategy