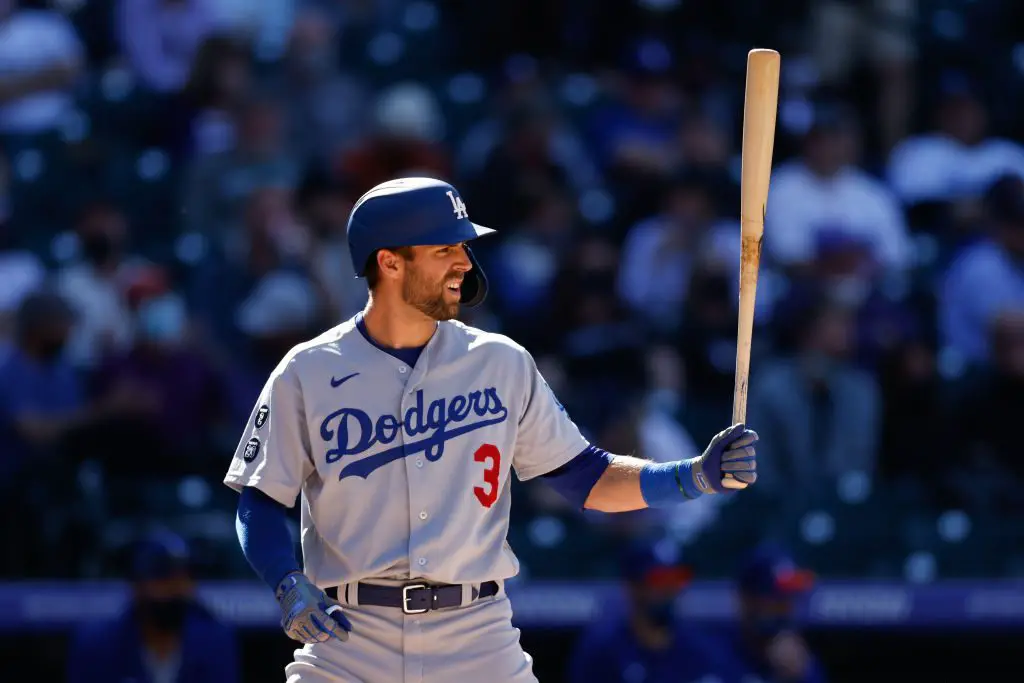 Dodgers Team News
Dodgers: Chris Taylor Will Undergo Treatment on His Wrist Before a Decision is Made
The Dodgers injuries just will not stop in the 2021 season. After Corey Seager was hit by a pitch on Saturday night, it was revealed that he had broken a bone in his hand. And while the news was better than expected, it still leaves the team even more shorthanded. 
Seager will not require surgery on his hand, that's the one piece of good news. But the Dodgers also had to scratch Chris Taylor from the lineup right before the game on Sunday. Taylor was experiencing soreness in his wrist resulting in his removal. 
When asked about it after the game, Roberts sounded unsure about how they would proceed. The Dodgers will treat the wrist today and tomorrow and make a decision on it by then. Taylor was supposed to get the start at shortstop against left-hander Madison Bumgarner on Monday. 
For Chris to say he can't play minutes before the game is obviously a little concerning, so we wanted to make sure we stayed away from him today. With some treatment, hopefully we'll see how he responds tomorrow and I'll make that decision for tomorrow night. 
The Dodgers should be getting some help this week thanks to recent transactions. Yoshi Tsutsugo is set to join the team as soon as Monday, and the Albert Pujols signing is supposed to be announced. Unfortunately, neither of those guys offers the same flexibility as Taylor. 
If Taylor does have to go on the injured list, the Dodgers' options at shortstop are very limited. They have Gavin Lux set to get most of the reps, but not much beyond him. They might also need to shift Muncy over to second base depending on who they bring onto the active roster. 
We'll see how it works out at some point Monday. 
Dodgers Injury News: Corey Seager Will Avoid Surgery, Roberts Says