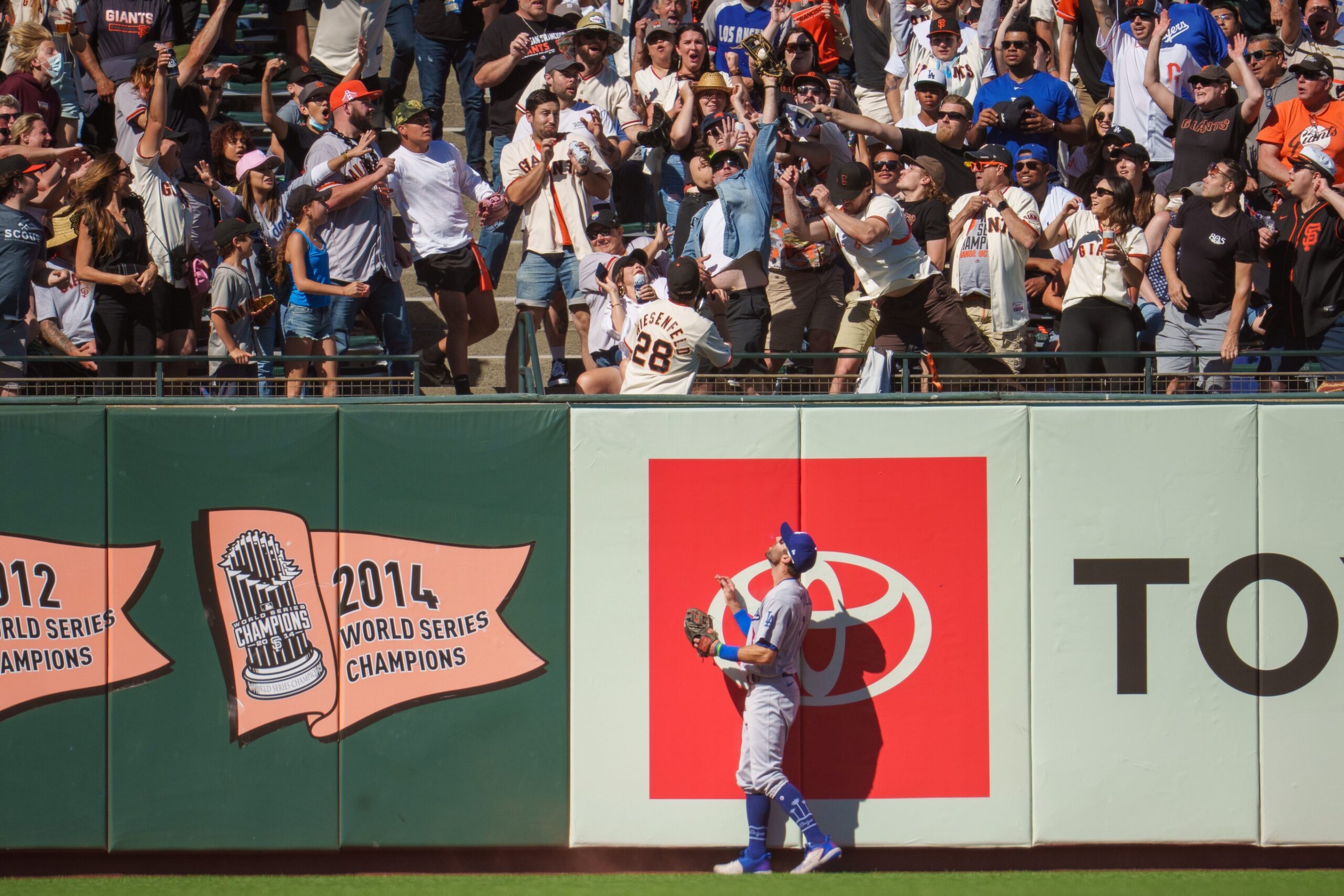 The Dodgers probably felt like they couldn't get out of San Francisco fast enough this weekend. Not only did they get swept by their division rivals, but Los Angeles had trouble even staying healthy. That started with Walker Buehler on Friday night. 
Chris Taylor also had a wild moment that had Dodgers fans holding their breath. On a ball in leftfield, CT chased it down to almost make an incredible catch. But the wall came up on him very quickly, and he crashed into it HARD. 
Taylor came up with his face bloodied and had to be removed from the game. 
Chris Taylor's bloody after collision with the wall. #Dodgers

— Doug McKain (@DMAC_LA) June 12, 2022
But the good news is that the Dodgers apparently think everything is okay. He will not go in got a concussion test, which is something that would usually happen if there was any level of concern for a head injury.
Chris Taylor didn't have any concussion tests. Bad bruise and cut over his right eye. #Dodgers

— David Vassegh (@THEREAL_DV) June 12, 2022
So as bad as this weekend was, it could've been a whole lot worse. 
Have you subscribed to our YouTube Channel yet? Subscribe and hit that notification bell to stay up to date on all the latest Dodgers news, rumors, interviews, live streams, and more!
Dodgers News: Walker Buehler's Injury, Orel Hershiser's New Schedule, Trade Targets & More!