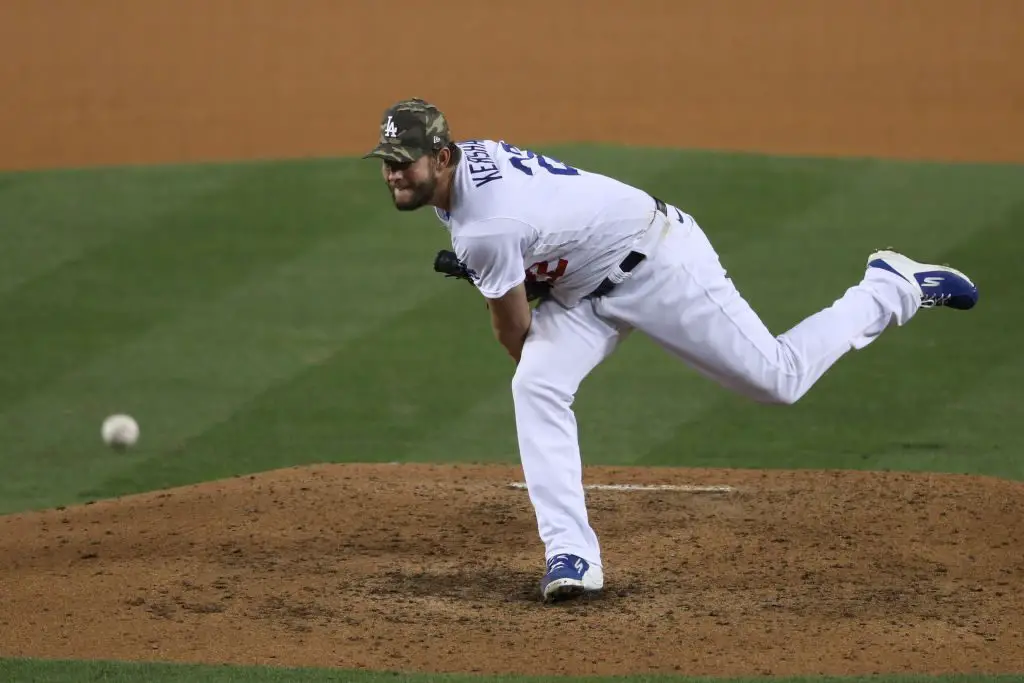 Editorials
Dodgers: Clayton Kershaw and Dustin May Had Two of Baseball's Nastiest Pitches of 2021
MLB.com sure loves their lists, and usually so do the rest of us. MLB.com published a piece with "Baseball's 15 nastiest pitches" of the 2021 season. No surprise that two of the Dodgers made the list. As a team, the Dodgers ranked 1st in ERA, 2nd in strikeouts, 1st in runs allowed, 3rd in total home runs allowed, 1st in hits allowed, and 1st in opposing batting average. By almost every metric, the Dodgers were the best pitching staff in baseball during the regular season.
Who Made The List?
Clayton Kershaw and Dustin May made the list. Pretty impressive for May, considering his season ended early in May. Kershaw didn't exactly log as many innings as he would during a full season, either.
Show Me The May
Let's take a look at Dustin's filth
Let's put it like this. Elite curveball spin is considered to be around 3,000 RPM. This curve from May was way beyond that. This was second-highest-spin curveball strikeout in 2021 by any pitcher, the highest by a starter, and the highest for a strikeout looking. Getting the cocky Trent Grisham to look foolish only makes this even sweeter.
Kershaw's Enemy No. 1
Every Dodger fan knows what filthy pitch Kershaw threw to register himself on this list, right? As the GOAT Vin Scully put it, Kershaw threw "public enemy number 1."
An absolutely filthy curve. In the old days, many would call this a "hanger" but that doesn't apply anymore. MLB is an in era of a lot of high fastballs, and this curve dropping out of the sky changes the eye line for any hitter expecting a high heater above the zone. Absolutely filthy from the GOAT, Kershaw.
Future Of Filth
Reports of Clayton Kershaw's exit from LA have been greatly (completely) exaggerated. If I was a betting man, Kershaw either returns to LA or does the unthinkable and hangs his hat. My thoughts are on the former. As for Dustin May, his timeline for his return from Tommy John surgery is uncertain, but many pundits believe he'll pitch in the second half of the 2022 season. If not, the rest of the Dodgers pitching staff has some filth of their own.