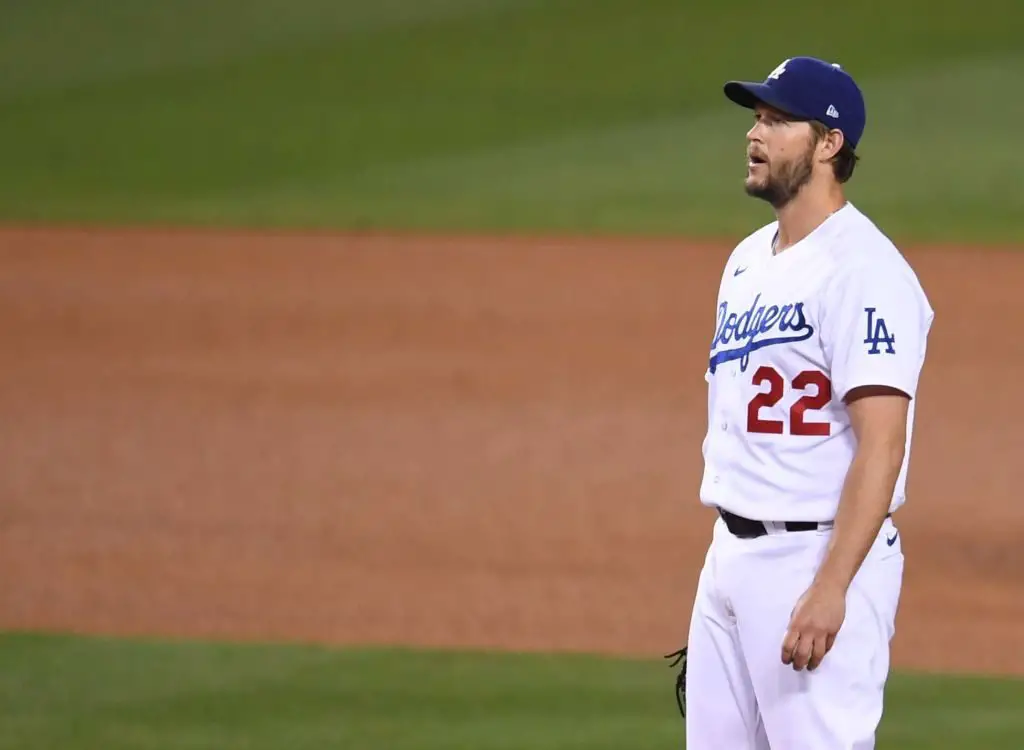 Dodgers Team News
Dodgers: Clayton Kershaw and Trevor Bauer Stress the Need For Urgency From the Team
It's been a few years since the Dodgers have played this poorly. They obviously went on skids in 2018 and 2017 ultimately resulting in World Series appearances in both of those years. And while we all hope that they can pull off that sort of turnaround, it feels bleak at the moment. 
As it turns out, we're not the only ones feeling that. Dodgers players and coaches can't be satisfied with the way things have gone the last few weeks. Trevor Bauer was particularly vocal about it following their series loss to Anaheim on Sunday.
The Dodgers hurler talked about how the team needs the urgency now. It's a long season and a lot can happen over 162 games, but they can't just continue to hope that they turn it around. 
It's early and you can say it's early, and you can say there's no need to panic, and you can say all these things and they're all true. But at the end of the day, we're not just gonna roll the bats and balls out there and win baseball games. We're not just going to sleepwalk our way to winning another division title, going to the World Series again, that's not how it works. 
Bauer wasn't the only one to stress that need for urgency. Dodgers starter Clayton Kershaw said something similar the night before in their will win over the Angels. 
It doesn't do anybody any good to think about a long season. It doesn't do anybody any good to think "We'll figure it out eventually, it's 162 and we're too good not to". In my opinion, you figure it out right now. Don't wait, don't get complacent with it, and don't think that it's long, figure it out today…every game matters whether it's May or September. 
They have got to get things figured out now. There's no waiting around and figuring it out as the season rolls along. Yes, the Dodgers are still just 2.5 games back in the standings. But the other teams in the West aren't going to stay down for long. 
Trevor Bauer Says He's 'Pissed' After Another Tough Dodgers Loss! Will His Comments Fire up LA?
Dodgers: Trevor Bauer Doesn't Hold Back His Thoughts Following Another Disappointing Loss