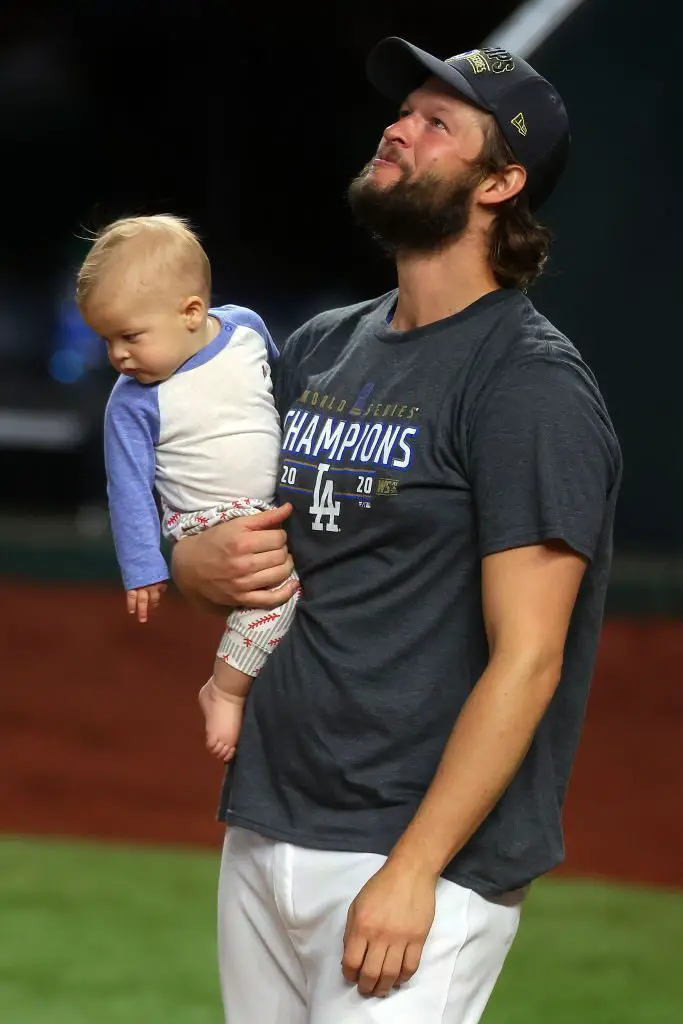 Free agent pitcher Clayton Kershaw took to the internet for a big little announcement on Friday. The (currently) former Dodgers ace revealed that he and his wife Ellen welcomed baby number 4 to the Kershaw family on Thursday.
Chance James joins big sister Cali and big brothers Charley and Cooper in the Kershaw crew.
With the offseason in full swing and a lockout in effect thanks to MLB owners, the future hall of fame will have plenty of time to be dad at home in Texas.
Congrats to Clayton, Ellen and family! … Now, come back to the Dodgers.
Looking for more Dodgers News? Subscribe to our YouTube Channel! Subscribe and hit that notification bell to stay up to date on all the latest news, updates, rumors, interviews, live streams, and more!
NEXT: Former Dodgers Infielder David Freese Speaks Up About Lockout