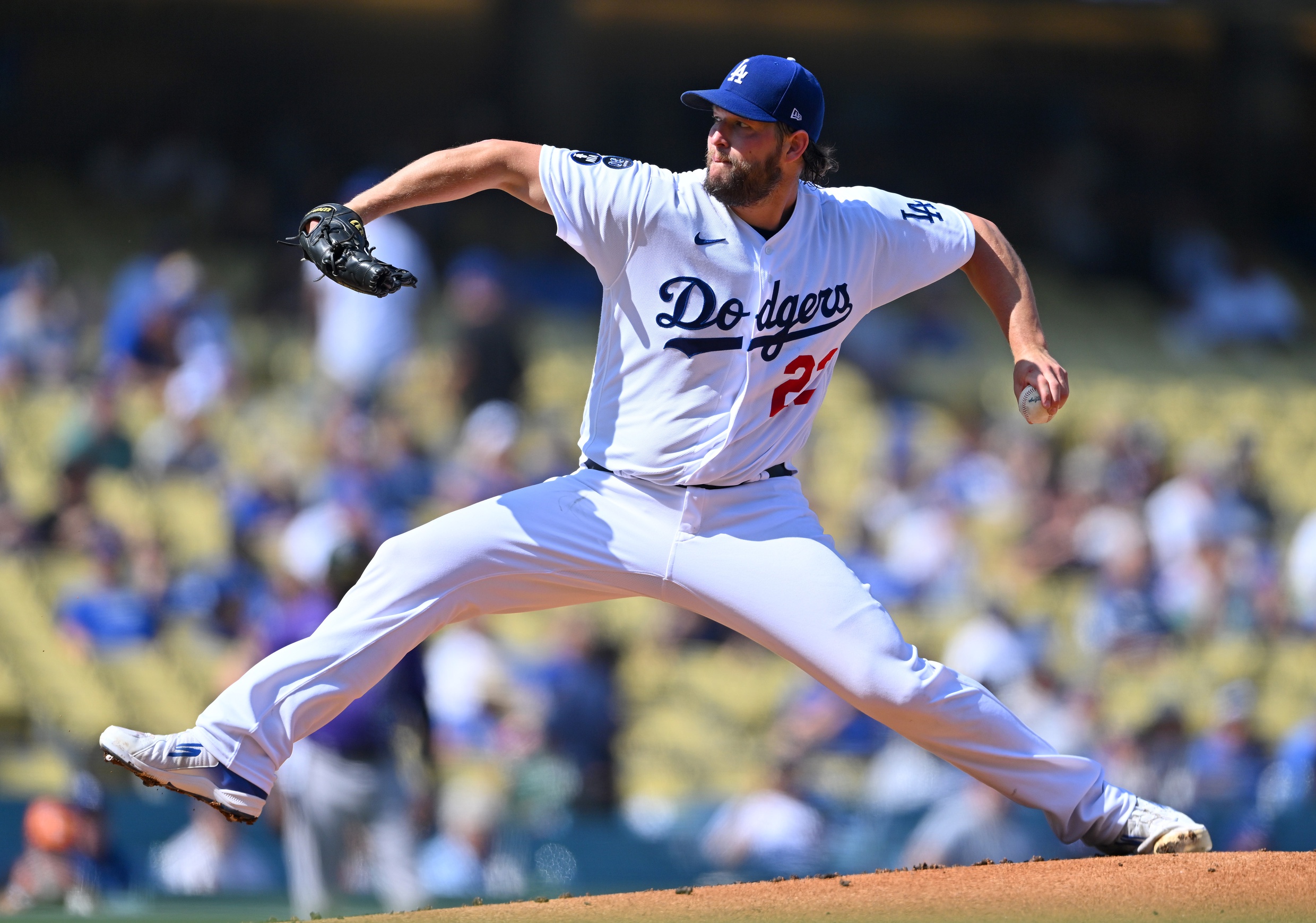 Dodgers veteran Clayton Kershaw had an incredible 2022 season. He made his first-ever All-Star game start at Dodger Stadium in front of Dodger fans and was lights-out when he was on the mound. Every year, PitchingNinja gives out an award for the lowest, highest and slowest strikeout in the year, and the winner for the lowest pitch called for a strikeout was announced.
This year's PitchingNinja Award for the Lowest Pitch for a Strikeout goes to Mr. Clayton Edawrd Kershaw.
2022 PitchingNinja Award for the Lowest Pitch for a Strikeout. ?

Winner: Clayton Kershaw pic.twitter.com/9HO3uyMDPv

— Rob Friedman (@PitchingNinja) November 11, 2022
That pitch was from game two of the 2022 NLDS against the San Diego Padres. The person on the other end of it was outfielder Jurickson Profar. 
Kershaw made Profar look like a fool after that 75 MPH curveball that wasn't even close to hitting the plate. When you slow it down and get a good side view of it, you might think, "How on Earth did he even think that was close to reaching the catcher's glove?" 
Former NL MVP Christian Yelich explained why Profar swung at the pitch.
Spiked Curveballs actually look a lot like Fastballs cause of how low they come out especially if you're looking for the inside FB which Kershaw does a lot. Eventually you look in to beat him to the spot and man does it suck when it turns out it's a CB. We've all been there ? https://t.co/UiN9uTpaOF

— Christian Yelich (@ChristianYelich) October 13, 2022
As you can see, it is challenging to hit a baseball, let alone a pitch with movement and speed. 
Kershaw has been in the league for a long time, but he still has a lot left in the tank. 
Not only is it the lowest pitch for a strikeout, but it's possibly the nastiest strikeout of the season.